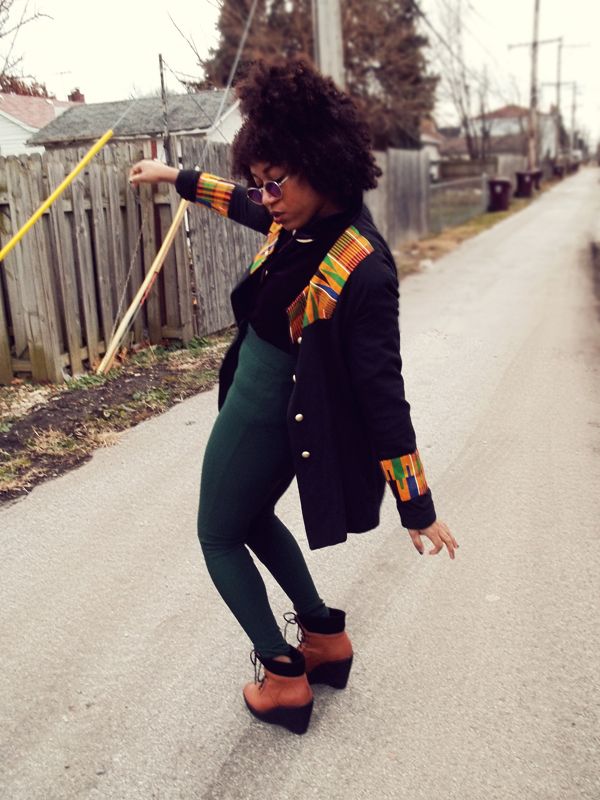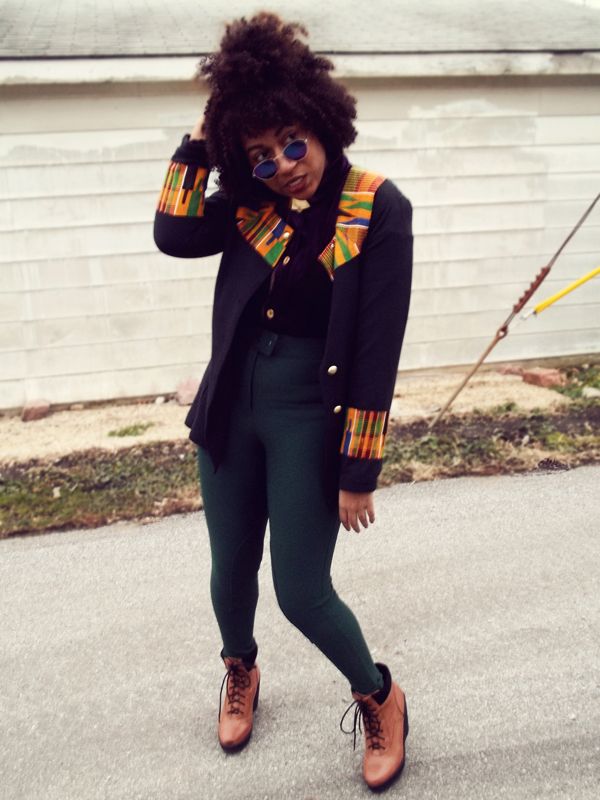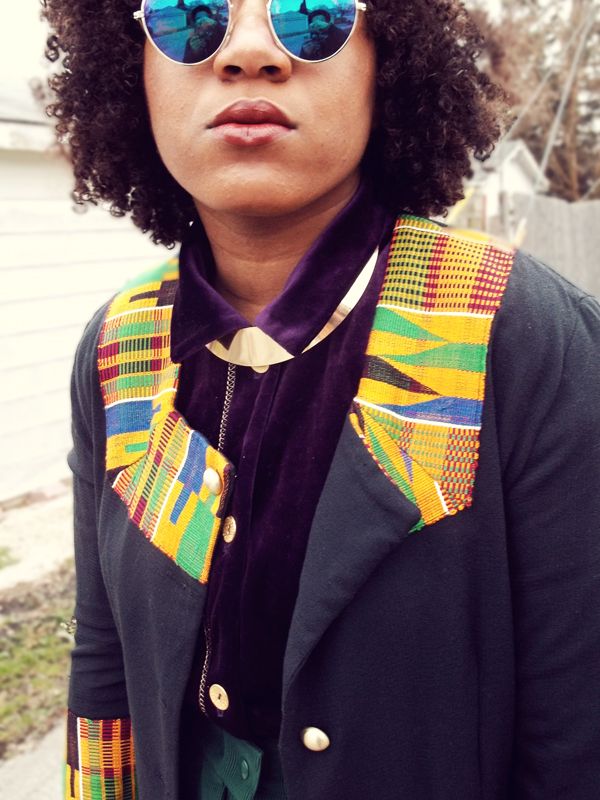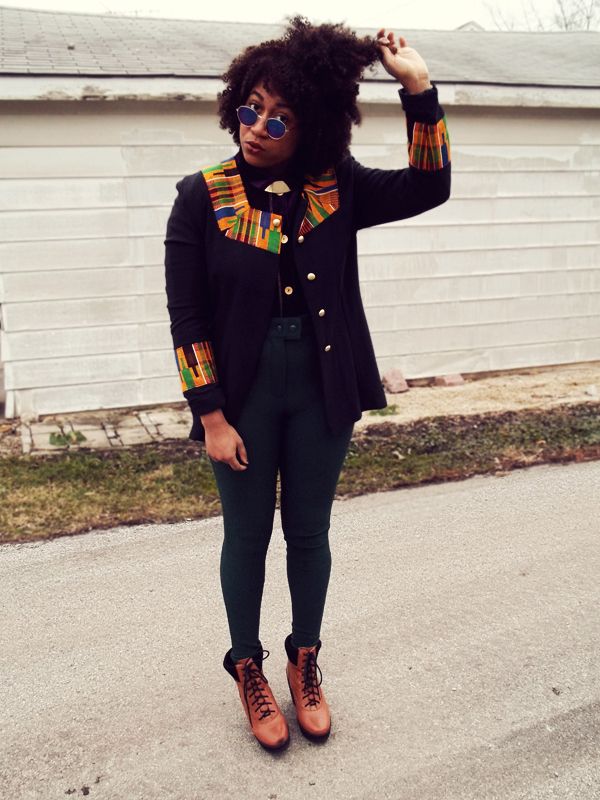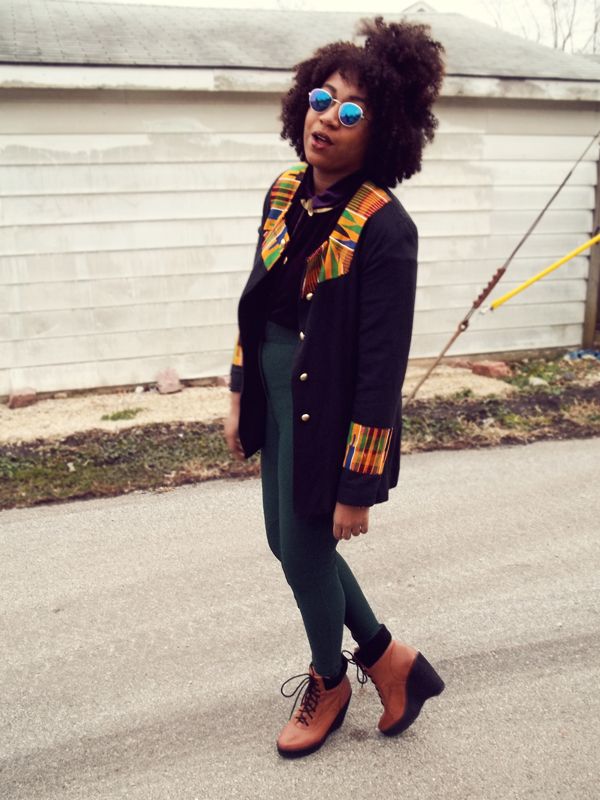 jacket:

mother's early design school work


velvet blouse:

thrifted vintage


forest green pants:

american apparel


shoes:

urban outfitters ($5 blk friday XD)


gold collar:

f21


glasses:

the alley
the time...new years eve, the place...the alley way. I have been accepting the color black in my life, but not without pops of color. I was feeling rather afro centric, so I had to rock one of my mother's fresh out of design school vintage designs. I love this jacket. On her it was a bit oversized, on me, fits like a dream. I truly love incorporating pieces from my moms early design days because we have such a similar taste in style.
as for my resolutions? I want to stop sweating the small stuff and allowing things I cant control to stress me out. I am very proud of how I took the reigns of my blog and focused it more, but as a blogger you never want to stop improving, so I want to make sure my blog stays true to me, to never feel like I posted something or did something that felt out of character.
And lastly, I want to save money, this means I will jump start it with a complete spending freeze and ease back in to budgeting well. TO BEGIN this means no more runs to the thrift store. i have plenty, and I want to challenge myself with what I have. I have some exciting trips planned so I will need money more then than another silk blouse..haha. PLUS, I want to make my lunches more than to rely on whats around campus. So here's to a brighter new year of always challenging myself to be a better me! ♥
hope 2k12 is already awesome for you! ♥♥♥