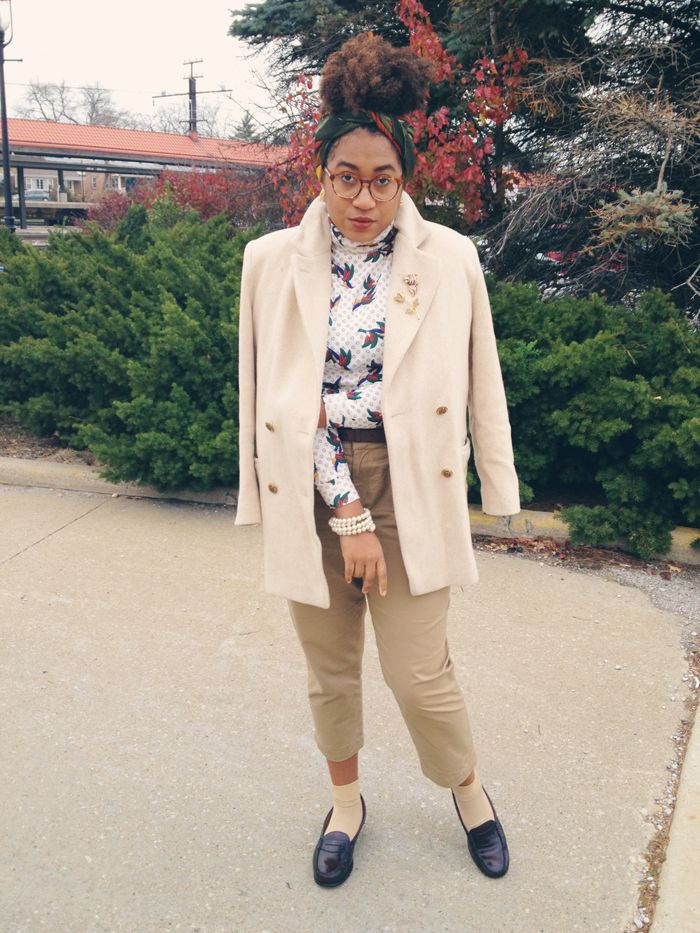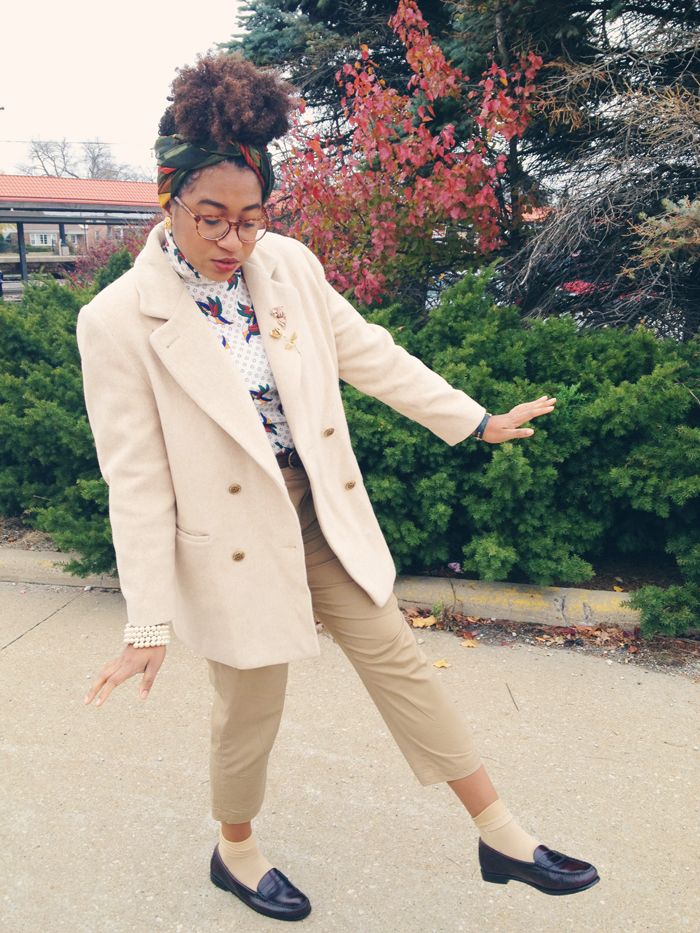 mallard turtleneck:
kiddo tv
coat: vintage
accessories: vintage
shoes:
Bass Wayfayers
trousers: french connection
If you live at or north of Chicago, you know, winter is here. I'm trying not to give up on fashion just yet, wearing so many layers I can't put my arms down. But it is getting harder to be cute when you're cold. I'll never understand how people in northern Europe or Canada do it! ITS COLD. Not saying I prefer the heat either, I don't imagine me ever living in a place were it hits 90+ degrees on a regular basis, 60-70s, are perfect for me!
I got this awesome awesome awesome mallard turtleneck from Kiddo TV. Her vintage shop has so many hand picked curated pieces that scream pop culture weirdness. As we all know I love me some ducks, so I had to have this mallard turtleneck. PLUS, what better time to wear turtlenecks than in the winter. I know we all try to be chic all year round, but turtlenecks in the summer? Feels like your suffocating.
Oh and BONUS my hair is in a ponytail, remember this moment people it doesn't happen often!