I don't know why i have been blogging so much, maybe because i am not looking forward to spending a holiday weekend w/o family ;_;
anyways!
I thought a share a quick post about people that I find ultra inspiring when it comes to my wardrobe.
Bernadette Peters:
Elaine Benes:
Angela Chase & Rayanne Graff from My so called life: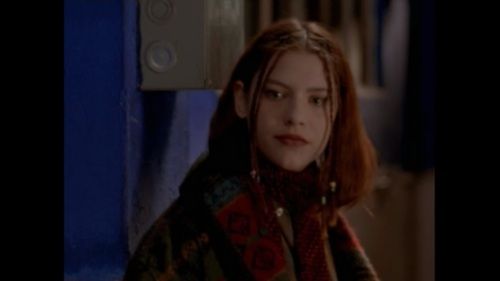 I just finished the last episode (sob..sob) which I might just watch again because the clothes on her ARE TO DIE, especially that pendleton jacket angela wears (TO DIE) I love how the cats wears the same clothes, its so realistic! Versus shows were the cast have an endless supply of clothing. I see myself in both characters not just one.
who do you find kawaii? Is it too soon to think fall? Its my favorite season, my birthday season! I'M JUST LOVIN PLAID AND FLORALS, I think I need some new oxfords and some creepers would be nice too!
(by the by new post on the webcomic, I swear i'll stop bombarding you soo ;D)