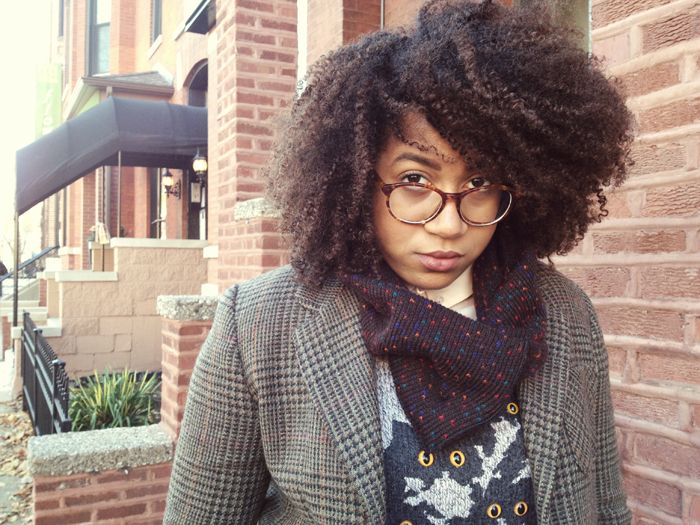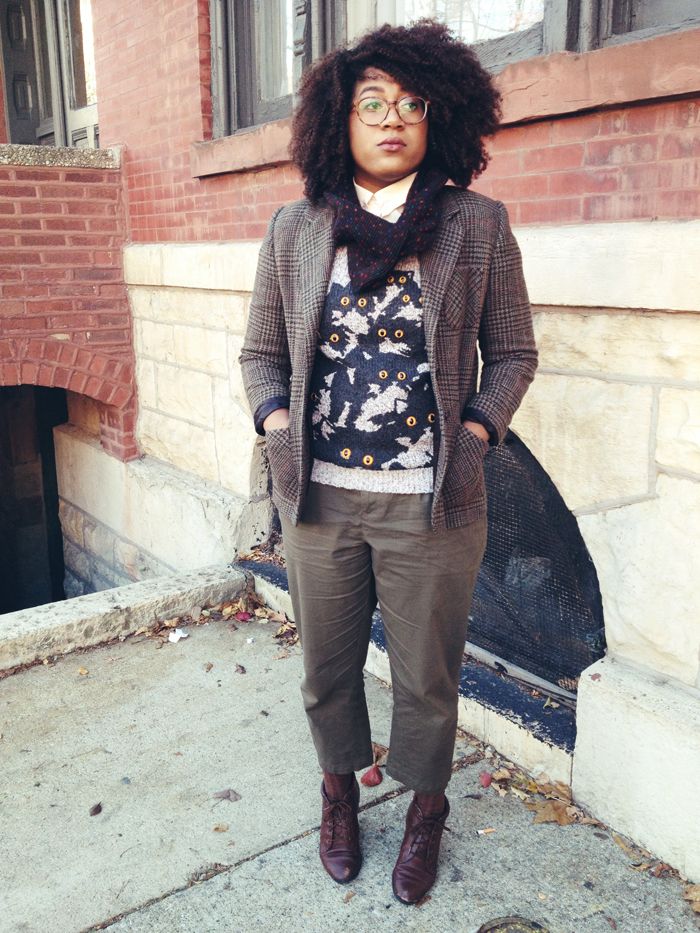 sweater:
Pretty Snake
via
Need Supply
trousers:
french connection
scarf:
handmade
boots/jacket:
vintage
button down:
f21
Everybody's working for the weekend! Right? I know a lot of us love our jobs, but I mean who isn't a weekend warrior? What person doesn't love waking up on a lazy Saturday ready to fill it with shopping, brunches, and what not. I've been mostly good at not adding new pieces to my wardrobe, but when I saw this tweet Pretty Snake sweater on Need Supply last week...I HAD TO HAS. (
I've been wanting one since last year!!!
)
I mean even though its endlessly quirky the tweed brown tone, and its slouchy-ness goes with everything. My friend asked me if I fill my need to own a cat with cat memorabilia and I said "yes, of course!" Until I get a cat, I'm putting cats on everything. I'm more excited about this than deers on stuffs.
I tried to keep the look slouchy throughout, slouchy pants, oversized jacket, maybe I look huge now, but you see so many cute slouchy outfits on DropTokyo, you're determined to perfect the look!
As for waiting for the weekend? Yesterday to get over the weekend blues I had dinner with friends and Improv show at night. Its fun to "break the rules" and go out on a "school night". Now, I got a caramel macchiato to get me through the day!