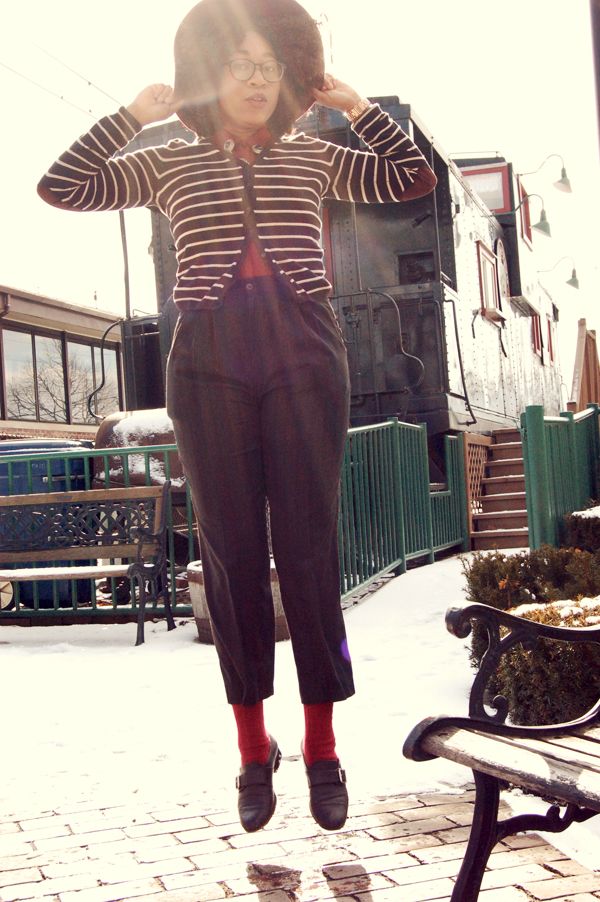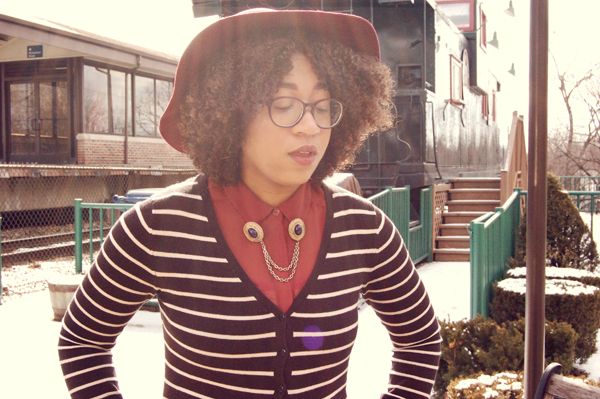 (it was a really windy day, hence the hat holding ;D)
raisin shirt:
luxe
(need supply co.)
high waisted pants:
vintage
sweater with patches:
h&m
shoes:
f21
socks:
worthington
neck piece: mothers
hat:
gifted
When I'm working on designs for either school or freelance, I like to watch old movies to keep my creative sparks going! To me films from the 90s-back have a way of telling such a heartfelt story it makes you feel as if you can do ANYTHING and on top of that all the creative work that goes onto these films is so inspiring. Before I know it I have breezed through four movies and yet there's still much to do left. But at least there's still some flicks to watch to keep me motivated through the night.
Last Sunday i watched The Heartbreak kid, new but TBS always have soft comedies, but I only gave it so much of my attention before switching off to two of my childhood faves..Jumanji (baby dunst!!) and Benny &Joon. Something must have struck a cord with me because before I knew it I was dressing up like Johnny Depp and acting like Buster Keaton.
I love the mix of this look...its like 60s, 70s and a taste of masculine 20s. I feel like I stepped of the set of Annie Hall. It feels good to dress for myself again rather than a slew of doctors appointments :/. And Woody Allen films are such great inspiration for me, in fact I think Ill get inspired more tonight and watch a few, dreaming of New York. After watching The Artist I've been dying to see the purple rose of cairo again. So with that I bid you...adieu.