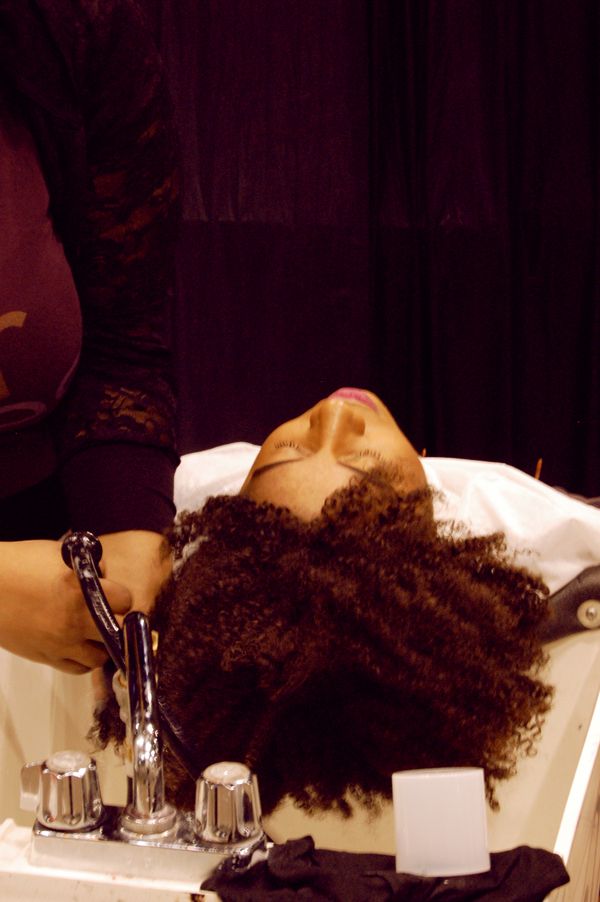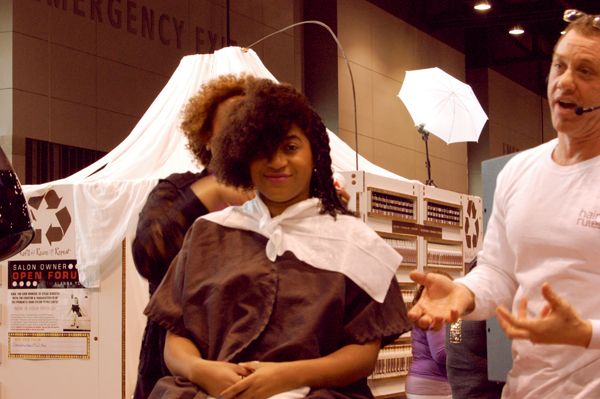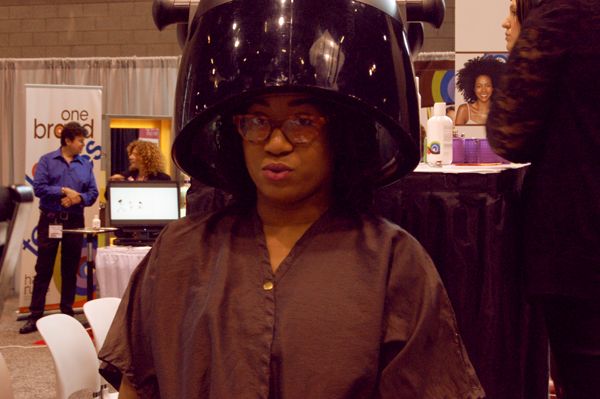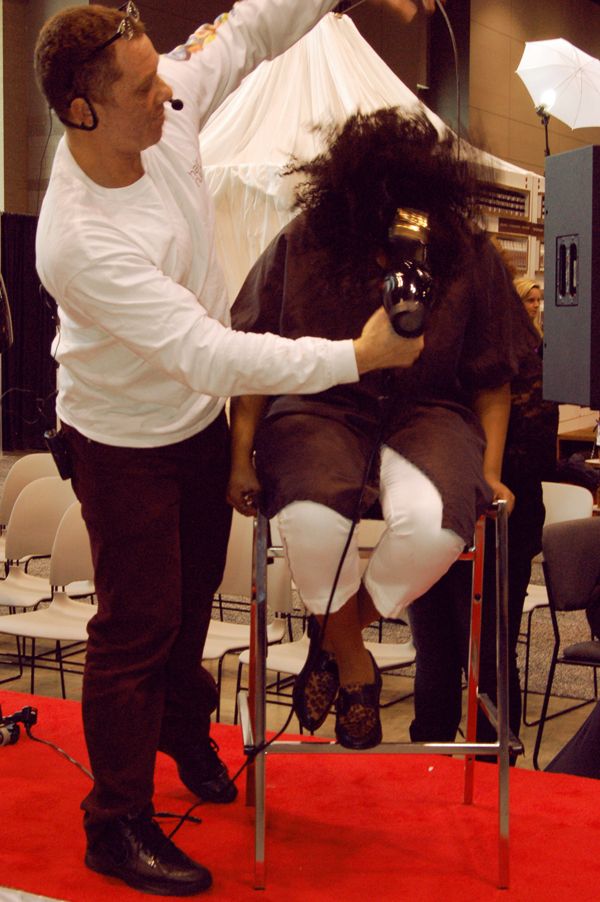 Kelis, Estelle, Michelle Obama...what do they all have in common? Celebrity stylish, Dickey from
HAIR RULES
, and by wave of miracle,
Hair Rules
asked me to model for them for the
America's Beauty Show
this past weekend. YOU COULD NOT BELIEVE MY EXCITEMENT! Who knew that little ole me would be praised for what was once the subject of ridicule?
They found of about me from my awesome blog of course (lawls) and what felt like a new york minute I was at the McCormick Place on the runway for
Hair Rules
. Dickey loved my hair, I felt so honored! Plus the whole area that we were located in the ABS was ran by Texture Media. I always wanted to go to one of their events, and tada!! Here I was.
Dickey was so wise about sharing the do's and don't of natural hair. Such as, WASH YOUR HAIR OFTEN (like 3-4xs a week, not just once!), if you're hair is dry is not "water" aka MOISTURE drying your hair out. Sleep on a satin pillow case, detangle, and use more than a "dime" size of product if you have ALL THIS HAIR. Plus move your hair routine into the shower, your natural curl pattern is actually when its most wet. If you keep it in that arena and add product then, your hair will be held at its MOST CURLY.
They used their
no suds daily cleansing cream, quench conditioner, and curly whip
! Who knew I had curls when I thought I had kinks! They detangled my naps (haha), put in the curly whip, threw me under they dryer for about 15mins, and stretched the roots with a blow dryer! I felt so honored to have my hair done by such an astute stylist, and very informative, and just ADORABLE! Ah thank you Dickey for my wonderful hair, and this WONDERFUL EXPERIENCE!!
THANK YOU HAIR RULES!! ♥
+++stayed tuned for part 2 where I get....A HAIR CUT...oh boy!