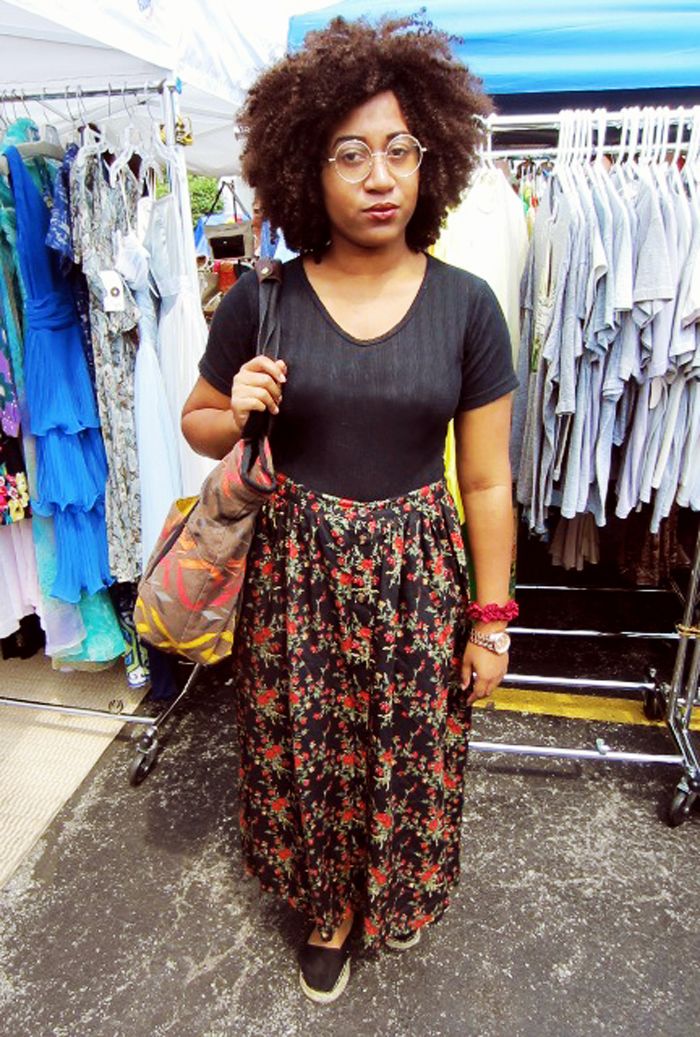 Photos by Anna from Pretty The Fool
I think I'm on a roll you guys, its fun to be street snapped, even when its on my most casual days. Again we're back at the Randolph Market, where I got to meet
Anna Roeder
, who looked like she stepped out of a 1960s British Vogue. She is so cute and lovely, and she asked to take my picture! It was very honored especially since I was dressed very casual cause it was SO HOT! Like 97 degrees hot! Thankfully its gone back to the 70s (in June, I know!) but I love it a little chilly. I can wear exactly what I want, and be cute under a sweater.
Though the heat will definitely challenge my style. This day....I kept it simple. I'm wearing a vintage leotard, skirt, and espadrilles. Something to scooch around in, as my mother would say, as I looked around the market.
Check out Anna's blog
if you get the chance. The whole layout is like a stream of consciousness filled with street snaps, DIYs, and vintage pictures. Its definitely got that Tavi's older cool sister vibe to it, which I love!
PS. Here's another reminder to come to the Madewell event I'm hosting this Friday!!
Clicky Click for more deets
;) xoxox