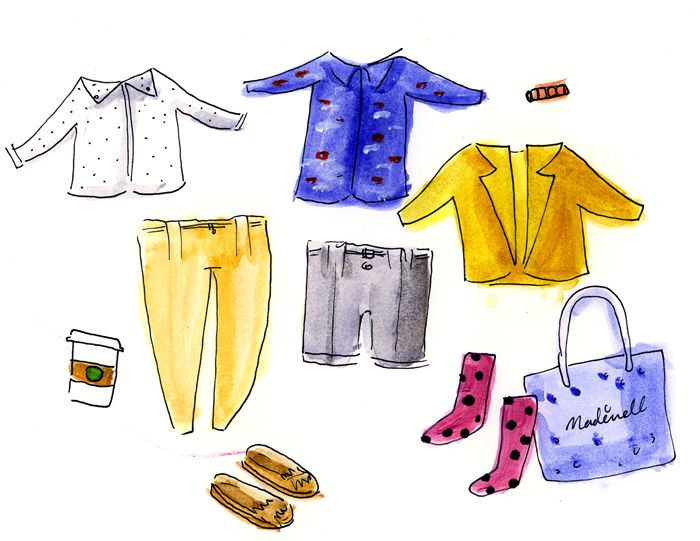 Check me out guys! Today I have some big news! I started my first "REAL JOB" hahah! Not an internship, not a student job, but a REAL JOB, for being...ya know....real! And grown up. I am officially a graphic designer in the great city of Chicago. I can't give you all the details, but it is for print works, my favorite type of design. I don't know how graphic designers became programmers, but I'm not that GREAT at back end design. And I love print! I LOVE IT! So happy that people are still for it as well.
Now that I'm all official, I've been thinking sartorially. Ya know, my outfits, I still want to be my quirky artist self but I still am considering that I am in an office setting. I'm so excited to color block. I hope Chicago won't get too hot! Anyway, last night I painted my own polyvore..heheh. I feel in LOVE with this yellow topshop blazer...so yummy, and I know yellow looks very nice on me too! Plus the rest are just items I already have, like linen shorts, high waisted trousers, my new madewell shirt and tote, my uniqlo dotted shirt, happy socks, loafers, and coffee!! Much needed coffee. I excited to learn a lot from this job, I'm also excited to learn to balance blogging and being a professional. So here goes! Wish me luck, and good luck to all the post-grads on their search!
ps...i got that madewell sweater listed below..haha! ITS AWESOME (thx to all who came to the event!!
♥
♥
♥)