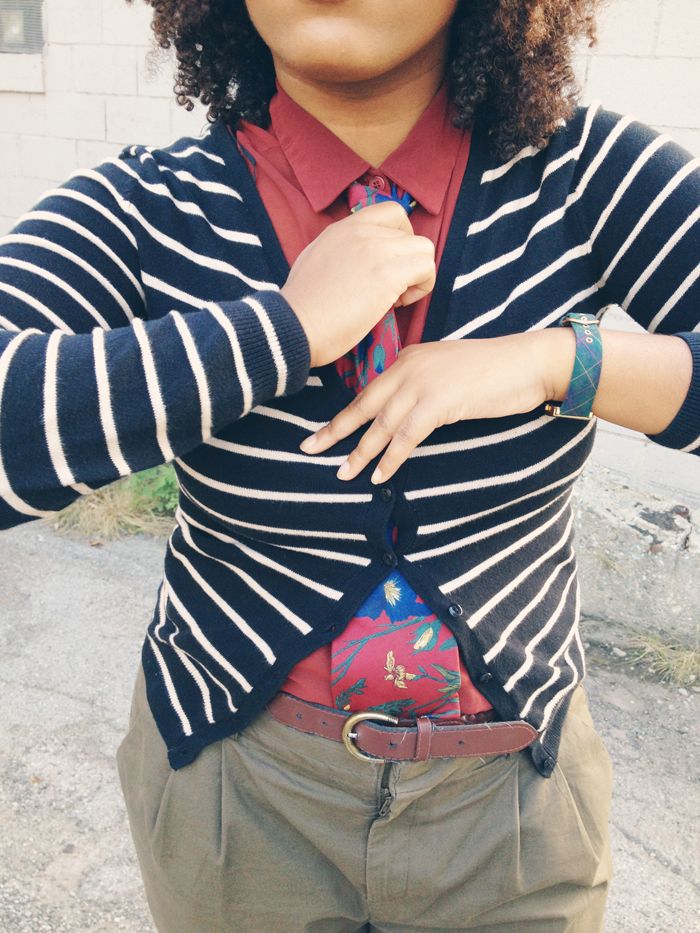 tie:
vintage
oxblood blouse:
need supply
boyfriend trousers:
french connection
belt:
vintage
cardi:
h&m
shoes:
f21
watch:
vintage pendleton
Hey friends, I know I fell off the face of the earth for a moment there, but that's because I was party partying for my birthday. Now it's back to business basics, though honestly I dress pretty business-y 365 days a week. Maybe because I'm just a big ole nerd.
Despite ties being ruined in the the early millennium by a Miss Avril Lavigne, I'm ready to make things less complicated by rocking them in the way Cybil Shepard use to do in the 70s. After
Madewell sent me a catalog
and I saw all the ties in their fall collection, I had to admit that my love for ties has been rekindled. And honestly I truly thought I would never love them again! Plus for 3 ties for a $1 at my local thrift I can have a tie for every day of the week!
But as for wearing a tube sock on your arm, not sure about bringing that back....
Now if you'll excuse me I have a pumpkin spice latte calling my name
(ps today's the last day to enter the
GIVEAWAY
)