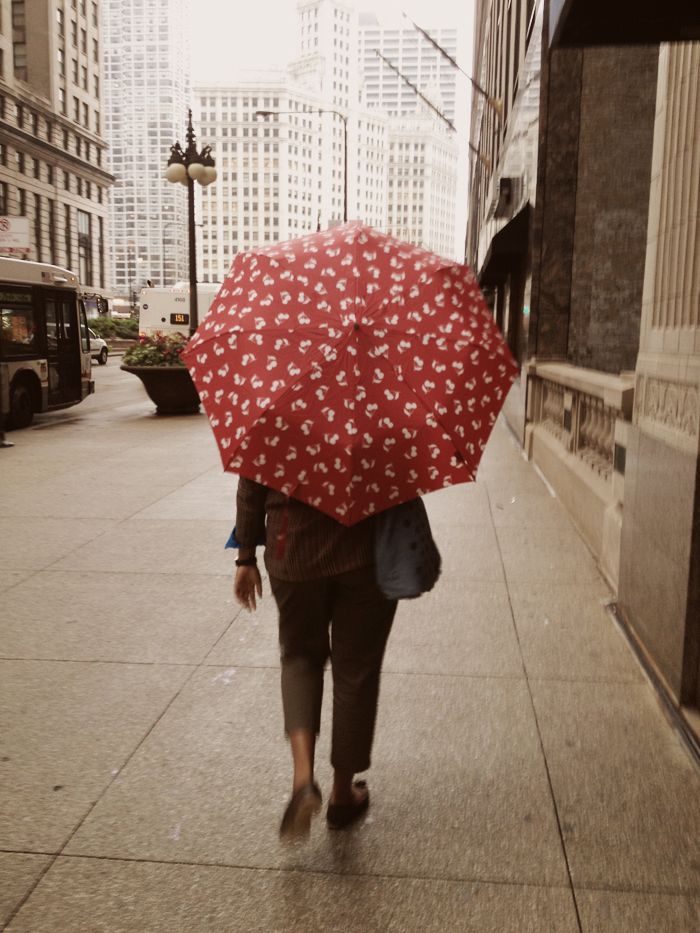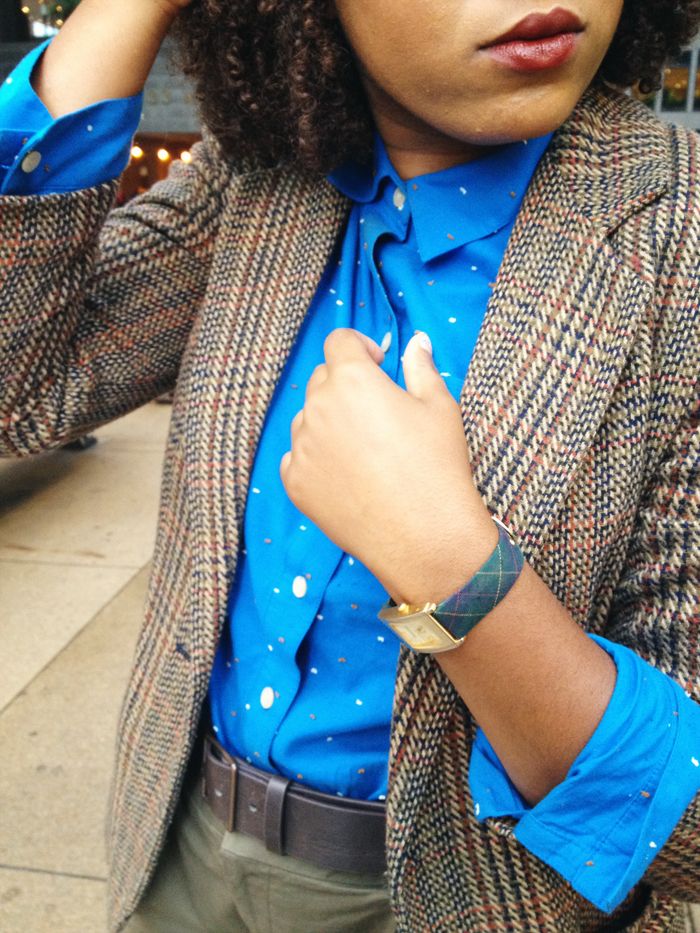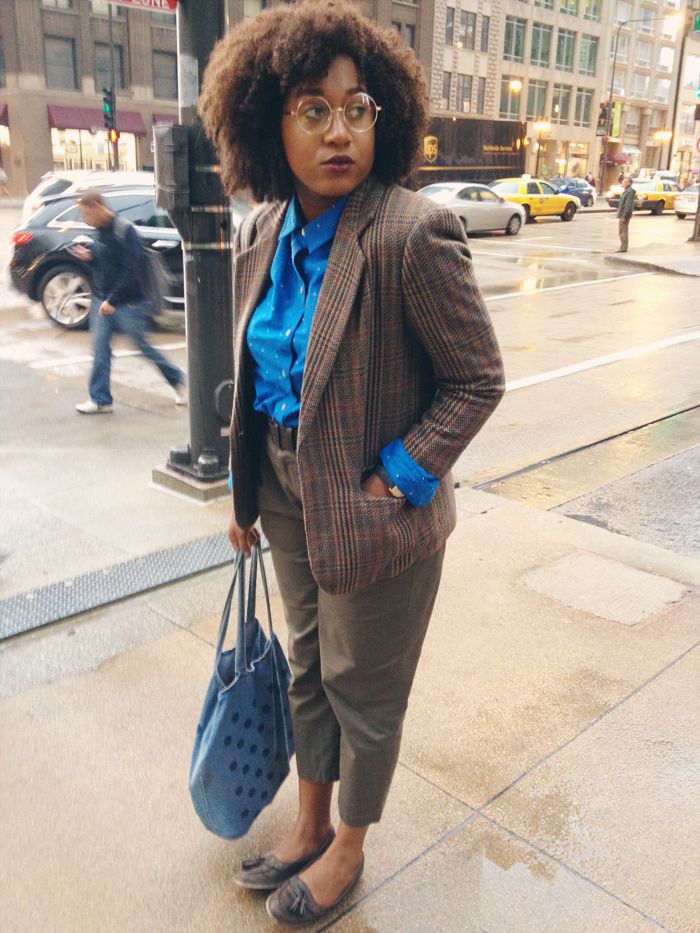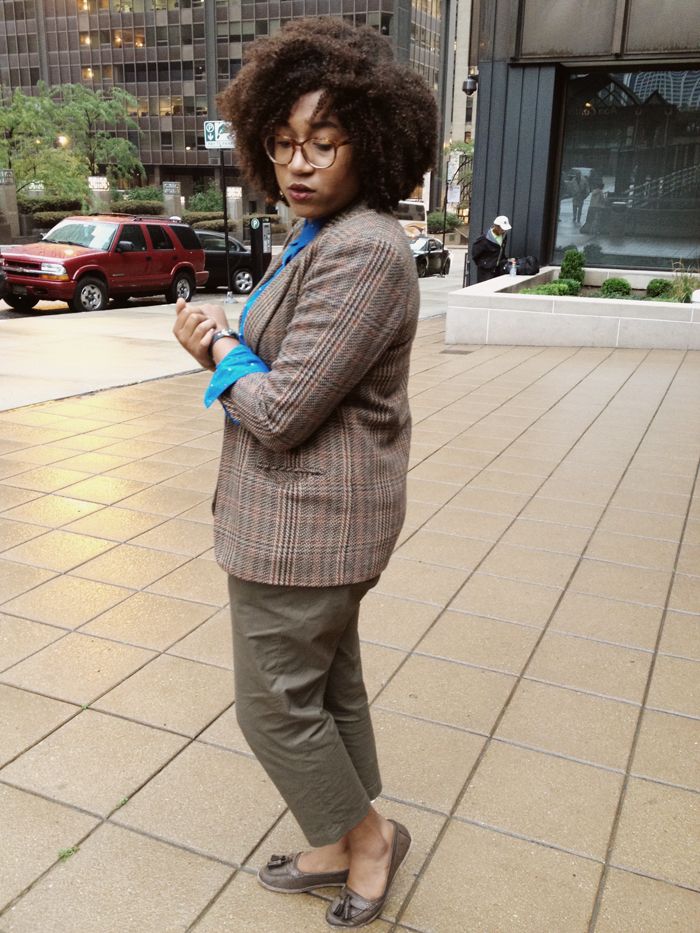 blouse:
madewell
blazer:
vintage
high waisted trousers:
FCUK
belt:
h&m
loafers:
f21
umbrella:
stolen from my mom
watch:
pendleton (vintage)
(sorry for blurry photos btw, i blame the rain :P)
I'm always inspired by pop culture of the 70s to the 90s, when I get dressed in the morning. Since my siblings and I births start at the 70s and end in the 80s, and we have a strong matriarch who has lived through it all, I feel like when I get dressed I pull from different eras to complete a look. Everything is hazy to me I can't remember which era is which. I think because I love transitional era's the most. 70s to the 80s like music by the Fleetwood Mac, and 80s to the 90s like music by Martika. Everything sort of gets lost in-between.
When I think of a song that brings a mixture of sorrow and joy to my heart it would have to be
"Angela" by Bob James
(located below). This song reminds me of growing up in Chicago and spending everyday with my mom and her adventures. Seeing clients, going to the fashion district (when chicago had one in the 80s/90s) driving home on rainy afternoons. I always remember it raining in my childhood, it doesn't seem to rain as much anymore. But there's some thing so reminiscent about Chicago when it's drench in rain water. To see the reflection of the city light on the sidewalk. Feeling the wind pick up across the river. To me its so beautiful, to others its a ruined summer vacation.
To each their own, I guess.
Oh and happy birthday mom.