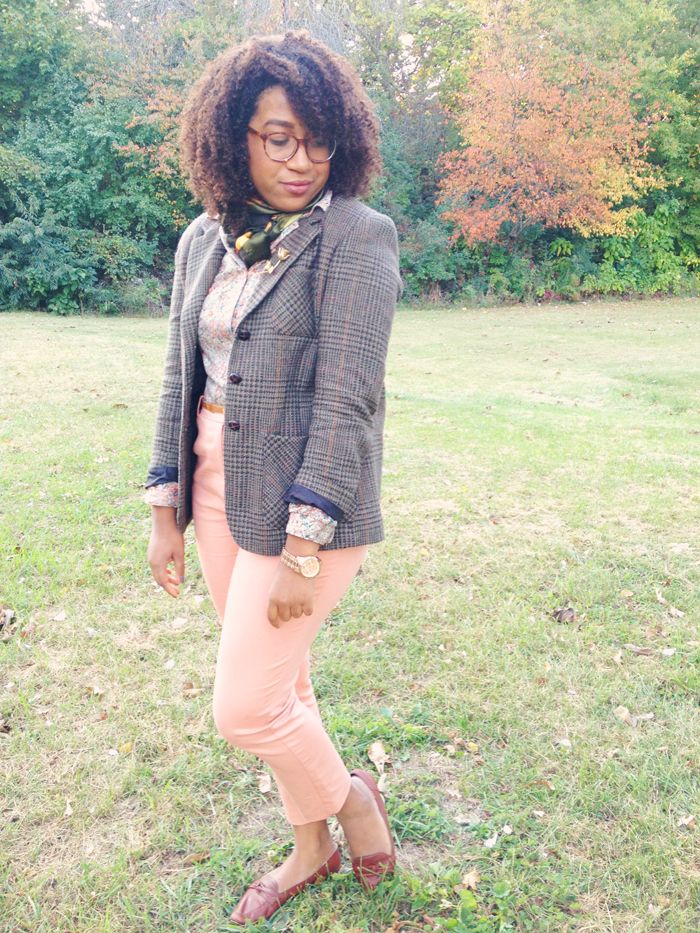 Everything:
Vintage
Pants:
Topshop
(I know pink pants AGAIN!)
FINALLY it's fall. And I couldn't be more excited. And I don't mean indian summer with the leaves a-changin' but it's still like 80 degrees out. I mean REAL AUTUMNAL WEATHER. Crisp breezes, afternoon showers, cozy up in a cafe and read a book fall. I don't know if its the fact that I have Steely Dan on repeat, or because Argo was life changing, but my love for late 70s dressing has been rekindled! I have always loved it. I used to have a pair of brown corduroy bell bottoms I wore through all of junior high, but I know that I often dance in the world of the 80s. There's just something so romantic about all the brown tones of '79 that I love. Not quite the shake-your-groove-thang 70s, not quite the girls-just-wanna-have-fun 80s. Somewhere, in the middle.
Maybe I love this style because it reflects me, not quite this, not sure of that, a mesh of everything. Plus the music of the time was so romanic, and Woody Allen films where at their PEAK. Sure I know a lot of girlies love 70s boho, but I'll take 70s working woman..any day.