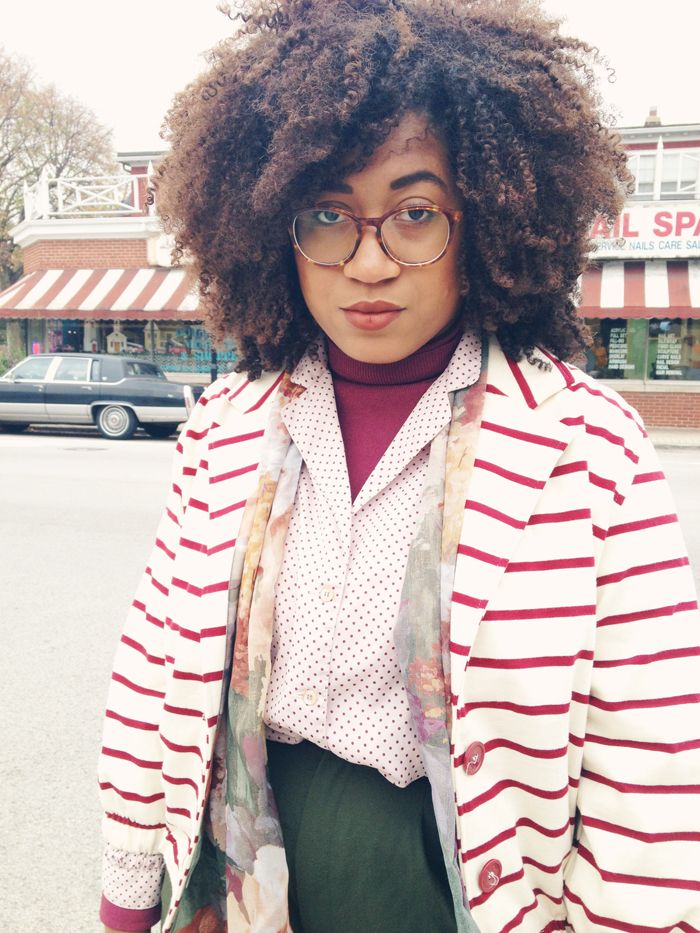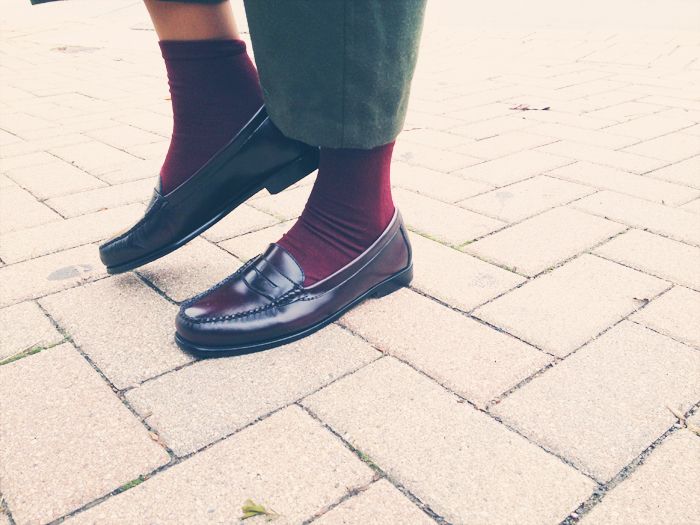 Stripe Jacket:
American Apparel
Everything else:
Vintage
Shoes:
Bass Wayfayer loafer
How lucky that when I took these pictures I matched the awnings of the windows behind me. It really was just a matter of luck, this was not preplanned! Or was it?
I recently got this jacket from American Apparel, and I am in absolute love with it, I know that it is slightly springy, but with the burgundy stripes, I feel like it can easily be layered to wear all year round. Plus, I feel like it the perfect match of gamine and grandma, just my taste!
I think I may have went a little pattern crazy, but what better way to cheer yourself up on a cloudy autumn's eve? People tell me I always dress very "holiday" so I guess that's a good sign. And can we say happy feet? I finally got my Bass loafers, and I am in looooooove. Got them 60% off at the outlet mall, even better! I don't think I can go back to plastic shoes. NEVER AGAIN!