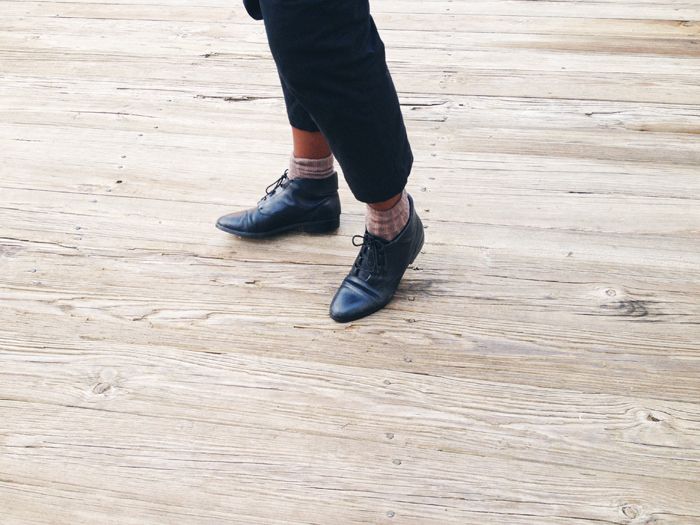 sweater:
found
pants:
french connection
boots:
flea market
bag:
vintage
coat:
vintage
its unseasonable warm, and I feel lazy.
I think it was the green tea I had for lunch, or the fact that I went to bed at 2.
I found this sweater in the basement, AND IT WAS LOVE AT FIRST SIGHT, my mother was like "wow, really?" she surprised about my love towards neutrals recently. Everyone expects me to wear STRIPES AND DOTS AND FLORALS AND NEONS AND AND...but I'm not twelve anymore...or even 23, I've calmed down a bit in my style, lovin classics, navys, taupes, and greens. I really don't know what happened, but classic colors have got my name ALL OVER IT...I want to give away half my wardrobe and just have essentials. I did it in September, had TWO garbage bags of stuff, but I feel like I need to get rid of half these "ironic" sweaters....
bye bye crazy patterns!
hello neuts
...