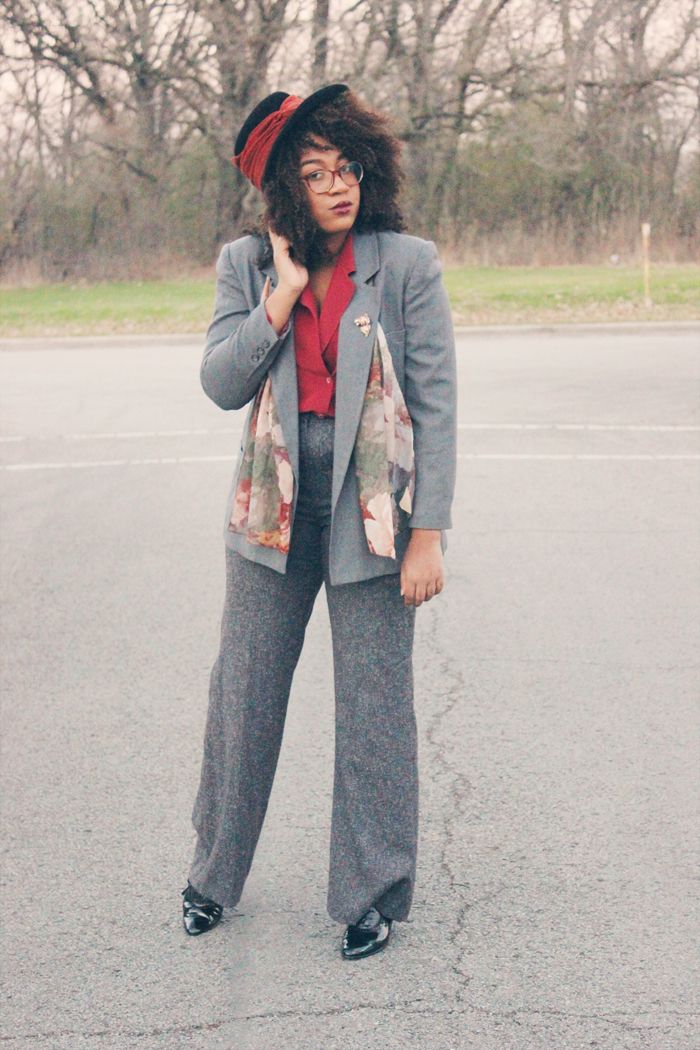 blouse:
vintage calvin klein via jen's closet
pants:
gifted
everything else:
vintage
I watched Manhattan last night, like it much better than Annie Hall. SORRY...it's just, maybe too much hype? I kind of want to watch it again tonight. It's on netflix and Diane Keaton has a PERM, CURLY HAIR PERM. It all over marvelous, everyone outfits are on point, and the story line grabs your heart from the moment it opens with fireworks on the hudson juxtapose to Gershwin's Rhapsody in Blue.
This is my attempt ( of many more attempts) of having more of that Woody Allen movie character appeal. I always wished there was a prominent back female character in any of his films, but alas there isn't...so I just pretend that I am in one myself. Isn't that the point of having an imagination?
It was really dark out when I took these, but fortunately Dave was able to snap them right before the sun set. I now kind of regret not getting an SLR of black friday, but I did enjoy sleeping....