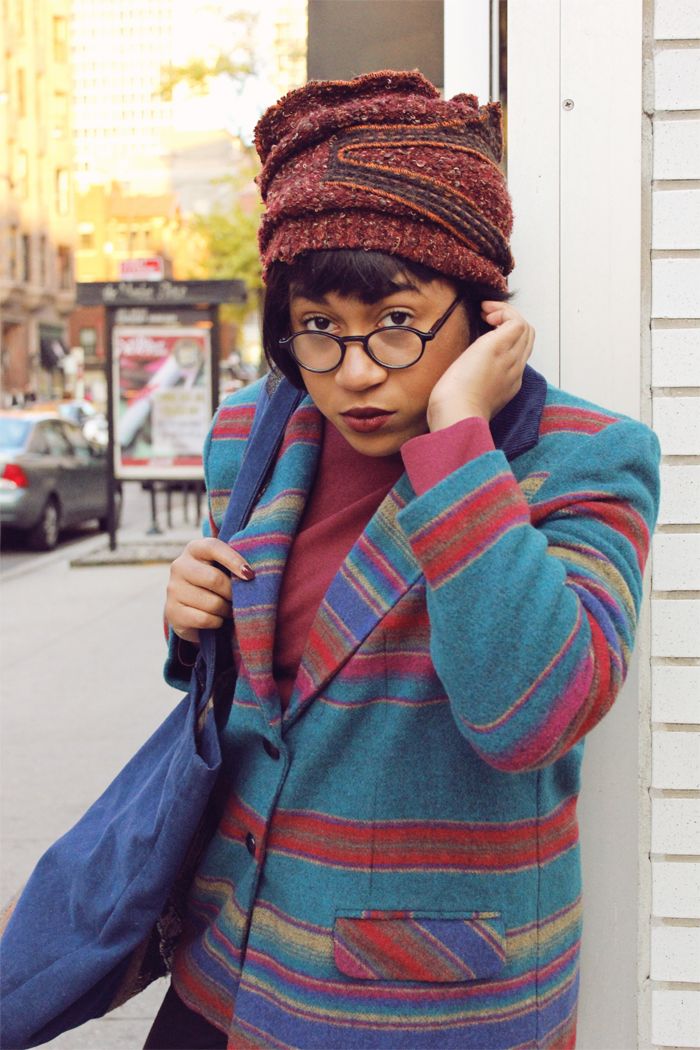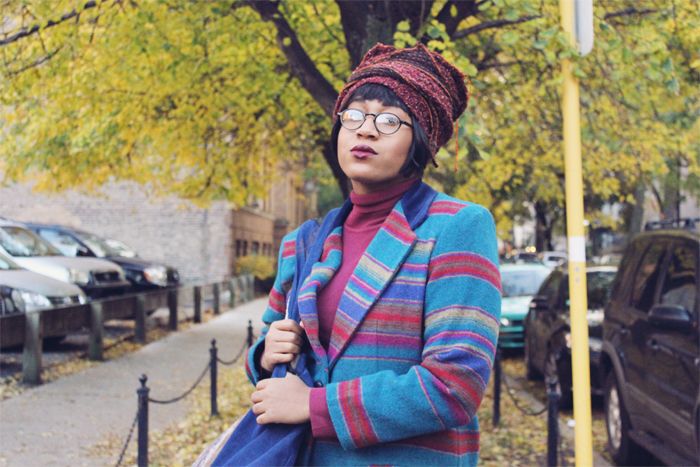 hat & tote:
Logan
Everything else:
vintage
(don't worry it's a wig!!)
one of my favorite things to do year after year is to collaborate with my designer mother for our annual editorial for her company
Logan
. If you didn't know, my mom is an artist, I grew up in a studio space, and when I was younger I wanted to be "normal" but now that I'm older I love and admire her. If you've seen Tiny Furniture, that's basically my life.
Every year she lets me express my creativity through helping her put together an editorial for her fall/winter line of hats and accessories. It's really fun and I admire my mom so much for being an entrepreneur and appraised local artist. This year, I was feeling a little 90s (
last year I was totally channeling Wes Anderson
) So we did this 90s meets Advanced Style look. I EVEN WORE A WIG (don't worry loves my hair is still here big and curly!) It was fun to get into character, I even recruited my friend and local chi-town blogger
Daina
to model as well! It was truly a fun fall day to remember. One thing I recall the most is that in this current look Daina said "You look like an art teacher at Hogwarts!!" which I thought was pretty funny and neat. I've always wanted to grow up to be some kooky artsy lady who wore tiny glasses...and now I finally got to live out my dream!!
If you want to see the rest of the looks & shop check out the site!!