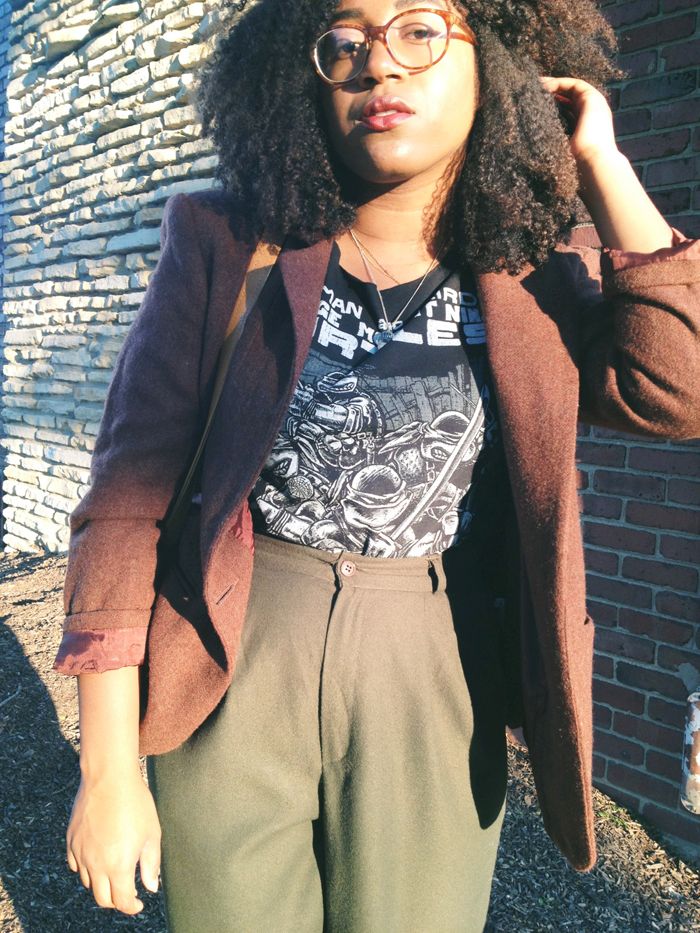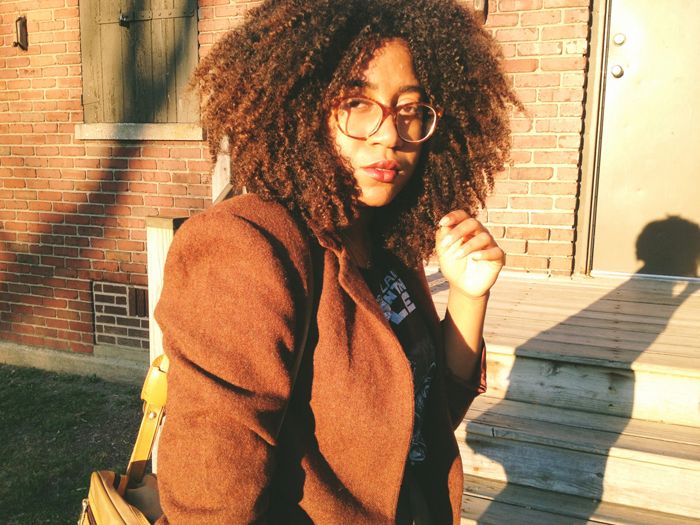 Everything else: thrifted/vintage
Heroes in a half shell? Maybe. I'm going to be honest, I stole this look from
Lady Moriarty
, my blogger hero. There really isn't another blogger whom time and time again consistently impresses me with her looks. Maybe because she isn't going for trend, she's just going for style, her own style.
Layered necklaces, funny t-shirt, vintage loafers, high waists, and oh yes a jacket. Plus a purse! I normally don't fotog my bags, but for this instance I insisted!
I know what you're thinking, what's the diff between
Elodie's
signature look and mine? Not sure really. Let's be cliche and say it's a certain je ne sais quoi. All I do know, is every look she does I adore!
Even her tribute look to me
(still honored). And I've been inspired to incorporate more tees! This particular one was brought to you buy my friends at
Jack of all Trades
, who customize hero and comic book tees. Plus, proceeds go to The Montr
é
al Children's Hospital Foundation. That's a bingo, my friends!
Now if you'll excuse me, I have to go run the sewers and get some pizza, I'll be back later.
Cowabunga dudes!