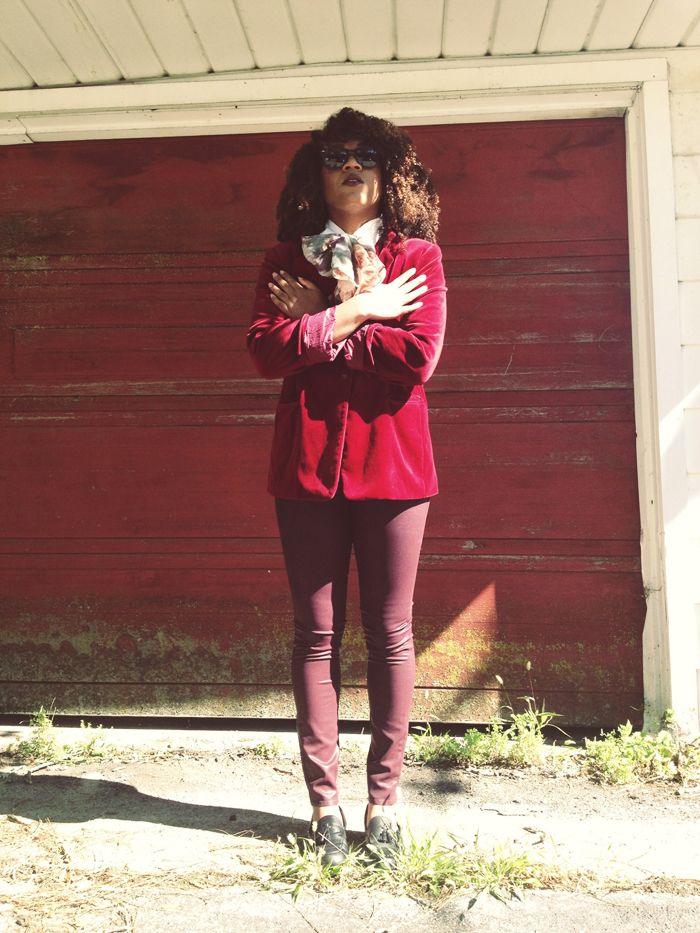 Oxblood pants: c/o
Articles of Society
Everything else:
VINTAGE BABY, EVEN THESE SWEET SHOES AND RAY BAN, I KNO RITE
?!!!
I don't know what came over me when I put together this look (
for AOS 5 days of AOS collaboration
) when I was home last weekend. Perhaps its because I'm ready to get spooktacular for Halloween! As a kid I wasn't allowed to celebrate, but as an adult, I take in the festivities as a casual celebrator. I think its fun to have a day to act like a child, eat candy, and dress like cartoons. Its like a free day to give our mind a rest
I was CLEARLY feelin lost boys this day. Maybe because moving to NYC has made me feel a little lost? I had such a clear plan of what I wanted and now that I've come here, that all seems so unsure. I don't really feel like going back to Chicago, but I don't know if I want to stay here either. In fact the only thing that sounds alluring these days is packing my bags and leaving for Paris...
I guess all these things just take time, right? Patience is a virtue...