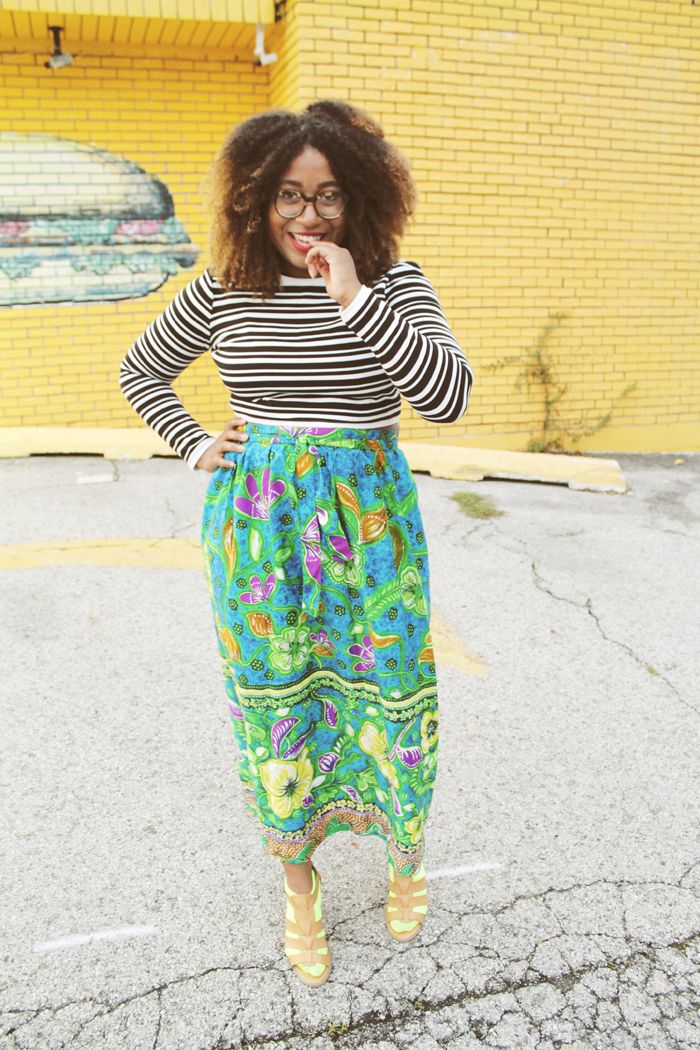 Top: I heart Ronson
Skirt: vintage
Shoes: stolen from mama
Socks: gift from mama
Glasses: Warby Parker Mallory
(
VOTE FOR MY LOOK TO SEND ME TO LONDON FASHION WEEK
!)
That's right, I need you! I'm not very good at asking for help, raised by a single mother I was taught to fight on my own. But now I desperately need you. After 365 of terror (ha not really) I decided that this year (by year I mean by my birth year) I'm not going to waste another minute feeling sorry for myself or feeling frustrated with my life.
I want to seize opportunities, try new things, enjoy life! After my last hospital visit, I had to have the harsh realization that youth isn't forever, we aren't here for long, some of us shorter than others. And while I don't know what life has for me in the cards, I'm going to keep slapping that deck down until I hit 21. (weird analogy but you get it right?)
So why do I need your help? Well I've been very blessed to be invited to an countless amount of shows for London Fashion Week, and while that is very awesome to even been considered on the list, there's one major detail hanging in the room. HOW DO I GET THERE? If I had the opportunity to be in London for a week I would not only bring you guys the coolest (and nerdiest) exposure to LFW I would also take that as an opportunity to make a travel comic of my experiences there! It would also just be a moment to just soak up a hub of creativity, and start fresh. (Which I
desperately desperately
need)
So how do you send me there? OH THATS EASY. I was going to do a gofundme situation, but I found out about
1st class fashion
and figure it's easier (and less expensive) for ALL OF US.
All I need is 300+ votes ....IN FIVE DAYS
, sounds easy (maybe...) All you have to do is vote for my look! If I get 300+ 1stclass will send me on my merry way. Lets count it as a birthday gift from my readers yeah? (my birthday is in September as well ;D )
SO PLEASE SIGNAL BOOST, VOTE, TELL YOUR FRIENDS!!
I really need your help guys and this would be such a dream come true for me, so please
vote
vote
vote
vote
! (oh and there's no spam voting like last time...ughhhh)