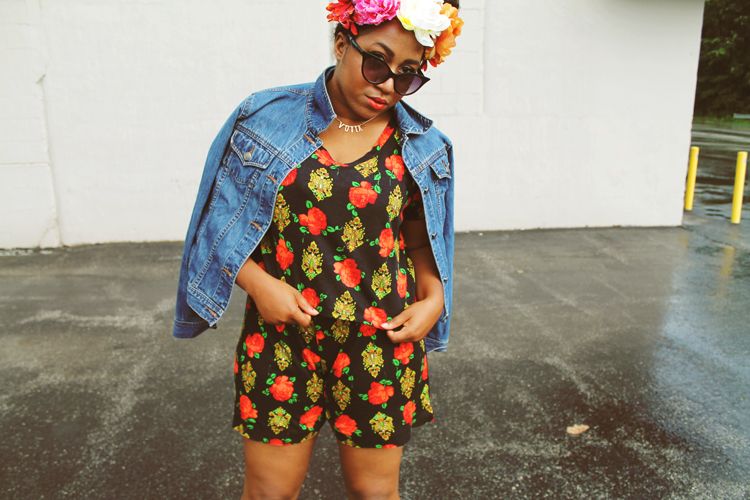 Coordinate:
Available Here
(created by me!)
Jacket: Vintage
Shoes: Elizabeth & James
Oh hi there, miss me your friend Bianca? Oh I know it's been a while, but lets say the past 365 has been nothing short of a journey. But now after a little self motivation I'm ready and confident to get back into, blogging- what what!
Recently I've discovered the LOVE for coordinates, but unfortunately most that I could find were either made in china or simple not made for girls who fit in the realm of having hips that don't lie, butts that can't hide, and sometimes #bustygirlproblems. So I decided to create my own!
For those who don't know my
mom is a designer
, therefore I contacted her to join me on this venture of designing some fun BLARGH clothing ( I can't sew worth a damn) We spent a few weeks finding vintage fabrics, measuring women with an extra bit of hump, and coming up with some cute designs that are both summer cute and fall ready. I going to show you all every piece but I'll start today with one of my faves with is this simple jersey knit two piece.
The waist is a nice wide elastic (comfort-yay) that goes in at the waist while the short breezes out for that cute oversized look. The shirt is cropped but still long enough for those of us who aren't as petite as the Asian models used on sites such as Yesstyle. (Where anything oversized fits me regular haha)
I thought it would be fun to go full force with this look with some heels, floral crown, and demin jacket. So tell me ladies what do you think? Each coordinate is one of a kind so if you LOVE IT,
head over to the shop
and claim it for yourself. There labor day outfit solved!
Can't wait to show you the rest of the looks, plus because were such good friends take 15% off with the coupon code AB15OFF, now we're talking!