I just got a new wallet NO WORRIES, it was part of the deal on my spending list. There were things I could buy on this spending freeze besides new mascara and carrots.
I really needed a new wallet so i'm excited. I got it on friday & I just started using it monday AND IM IN LOVE, its more like a mans wallet than a cute silly girl wallet with all forum and no function ( frank lloyd wright gently weeps) I suppose its because its unisex. The colour is super SICK it label said brick so its not quite orange and not quite red. The stitching detail is to die for, because its so mixed matched and fun like yours truly. Plus, did i mention that is marc by marc jacobs?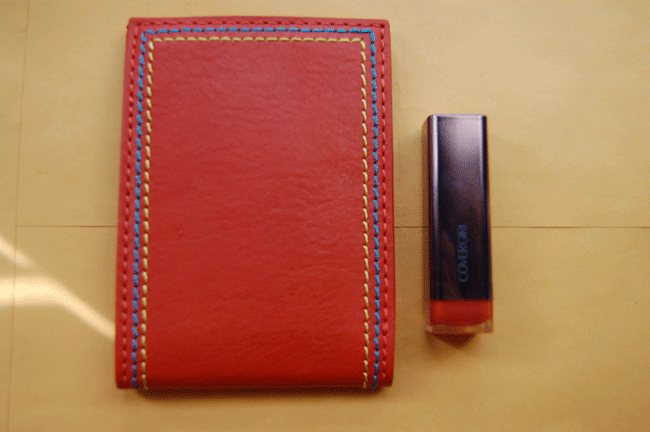 I also just got this orange orange lippy by cover girl (needed mascara it was buy one get one :P) It's supposed to be silk infused and makes you lips nicer. I think ive noticed a difference especially with this winter skin. Although I always put carmex on before lipstick so it could be that. Its such a fun and on trend colour, I saw this piece in the feb issue of SOUP and I immediately wanted orange lipstick. Its a surprising colour but, it works!