(This is the first part of my traveling to Europe series. Instead of writing about each day, i decided to talk about the little nooks and neighborhoods that made Europe so great. )
One feature about London that i was stoked about seeing was its many markets...since I only had limited time there and it had to choose the market wisely. Navigating on the tube was a breeze it was even cleaner and simpler than the 'l'. The hotel I stayed at was in Earl's Court which was right next to the Piccadilly line and a few minutes from downtown London. I had debated between going to the Camden market or the Portobello market, from what I researched online the Portobello market was more arts and crafts, and the Camden market was more alternative. Being an alt kid myself the choice was clear......but boy, I was wrong .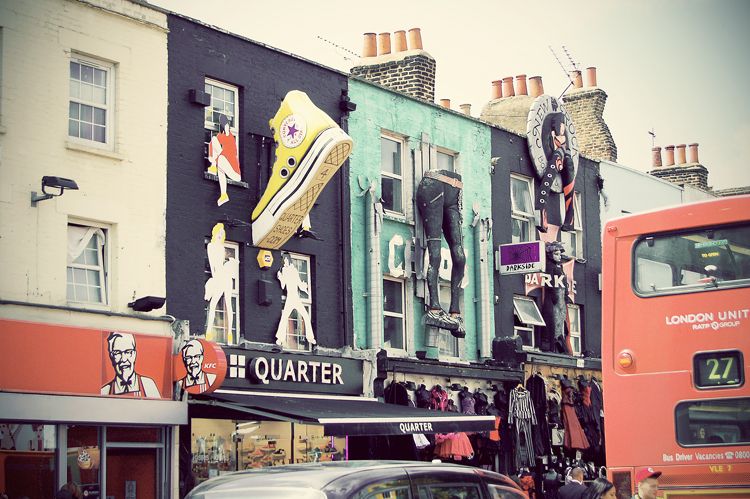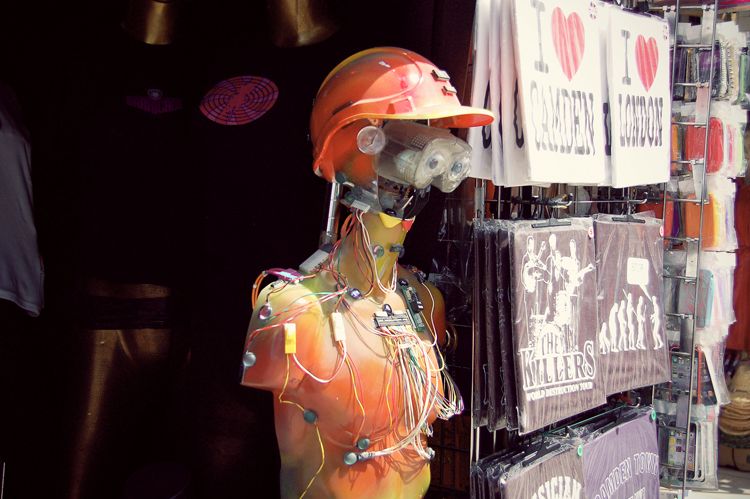 Despite being visually appealing, the Camden market was like one large hot topic. Many things you could tell were knock offs and cheap . There were some neat coffee shops, and the food smelled divine but other than that...it was a total snooze. But ya know, perhaps I fell into a tourist trap..sometimes if you dig a little deeper you find those secret neighborhood haunts...
So next time I go I, A) am going to Portobello ..and B) see what happens in Camden if you go the other way...;)