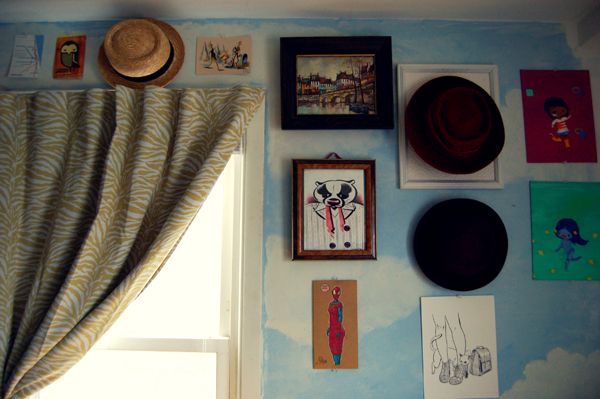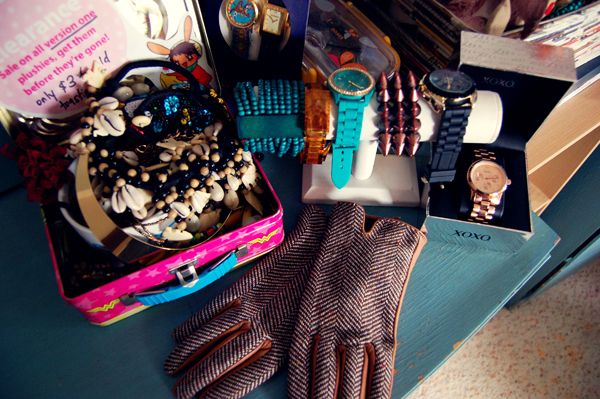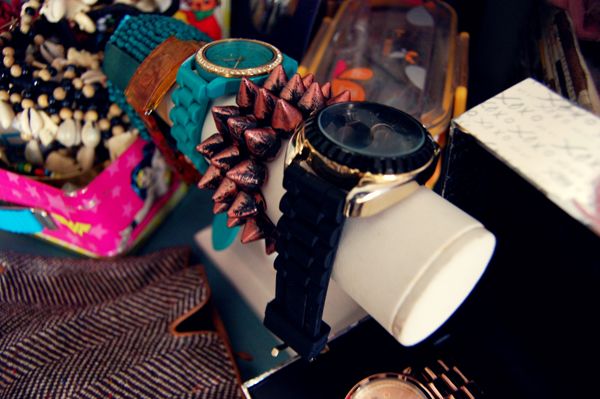 one of my goals while I was on break from school was to get my room together. IT NEEDED IT. I rearranged all my furniture to give it more of that "showroom" appeal. I wanted to make it easier and 'more fun' to get dressed in the morning. I wanted to be inspired by all my clothes and such, and I guess I felt like it would be cool to live in a boutique almost (haha)
Of course I am also surrounded by things that inspire me like my paintings (I did most of those, like the big bunny one) and japanese fashion magazines. I also have funny tchotchkes here and there given to me as gifts from my mother and brothers.
Changes I made: got a new bookshelf just for displaying shoes, got a clothing rack to laying out my favorite "go to" pieces, a bracelet display for my watches. I like a messy order. I don't like perfect order nor do I like insanity. I like that cozy lived in feeling, so let's say my room reflects a vintage boutique!
Thanks for coming over ;)