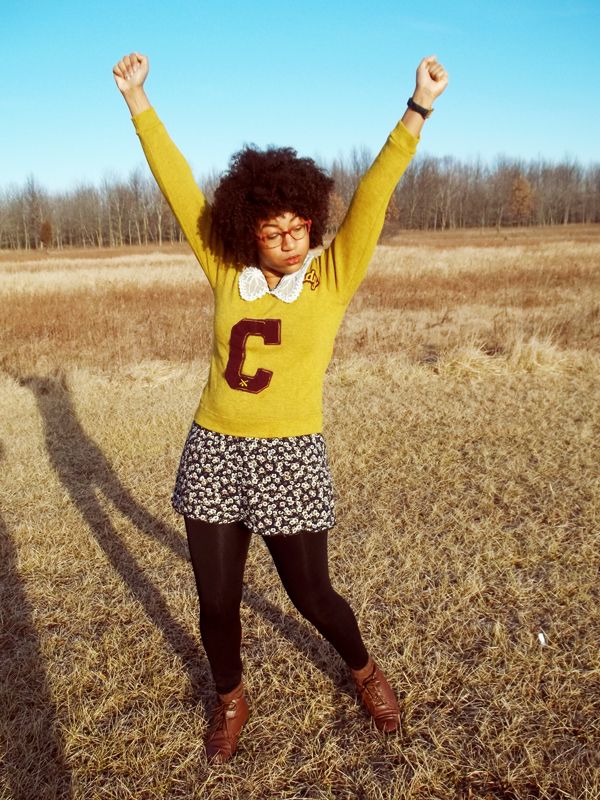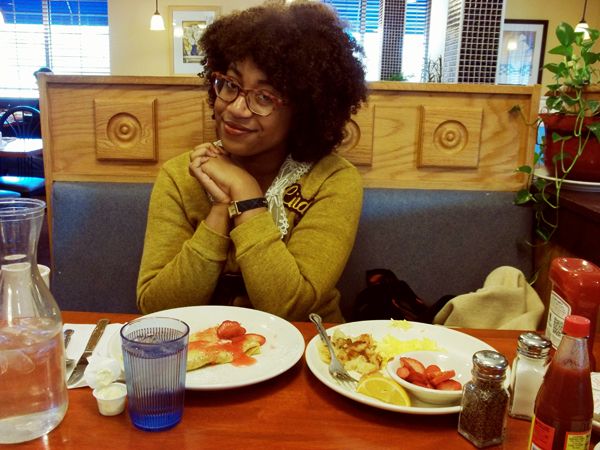 cindy sweater:

vintage


mini floral:

thrift


boots:

vintage


leggings:

f21



Now that I'm back in school (boo!) I've been getting up earlier. Running errands and trying to do photo shoots before class! Right before it snowed, it was oddly warm last week. I am trying to force myself to look decent EVERYDAY and not just for shoots. I have not been feeling well recently (excuses, excuses) but the best way to be comfy AND cute is to throw on your favorite pieces.
My mom snagged me this AMAZE vintage cheerleader sweater. I ALWAYS wanted one, but they are crazy expensive! I love it and it fits like its made for me! and not...cindy...haha!
Plus my super mini floral dress and some leggings and we're go to go enjoy the most important meal of the day! Dave and I have become old people and have been getting breakfast more than late night dinner. As long as I can get some fresh fruit, I am as happy as a clam!