what a better thing to do this sunday than a DIY. I have been loving the idea of taking boring old shirts and turning them into something a little bit more fabulous. And after
Refinery 29's DIY collars
I just had to get up and DO IT!
What I used: A bershka viscose shirt ( I got in London actually) jewelry pliers, and a few vintage studs I was hanging on to for the perfect project. I almost never wear this shirt but its sentimental since I got it on my travels. Thats why I decided to DIY. So I could get more wear out of it.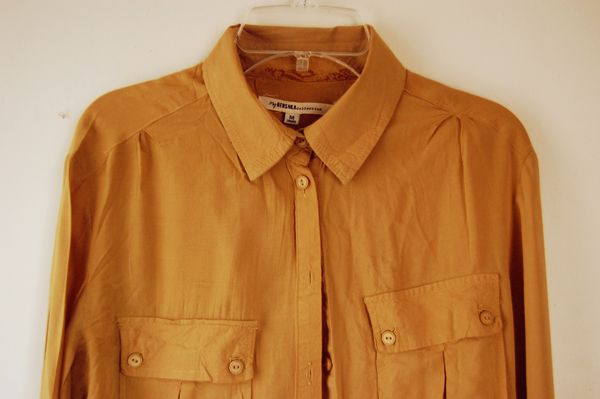 Out of all my studs, I really fancy these little guys because the remind me of 80s meets western.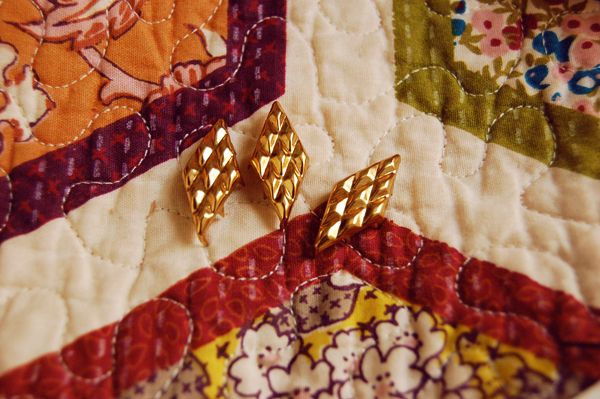 So far so good, I wanted to keep it simple not over worked...
And TADA!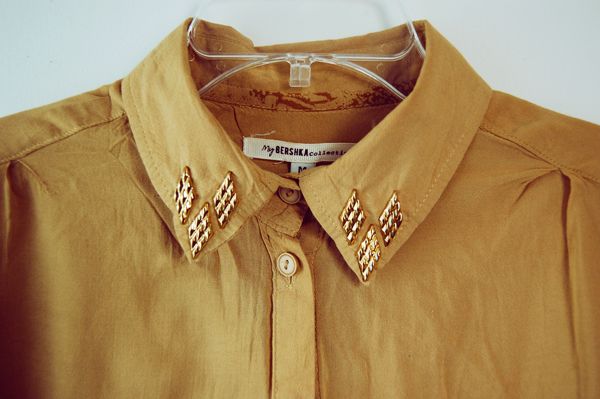 What do you think? I thought it would look really cute with my fave oatmeal sweater and a red lip, no?
Such an easy DIY took me no longer than 30mins flat!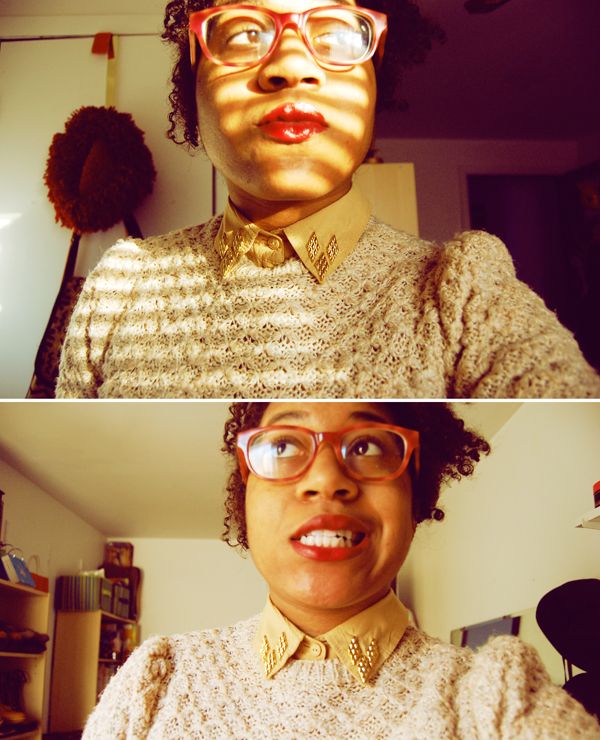 Anyway back to bumming around, I really want to see Ricky Gervais piss people off tonite #goldenglobes!