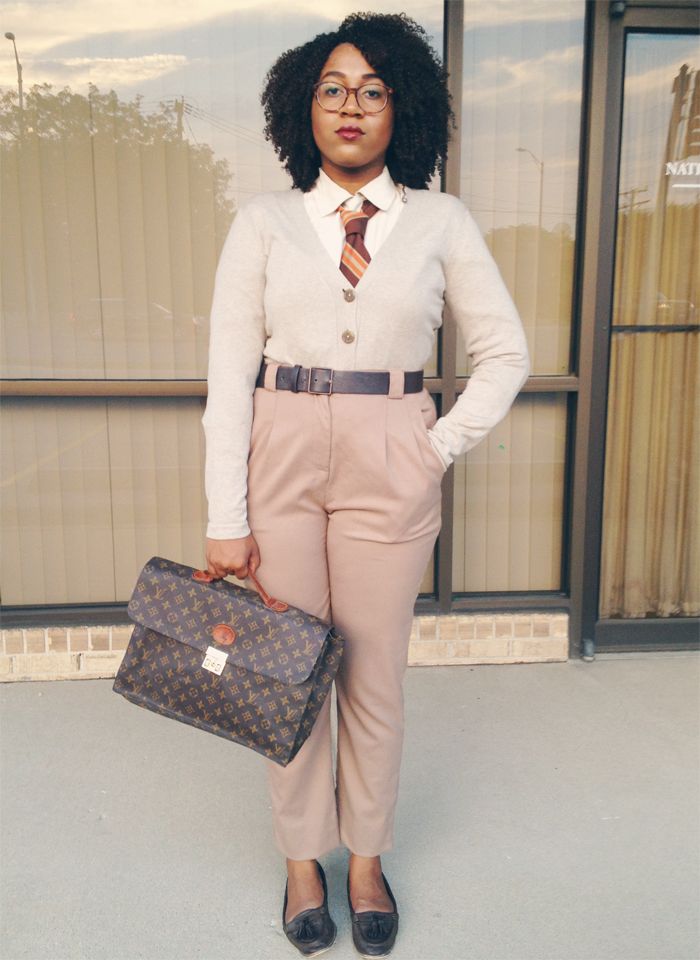 silk shirt:
vintage
cashmere cardigan:
thrifted
tie:
vintage
high waisted trousers:
American Apparel
belt:
H&M
loafers:
F21
briefcase:
mother's LV (vintage)
It's just another rainy day in Chicago, and all I want to do is hide under the covers and sleep to the lullaby of droplets of water hitting my window. But we're grown up now. Can't take "mental health days" like my mom would let me as a child. I remember sitting in her studio in my jammies and workong by her side not having to go to school. Best way to get over a hump day funk, dressing the part.
Today in 5 days of silk shirts with
The Urbaness
, I felt like instead of giving up midweek, its time to pull it back together
"We had fun on Tuesday, but nothing gets you over hump day like putting yourself in the work mindset. Focus on those projects and get them done; the week is nearly through!"
I have to keep reminding myself this, because as the clouds envelope my building, they seem to seep into my mind, making my creative energy...fuzzy.
One thing I really like this look, its sooo...Wes Anderson. PLUS I also look like
Richard Ayoade
from IT Crowd (my secret twin!)
Happy Wednesday!