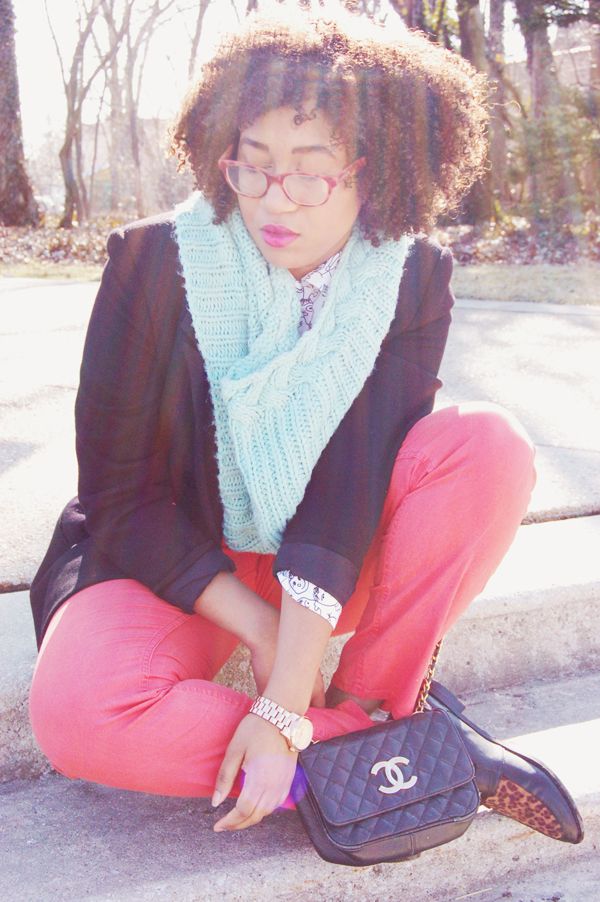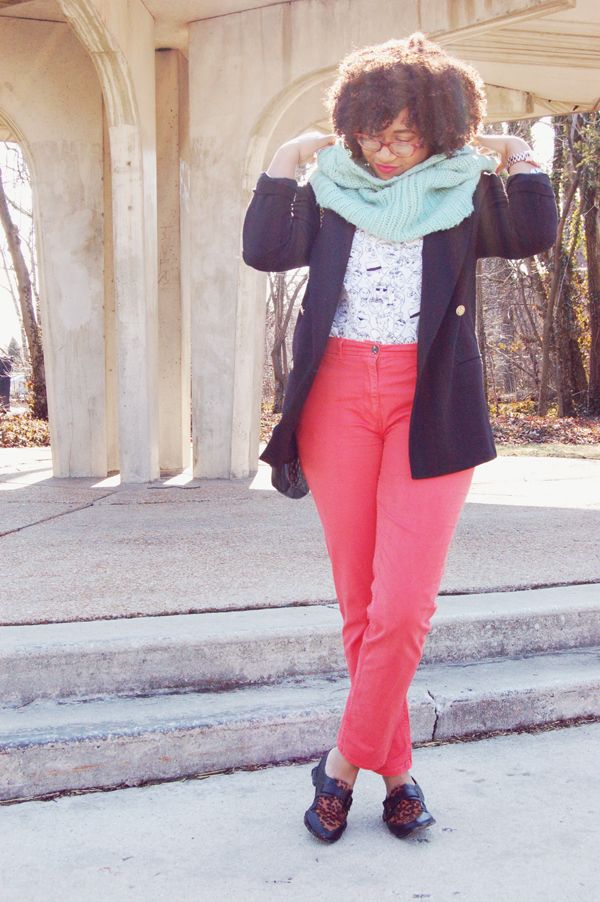 salmon pants:
H&M
funny people shirt:
thrift
mint cowl:
H&M
wool blazer:
vintage
shoes:
f21
purse:
vintage chanel
rose gold watch:
xmas from mommy
It's slowly starting to turn into spring. I am thrilled to incorporate Spring colors along with fall silhouettes. But honestly, I'm ready to be bare legged and short sleeved! I am currently obsessed with pinky salmons & minty blues. It's nice to go out in just a jacket than a full throttle coat. I love mild weather, enough to layer but still be cute. I hate being uber hot and super cold, I want my outfit to be the star, not the weather elements.
I wore this outfit to see Twin Sister (again!) I love those guys. I absolutely adore how the lead singer dresses in like, full 80s cosplay! I wanted to wear something comfortable though. Usually I'm all about Nasty Gal style mini dresses for concerts, but since I had both work and school before hand I decided that comfort was a must! PLUS, the concert didn't even start until midnight, so I didn't want my feet to be hurting and my legs to be cold! Regardless, I had an AMAZING time as always, made me feel as though I was back in NYC.
I also met up with a good friend of mine for BBQ before hand! It was DELISH, BBQ is my vice! for sure! Plus--it reminds me of warmer weather!
Oh please spring, won't you come home tonight?

(ps sorry for being MIA and not commenting on your blogs recently! I am always reading them, its just midterms and craziness back at home argh!)