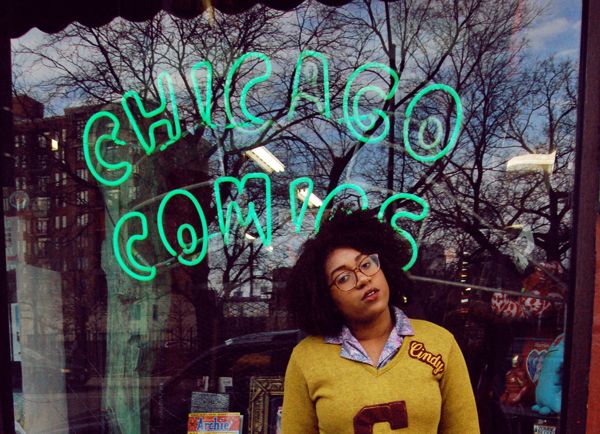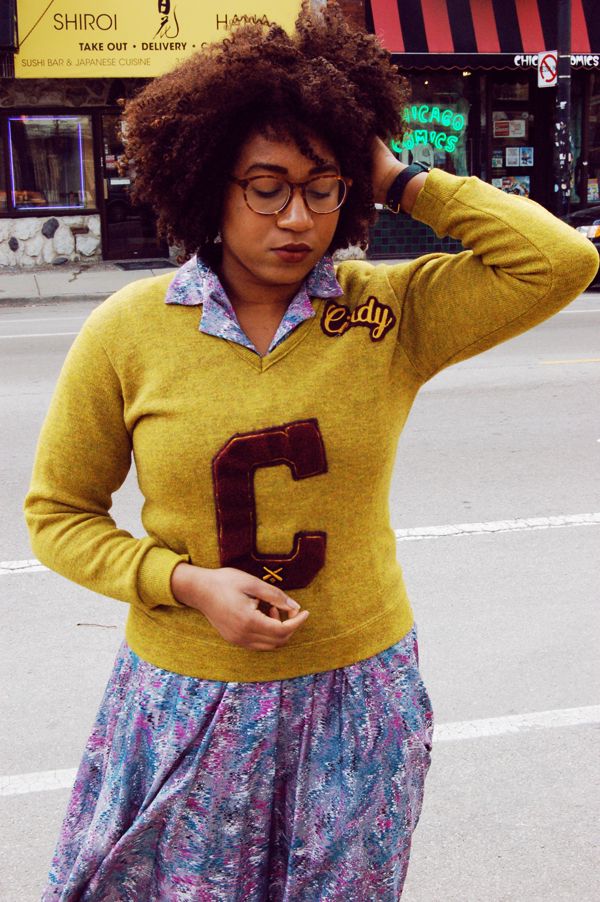 sweater:
vintage
marble swirl dress:
vintage
plum tights:
worthington
red flats:
vintage


Oh Chicago Comics,
How I love thee,
Your hip and cool atmosphere,
Your non threatening staff,
You're up to DATE issues,
Even your indie zines in the back.
You never disappoint me. There's always something to love.
Needless to say, I LOVE CHICAGO COMICS, I'm a comic book nerd, I indulge in works by craig thompson and chris ware. I love all things daniel clowes and adrian tomine! If I was REALLY born any other time, it would probably be 20 years earlier so I can endure the 80s and go to college in the 90s and be all gen-x like wynona. In my gen-x spirit, why not dress with a nod to rockabilly, and head over to the comic books store after some sushi. Finish it up heading over to the kooky pick-me-up cafe and draw with a cup a joe all night long. Could I be a more painful stereotype? Guess I should retire early and head to Portland.
By the by, I mean can't get enough of this Cindy sweater, ITS REALLY SUPER COMFY, and fits my complexion, perfectlyyyy!
Time to go read comics!