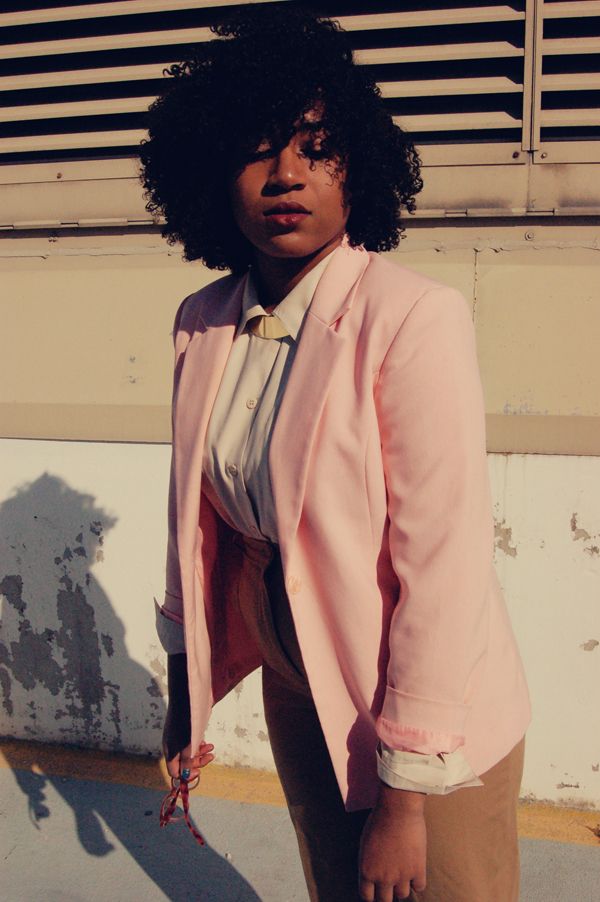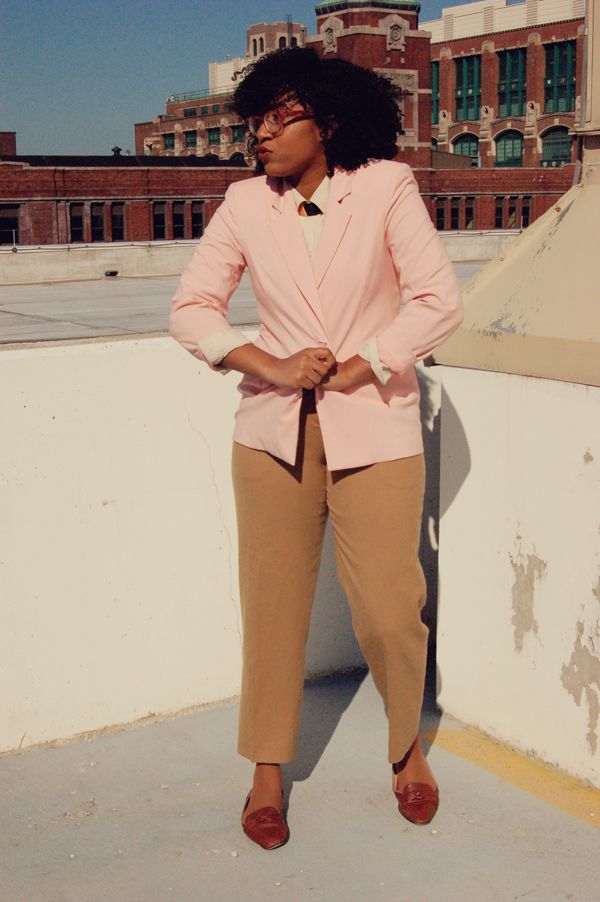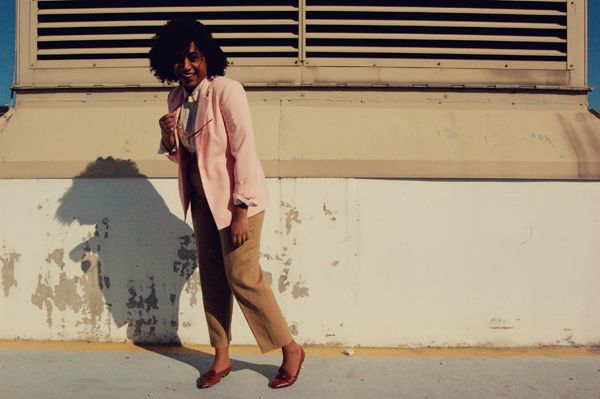 pink jacket:
vintage
silk blouse:
vintage
high waisted wool pants:
vintage
gold collar:
f21
red flats:
vintage
On my last day of the ABS show, I decided to go all pastels. I'M CURRENTLY OBSESSED! I live in them I love them. There's something so magically 80s about pastels, makes me feel all sweet valley high without a beach blonde twin sitter who tries to steal my tots hot bf!
I really wanted to go simple with this look, well my definition of simple. And since dave was parked on the rooftop of McCormick place, we decided, hey..PHOTO SHOOT, it was super fun, and sooo sunny! I know it some pics I must look like Janis the muppet from such harsh shadows but the artist in me finds them rather endearing. After the show, it was TACO TIME, these were rated some of the best tacos in the chi, I beg to differ. Dave argued that they were very street vendor in mexico good, but I don't know.....! I'm hoping to find some good mexican in NY, I actually have YET to find a place that's authentic, and not some hipster fusion food truck...in time i guess.
SO excited for the weekend. I couldn't have asked for better weather because: I'M OFFICIALLY ON SPRING BREAK! YAHOOOOO! I'm trying to get all my work done while I'm still on campus so I don't have to work over break! So expect me to be online more often until I leave for my trip on thursdayyyyyy! ~~~~♥
ps. lovin the new hair cut!!