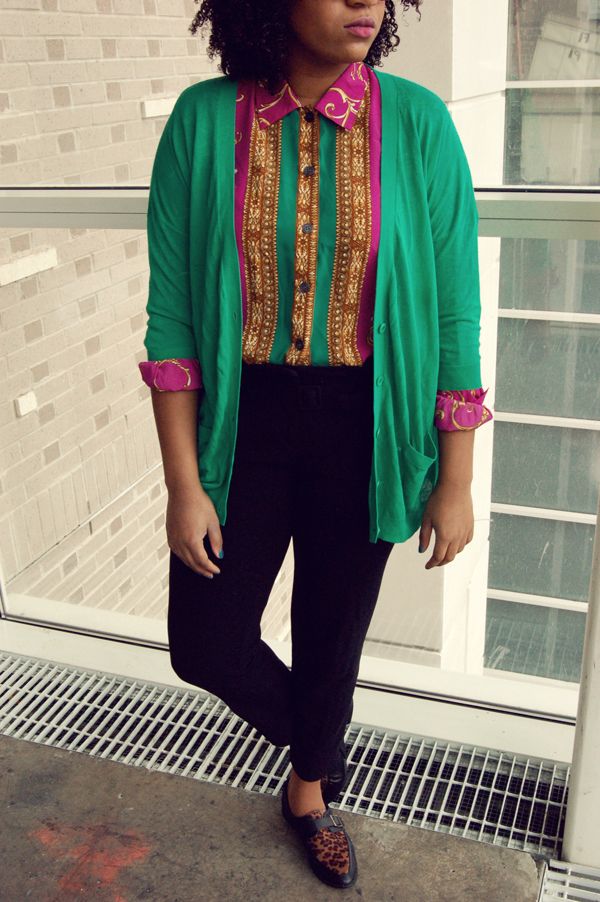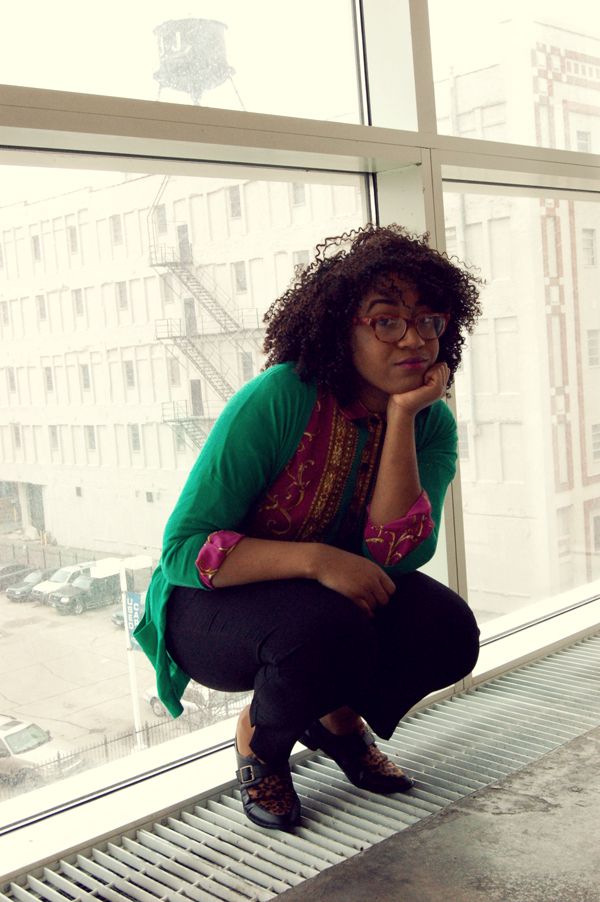 shirt:
vintage ellen tracy
pants:
sears! yes...SEARS
creepers:
f21
cardi:
FCUK
Since I was amongst some of beauty's elite, I decided to dress my best at the
ABS show
. It's so hard to believe that this was nearly a week ago, I still feel the excitement and buzz of the whole event. It was like fashion week, FOR HAIR!
I discovered that I was a curly girl and that my curl pattern is a lot different that what I had initially believed so I donned a curly pin from Hair Rules on my
French Connection
sweater. This sweater is a favorite of mine, I actually bought it after listening to Vampire Weekend! Its bright & classic. You see I do like to make bold statements but it classic cuts I'm much too curvy to make bold statements is bold cuts! Keep it simple!
I found this vintage Ellen Tracy shirt on one of my thrifting excursions, it reminds me of one of the pieces Versace did for H&M, I had to has it! Haha! Worn with bright Cover Girl lipstick, and high waisted pants, I was ready to go! I love the backdrop of this shoot, reminds me of the water towers of Brooklyn NY! Which I'll be in NYC soon! In just 10 days!! Oh I cannot wait XD!!