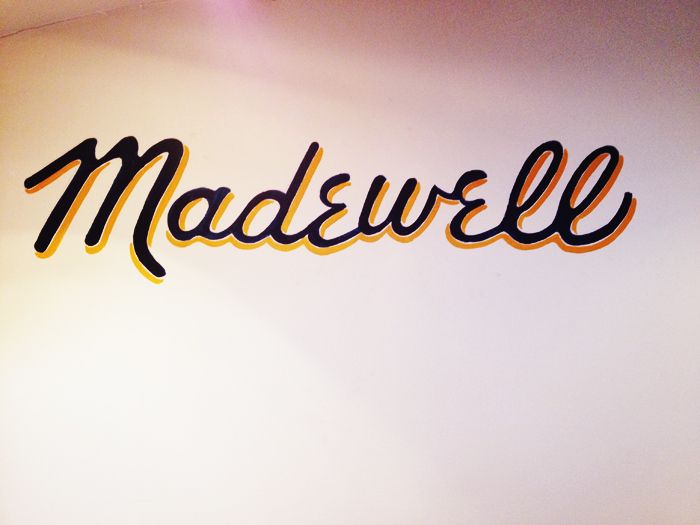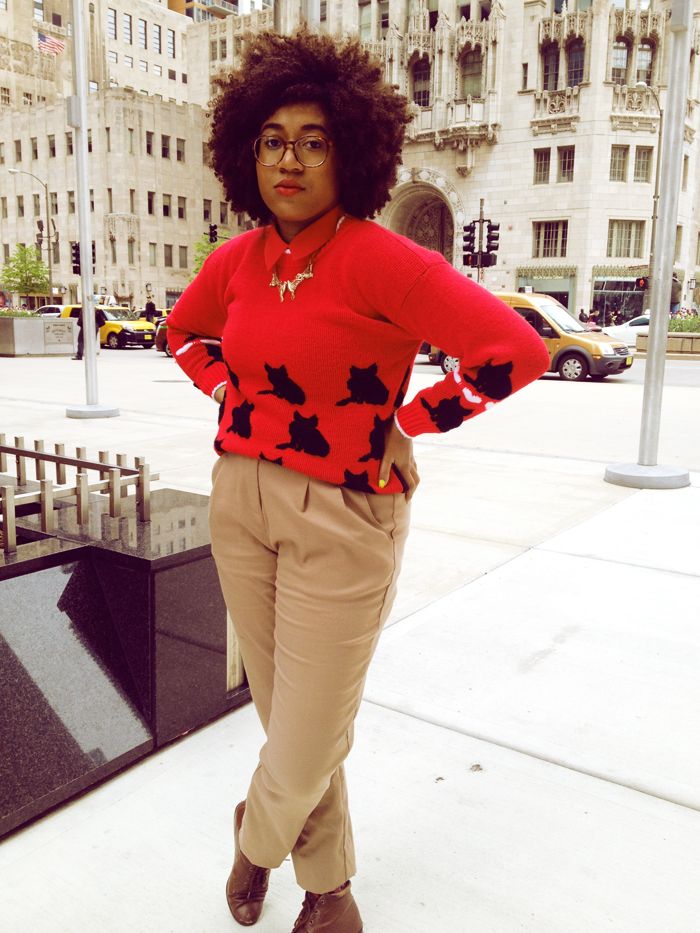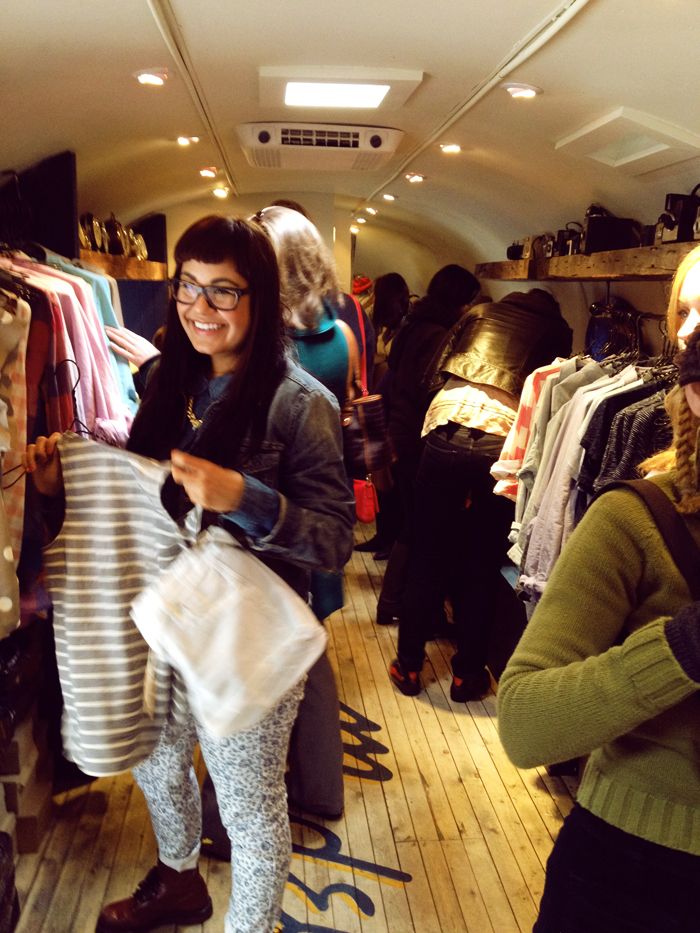 nude coat:
vintage
pendleton scarf:
vintage
birdie necklace:
gift
red chiffon:
got in nyc
meow sweater:
thrift
high waisted khakis:
american apparel
snack sox:
target
boots:
vintage
Can you believe that just days ago, all of Chicago was wearing scarves and coats...IN LATE SPRING...seriously this bipolar weather has me as confused as everyone is about this whole NATO situation that has turned this once lovely
Madewell Denim Roadtrip
location into a protesting station. I guess I'm not that active to understand why people are protesting other than they can't go see the dolphin show at Shedd Aquarium this weekend...but I would like to remember this day as participating in one of my favorite stores of all time.
Being a Chicagoan I feel like the only times I got to see
Madewell
was on my trips to NYC, so this
Denim Roadtrip
brought
Madewell
to me! It was soooo much fun, with vintage camera, a braid bar, free sunglasses galore! I loved it all, I even got to meet
Jag Lever's Rachel-Marie
, she is soo tiny and cute! Plus I got styled by the lovely Jo of the
Madewell
in Old Orchard (who knew there was a Madewell so close!!) We're even in cahoots of planning something very special for you guys!
But shhhh it's a secret.
When not rocking the bf-jeans Jo let me borrow, I adorned my favorite cat sweater, that everyone loved! I was feeling very kitty like after recent posts by
Calivintage
and
Steffy's Pros and Cons
....I just wanted to be like the cool kids and rock out with my cat out. I felt so cheeky and fun, the perfect feeling that goes along with the spirit that embodies Madewell, I wish there was more fun stuff happening this weekend than police raids....but oh well. Maybe Batman will show up #fingerscrossed.....