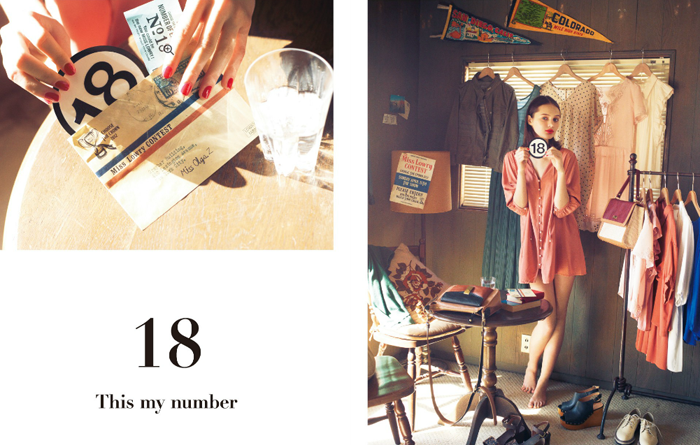 see the whole story here
For the longest time I've been obsessed with japanese fashion, from Fruits to Gyaru, I once loved it all. Even though my style has evolved, I still go to japanese street style sites like
Drop Tokyo
or
Style Arena
, and about every season I buy a magazine or two (Like JILLE and Nylon Japan) to stay inspired. I don't love EVERYTHING and think that EVERYTHING they do style wise is solid gold like I used to when I was a teen, but I do feel like they have a definite eye for putting together the unexpected. There's always what I like to call the "off piece" the part that doesn't match but goes together so seamlessly, that I absolutely adore about Tokyo fashion.
One of my favorite lines that I recently rediscovered is
Lowry's Farm
. Think
Madewell
with a Japanese twist! I keep flipping through this style book that has what they deemed a "Cheerful Marine" concept. I love everything from the chambray to the polka dot pants. IM IN HEAVEN...is it too late to sign up to be the next Miss Lowry?
Plus I also love the overall cheeky-ness of this style book, and how it tells a little story of an old fashion beauty pageant when it used to be more innocent and cute before toddlers in tiaras (le sigh....) and did anyone else notice Anna Summer...LOLS..(the annoucer dude has this Rushmore thing going on hee hee!)
most of these looks I feel will translate better this fall...its really just TOO HOT to dress this cute, don't you think so? I can't wait till their fall style book comes out. NEED IT NOW.