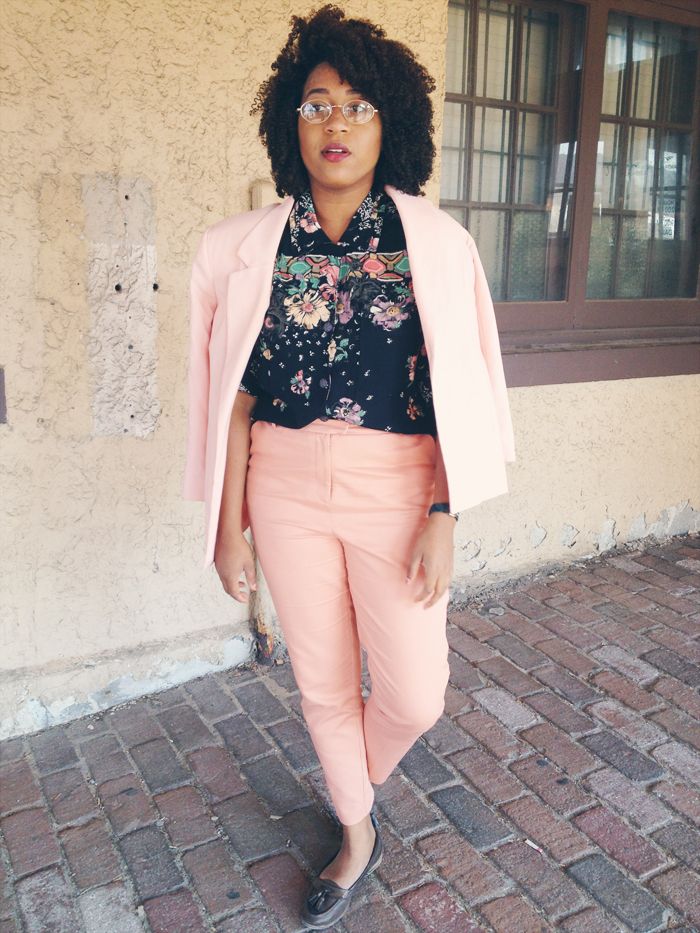 floral blouse + pink blazer:
vintage
high waist crop pants:
topshop
loafers:
f21
Nothing quiet says happy monday like a pink suit. I've been rather thrilled that recently its been cool enough for me to wear long pants and sleeves. Everyone else is still happy to be in shorty shorts and tanks, but I am most happiest (yes....most happiest) in fall clothing. I know its hard to tell but the collar on this shirt is actually a triple fold. Plus who else is diggin' these shoulder pads? I know I am...I kinda like the vulture look it gives me...kind of like a scary mean old lady in a children's book who actually isn't mean at all but just lonely....but she still turns into a cat...because cats are awesome.
I know I usually try to write something more witty and insightful but I hit my head a few times this past week and knocked out all my wit and all that remains is dry british humor. Oh and if my hair looks only 70% awesome and not at max HP it's because it's still wet. Gotta stay clean.
I need a nap.