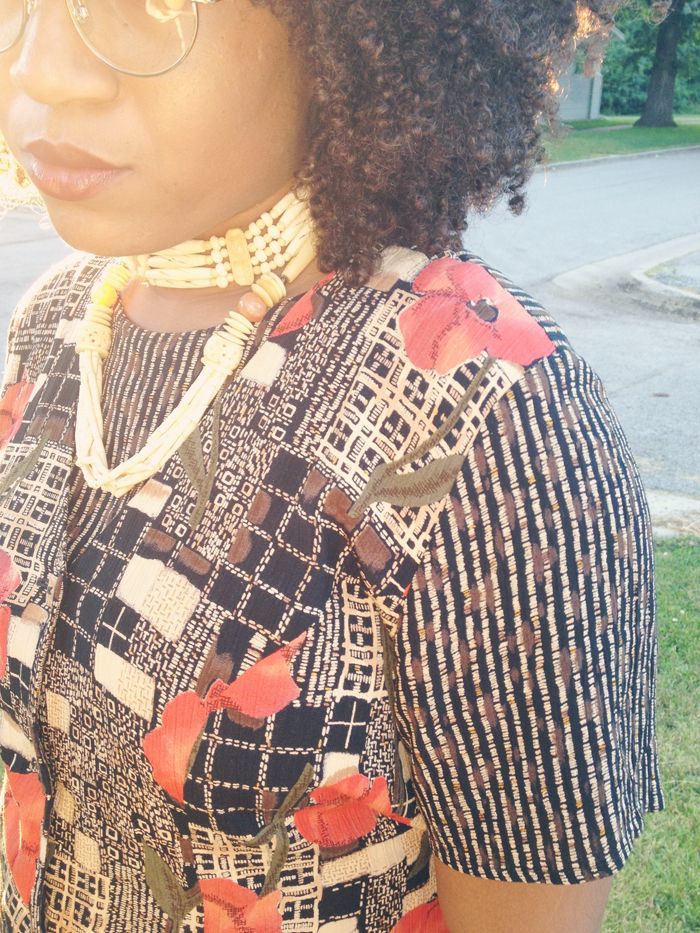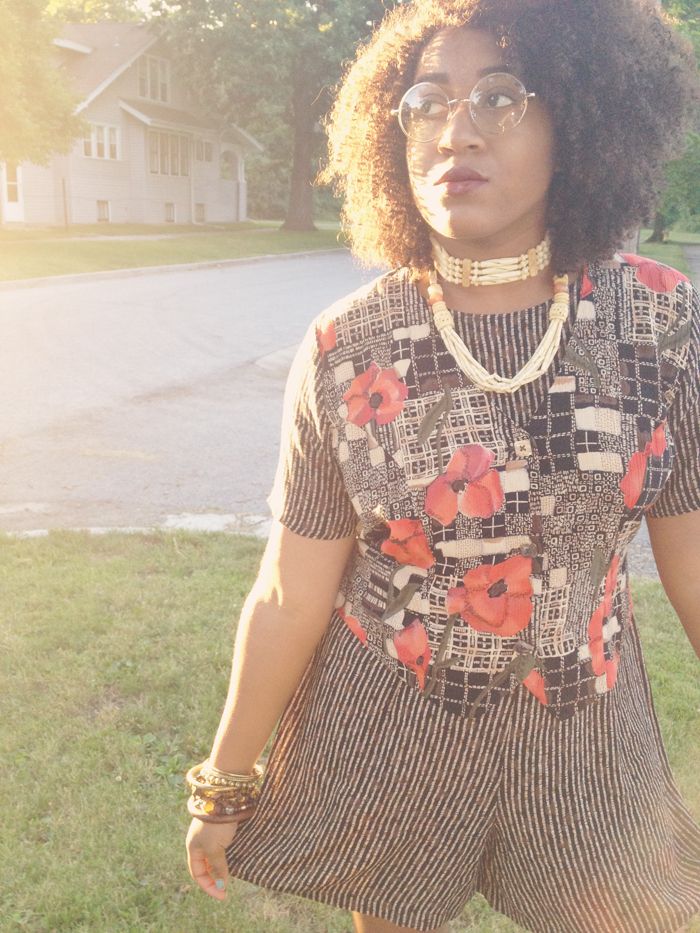 jumpsuit:
vintage
loafers:
f21
necklaces:
from my ethnic days in 7th grade!
glasses:
target
I will admit I got a little lost these past couple of days. Want to know why? 4 day weekend. I won't specify which, but I work for a production company that when we go to press we get the following Monday and Tuesday off. So not only did I have that strange day off for the 4th...(it was like a sick day, honestly...) but I got to come back to work for two more days and then kick it for 4 days off.
Want to know what I did....NOT MUCH, and that was the plan all along! I chilled at the beach and jumped in the waves (yes Lake Michigan has wavvvvvves) Ate yummy homemade foods, got dinner with friends, watch hours of The Hour (my new BBC addiction!) and just enjoyed life! It felt so good to not do anything, but stay indoors (mostly) the heat wave was too killer to go out. Coming back to work on Wednesday this week wasn't too bad! I felt re-engerized, refreshed, and ready to start a new production cycle , POW POW! But I am always TGIF-ing, I'm ready to soak of that sun this weekend at
Pitchfork Music Fest!
and by sun I mean thunderstorms! c'est la vie! I'm totally channeling the 90s non-stop recently. Just nothing but the 90s! (oh I'm saving that for a blog title later!) I feel as though I'm becoming too people, a preppy artsy androgyny at work, then 90s playsuits mixed with 80s new wave and 70s boho. Ah I can't pick a style! All I know is that I like to look weird and play in the sun! I'm really pushing myself to have complete looks, head to toe people, head to toe!
BY THE WAY, if you want more
AVANT BLARGH
awesome-ness check out the guest post I did for
Ms. Julia!
AND HAPPY BASTILLE DAY....