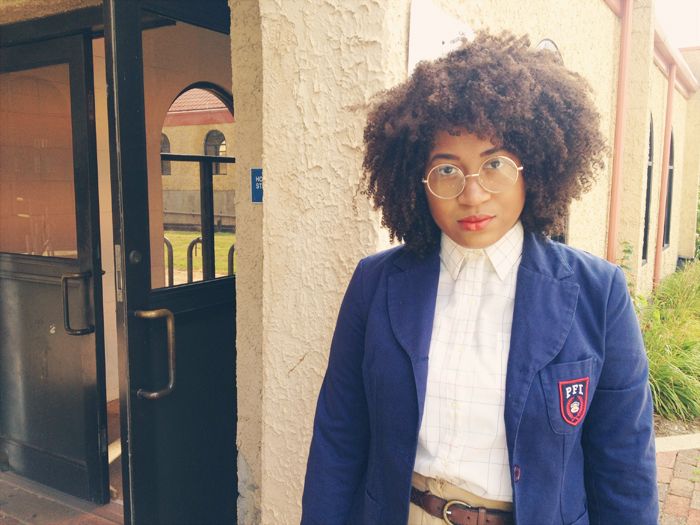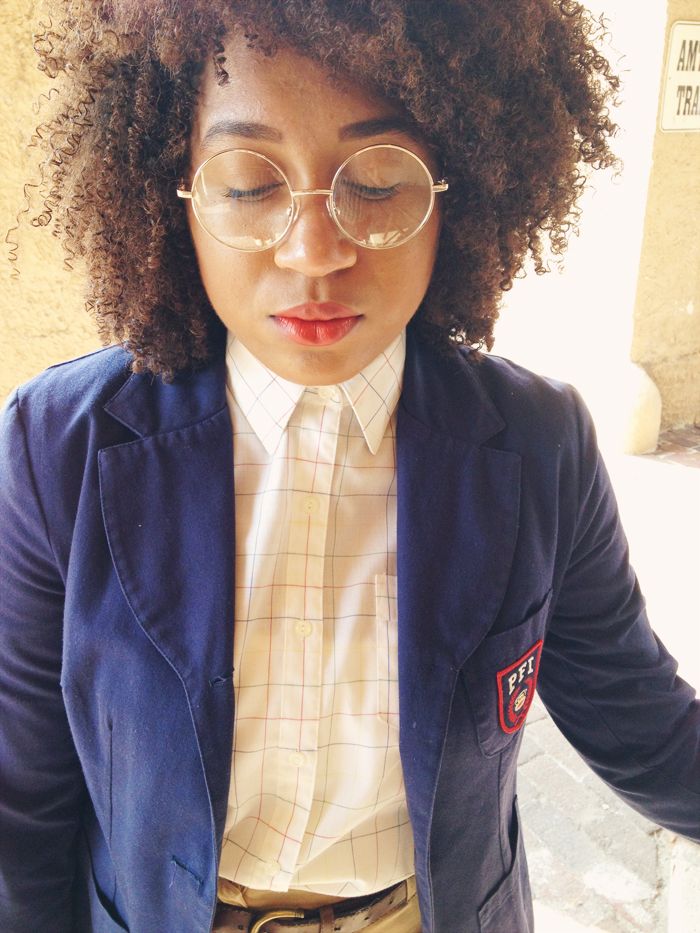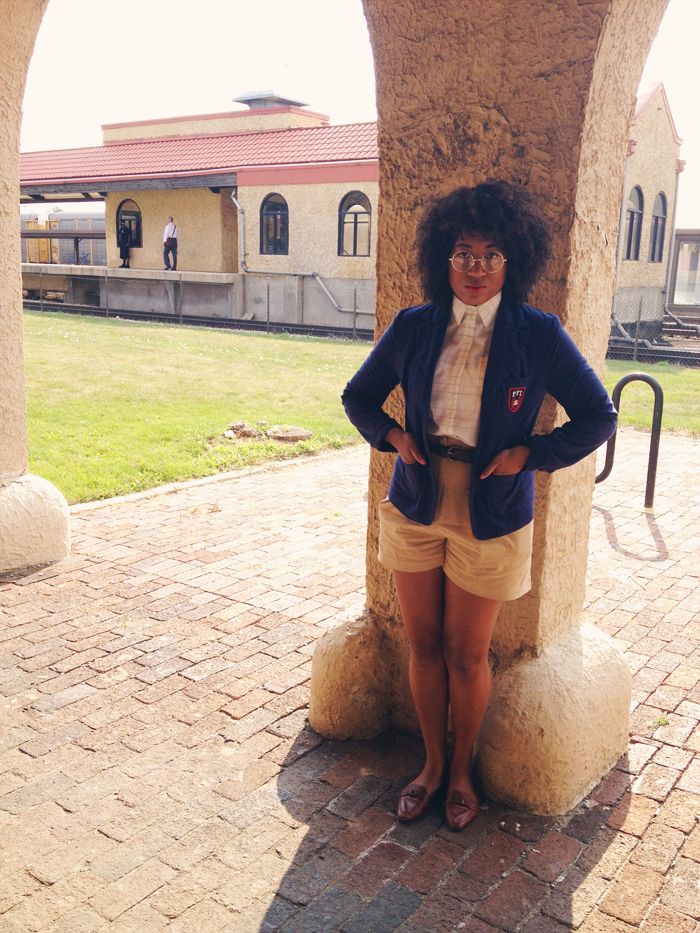 blouse:
vintage
shorts:
topshop
red flats:
vintage
jacket:
paul frank
(since 7th grade uniform days...lawls)
As much fun I had in my last post with the floral headband and all, I'm really stoked (yes, stoked) to be dressing like my old self again. My old, old self. Friends, I feel like I've been through a journey, a fashion journey, going through phases from the 70s to the 90s trying to find and define my style. For a while I enjoyed dabbling in more of a boho 90s look. But nothing seems to resonate better than looking like the female protagonist in a Nora Ephron film. High waist, button down, jacket, brogues, yes sir, that's the look for me. I'm also starting to get into more jewel tones & muted pastels. I feel like every girl under the sun has color blocked a blue blazer with hot pink pants from F21 and called it a night! But I'm dressing this way not because it's trendy, but because it's so weirdly me!
AND I WONT STOP until I feel like I can seamlessly blend into a Wooden Allen Film.
This look, a little more Wes Anderson meets the BBC, I feel like a private school boy. It also reminds me of when I SO BADLY wished that I was sent away to boarding school. All the cool kids in the books I read as a child were either orphans or in boarding school, and to me it sounded great! (Similar to Suzy in Moonrise Kingdom...hurrhurr) But gratefully my mom kept me nearby, but I still had to wear a uniform though....
you take the good
you take the bad
you take them both
and there you have....
the facts of life.....THE FACTS OF LYFE