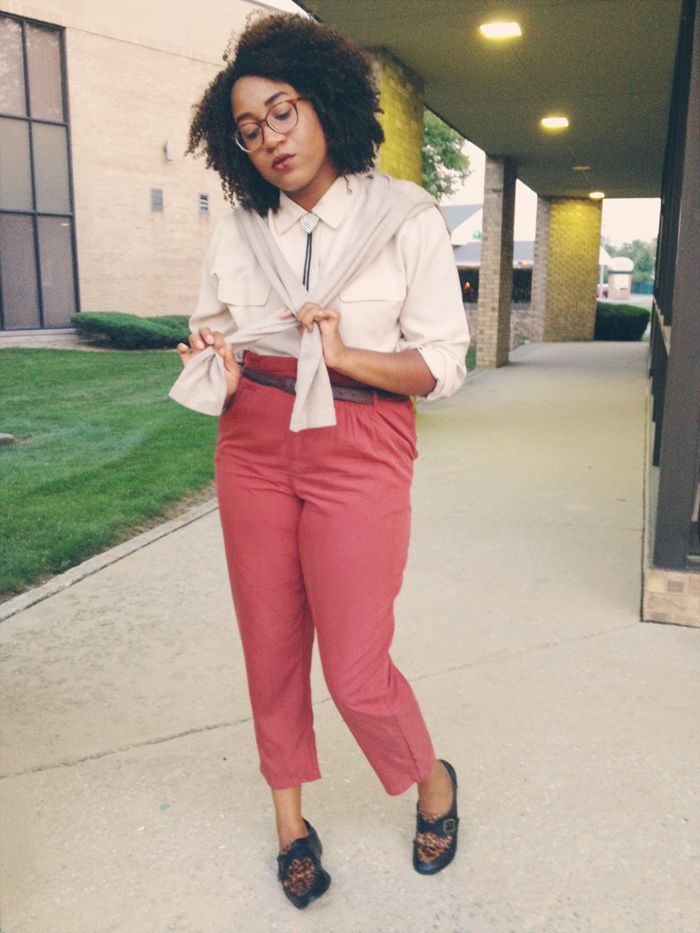 silk blouse:
vintage
high waist silky trousers:
UO
creepers:
f21
sweater:
thrifted
bolo:
old
Finally my last look with my partnership with
The Urbaness
. This one is probably one of my faves because it contains all my favorite things...
high waisted pants....button ups....bolo ties.
..and sweaters tied around thine neck!
Plus dusty rose/oxblood, my favorite color of all time!
This is my "Friday" look, I wanted to combine the casualness of Friday with the ability of if still being a work look, PLUS the versatility of something you can wear to a night out, especially if you're like me and shudder at the idea of wearing a Kardashian style bodycon dress non ironically. I rather be dressed like one of the boys...than to have to deal with stripper style heels... For
The Urbaness
I wrote "I always dress for both work and play on Fridays, just in case my boyfriend or the girls want to hit the town afterward. The sartorial look is so in, and if you put the right pieces together, you'll be just as cute as the girls in their mini dresses."
Ah yes, dressing for fridays...If only Friday was today!