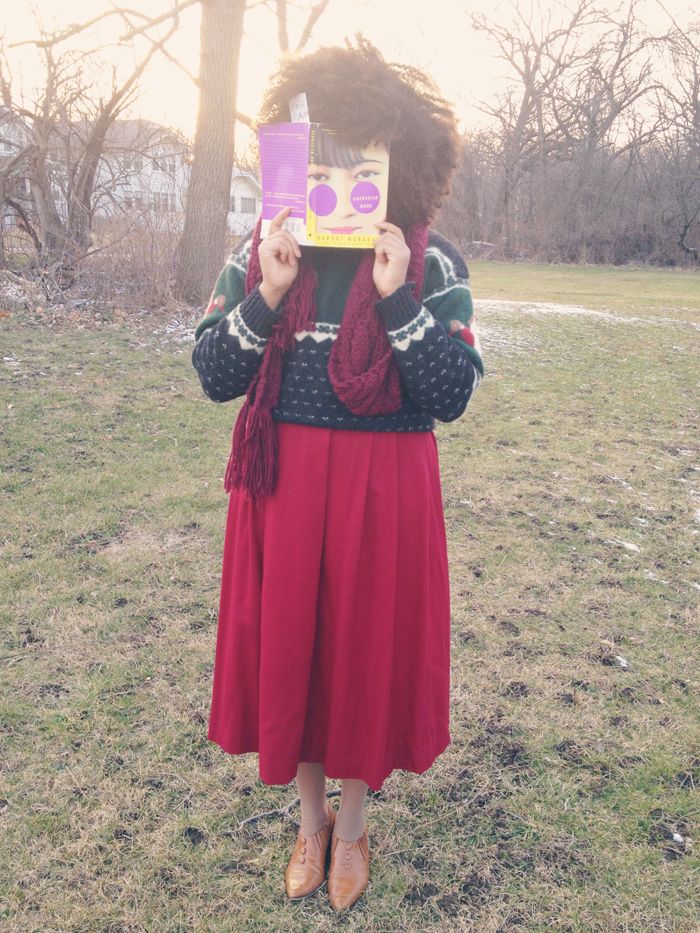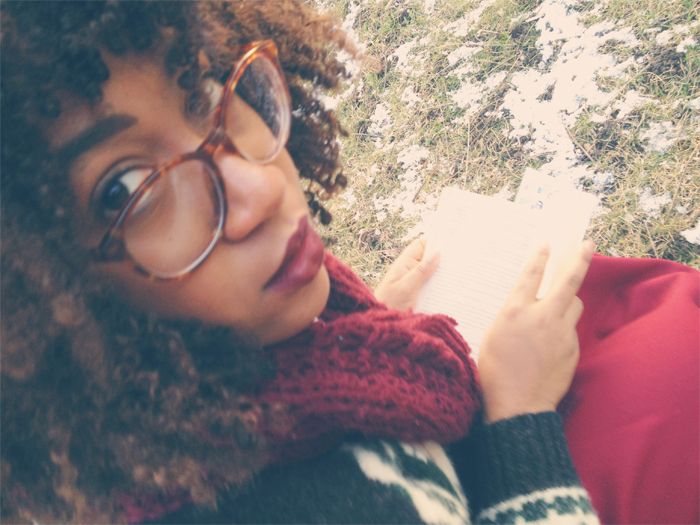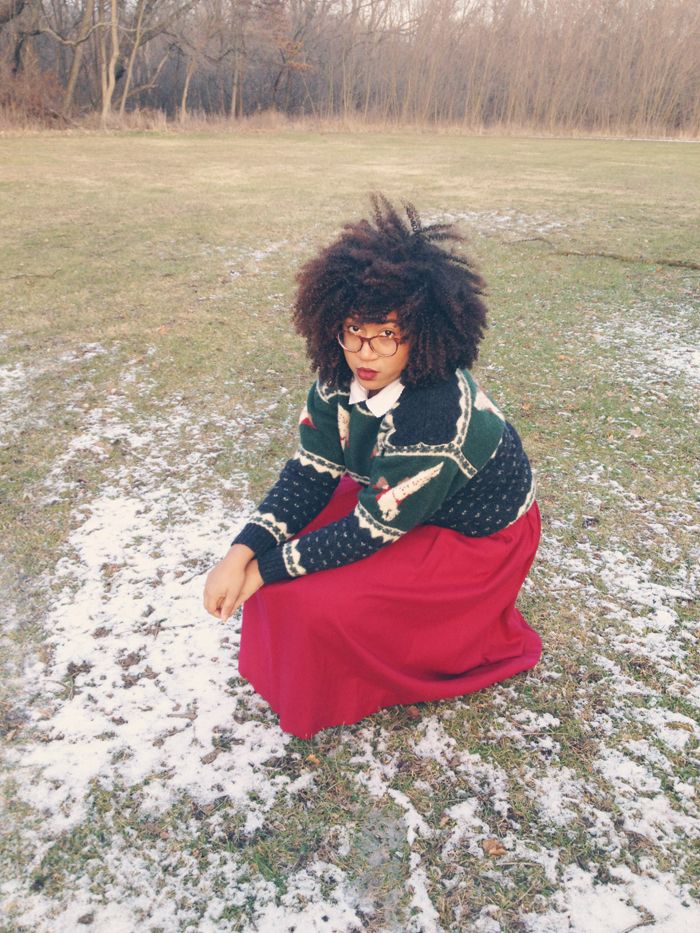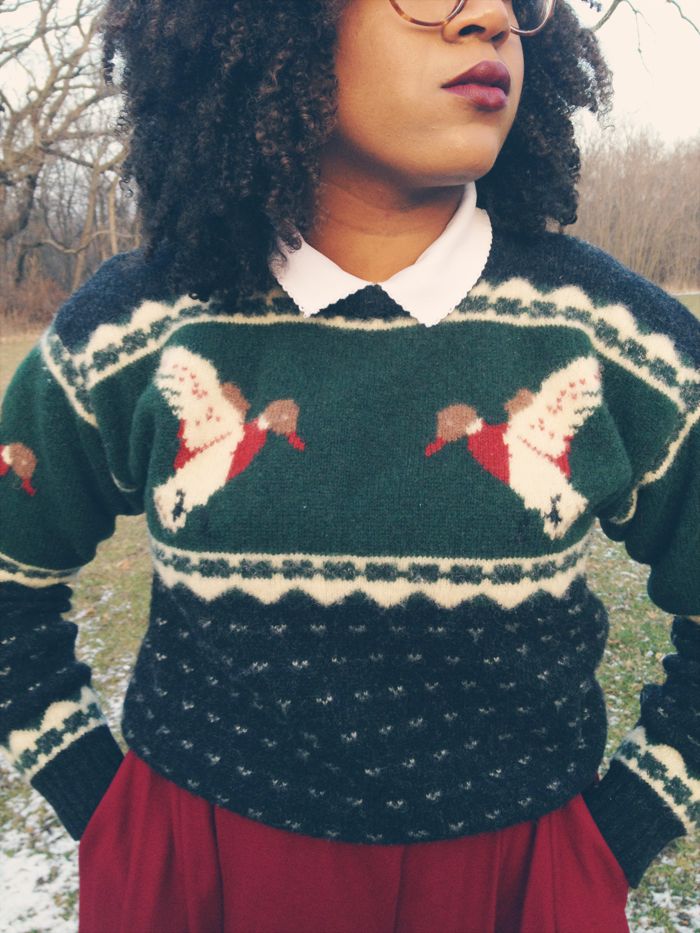 vintage duck sweater:
boyfriend's
blouse:
middle school uniform
skirt:
vintage Christian Dior
shoes:
vintage
When I was younger I used to be real bookish. Oh yes, I was in to everything from horror, to American girl. I loved the classics, I loved a good teen drama. I read and I read, then my parents got the internet and reading has become less important than it was when I was a child. I did still read but it was mostly for school, never really for pleasure. Now I'm really getting back into reading for the sheer enjoyment of it all.
I just finish Norwegian Wood by Haruki Murakami, and I loved. It was a sad piece, but I like sad stories (why I read so much Chris Ware..) I feel like reading sad stories helps you reflect on how messed up your life really isn't.
Inspired by being bookish I threw on this outfit and wondered through the woods by my house. Illinois loves a good park and/or forest preserve and though we are not thick wooded like Scandinavia, I like to pretend I'm some farmers daughter in the middle of France or Germany. Left to read and play with no real worries in the world. Satisfied by the simplicities of love, good food, and family warmth. I want to continue to remind myself of the simple pleasures of your own imagination than to constantly be worried about what's going to happen. Anxieties try to be my best friend, but I do not welcome them. I rather try to be happy and wrap myself into a good book.
Alas, speaking of anxieties, thanks for all your votes! I need more in order to stay on top. I know it "appears" that I'm winning, but if people stop voting for me and think "all is good" he'll eventually past me up 'cause he votes NON STOP...so please share the wealth! Vote everyday until feb 12th! VOTE VOTE VOTE VOTE!!
To peaceful thinking!