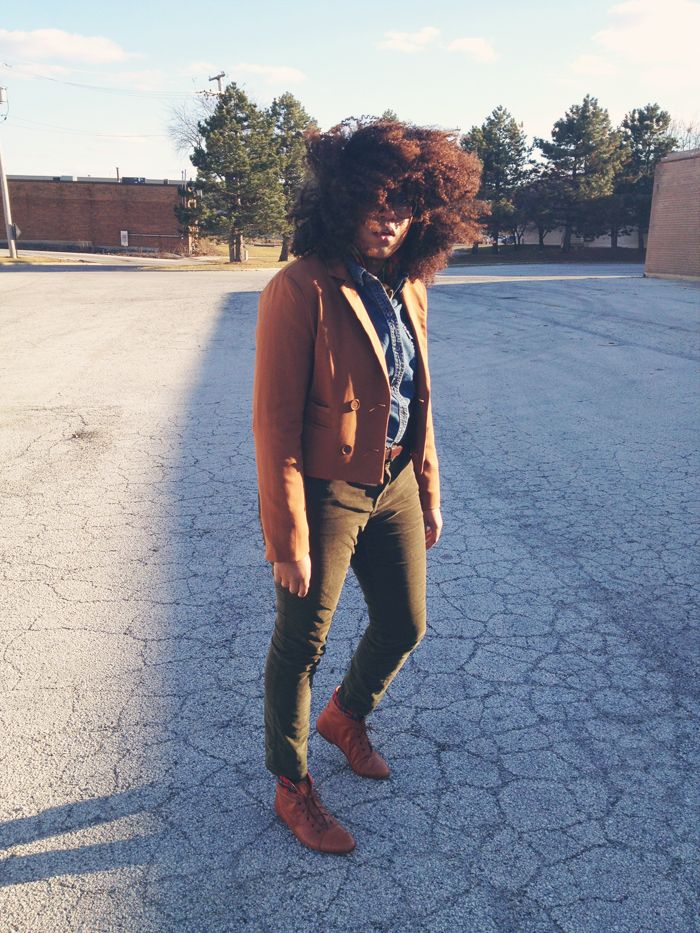 blazer:
f21
demin shirt & cords:
old navy
shoes, belt, scarf:
vintage
They don't call it the windy city for nothing. It's only when you have to bike in this, does it make it unenjoyable. I remember when I used to religiously press out my hair, I would HATE our natural wind because I would worry about my hair getting messed up.
Nowadays, the messier the better right!?
Took these bad boys outside my local theatre that does 5 dollar monday movies (aw yeah!) Saw G.I. Joe because I'm a dork and wanted to see something were I could turn my brain off. But I also just saw Evil Dead, and The Place Beyond the Pines, I liked TPBP, it was a new style of story telling which I found interesting. Evil Dead wasn't even scary and I'm a fan for the original! Oh well, see any good movies recently?