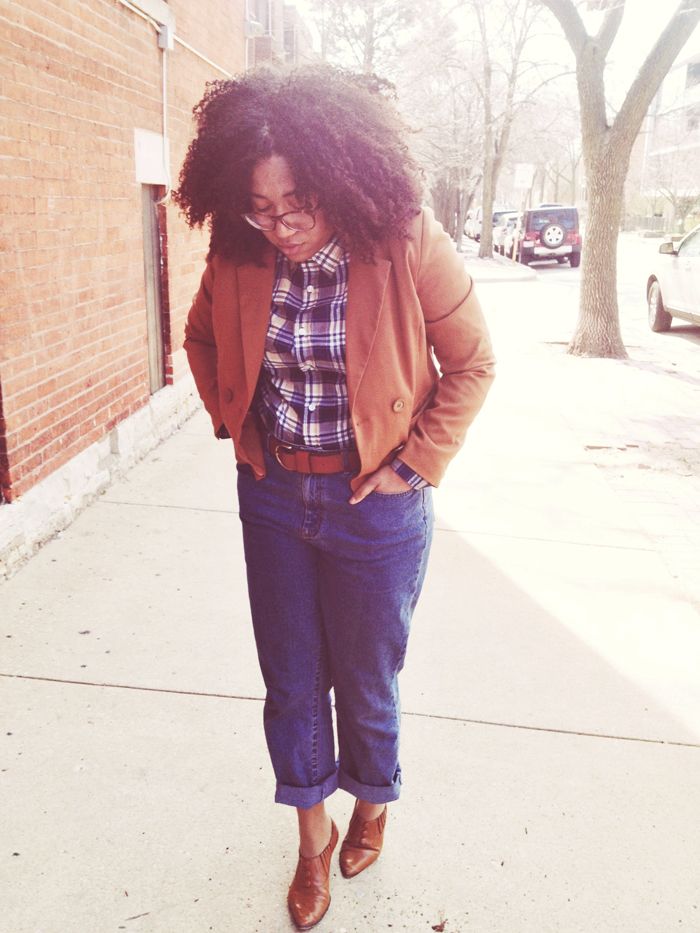 Jeans:
vintage
Plaid shirt:
brothers
Booties:
vintage
Blazer:
f21
belt:
madewell
To be honest, I don't know what's going on with this weather. Yesterday it was 42, today 78, not really sure what to do except plant some Prozac trees, because this weather has been bipolar.
I guess that's why they say Chicago only has two seasons. Which is sad because I like to pretend to dress springy if the weather would release me from the death grip of my winter coat. Regardless I decided to give these jeans another try. They used to fit super snug, but with my new diet of clean eating they more recently fit like a boyfriend jean. Which makes me happy! I always wanted a pair of boyfriends, without looking like I'm wearing JNCOs.
So what do you think, are the JNCO-esque? Gosh I hope not.
Ps have you seen
Lady Moriarty's new post
? Inspired by me? Impossible! She's my inspiration!