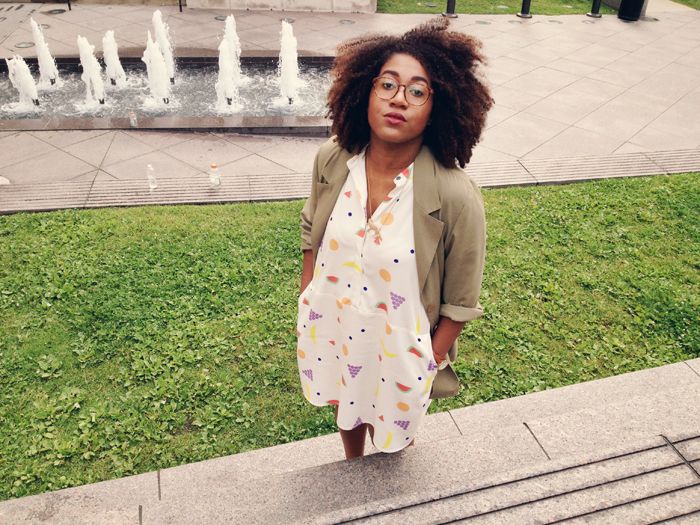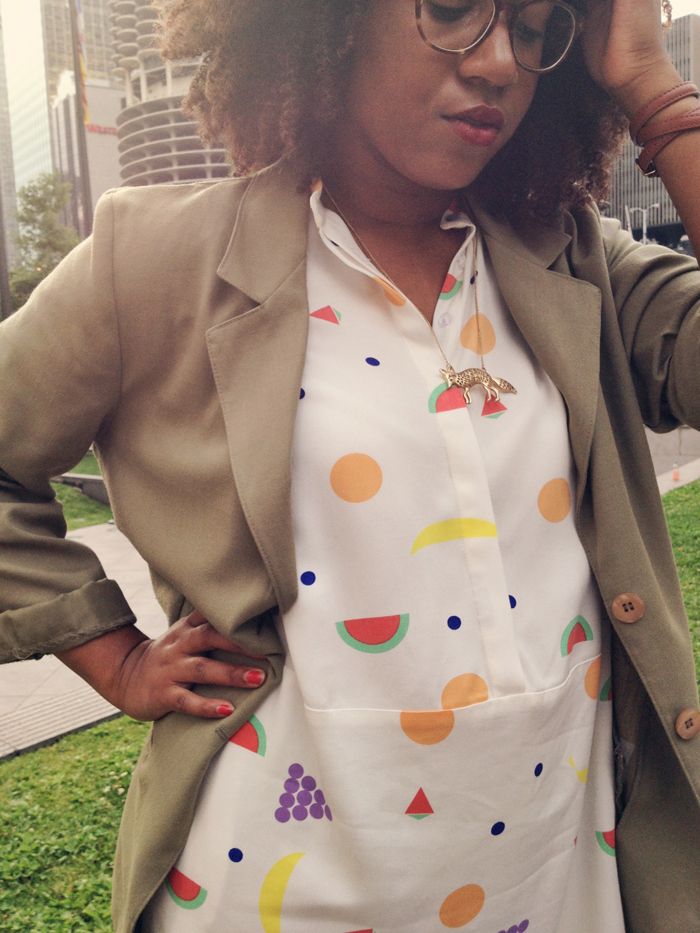 dress:
dusen dusen c/o emerging thoughts
loafers:
f21
jacket:
vintage
Tell me cocktail isn't one of those words that make you go "hmm really?" English is a strange language. But I digress. I wore this little baby to Dave's surprise party, he had no clue! Got him good! I've been waiting for the right occasion to wear this dress. I feel like its okay to allow some clothes be "special", no? Plus since I was trying to kill time before I brought him to the restaurant it was a perfect excuse to visit some of the parks in the downtown area. Usually most of my blog photos are in the neighborhoods, but it's nice sometimes to feature an actual recognizable chicago!
With David's birthday passing and mine just around the corner I feel them big 30's leaping rapidly around the corner (sure we still have a few years but....) Trying to have something to show for my 20s. Trying not to have a quarter life crisis (too late?) Trying to make more of an impact in the world than just a funny looking girl in funny looking clothes...
But I do like my funny looking clothes, and I really do like Dusen Dusen. Maybe instead of having an existential crisis I should be proud of wearing not one but TWO dresses this summer so far....small victories my friends...small victories.
"Do you remember when 21 years was old?"
- Thomas Mars