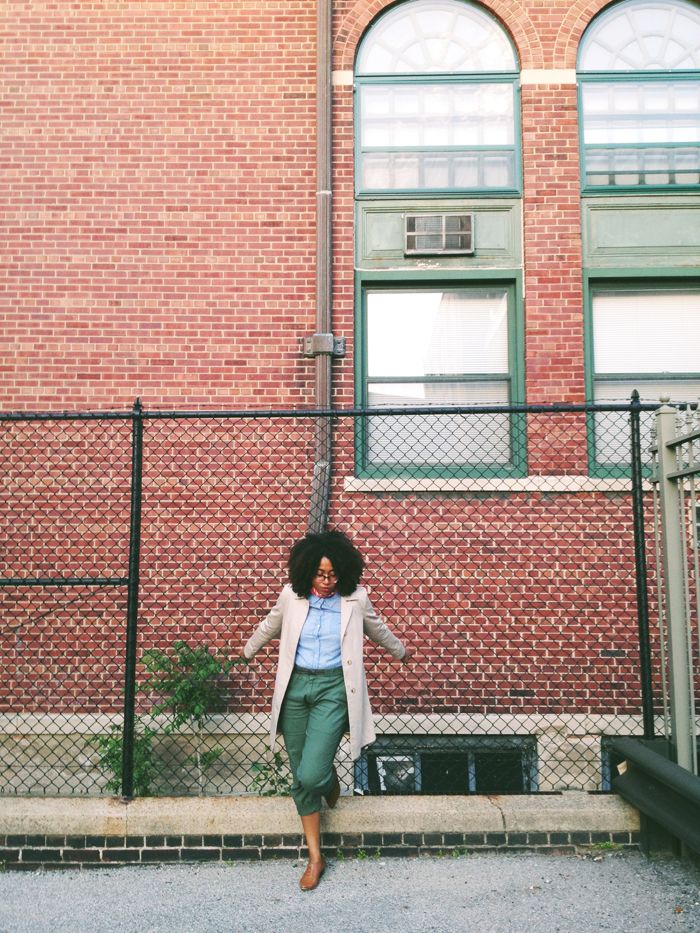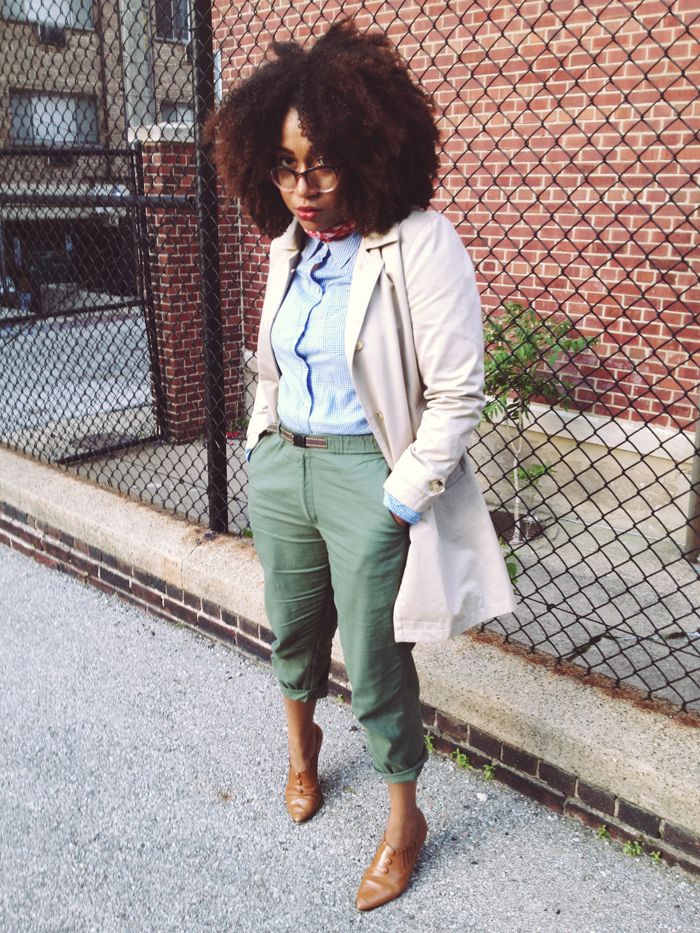 (Sorry about all the pics! The lighting was so perfect I just couldn't stop! )
gingham blouse:
F21
boy pants:
Uniqlo
trench:
vintage
shoes:
vintage
There's just something about the way men wear their clothes. Classic cuts year after year, no fuss, no need to be loud and flashy, just by being so simple it makes them undeniably attractive. I told Kathyrn from
Kitsune-Kun
, that I was going to steal her outfit. To me it was just perfect. Trench, gingham, pant. Just classic. I've been feeling that way recently, just classic, no need to be loud or super obscure, go with classic cuts and patterns mix and match what you have. Like the boys....
It seems to be an on going trend in the blogging community. Especially with my eventual move, I don't want to be mulling over a bunch of clothes. Believe it or not I snagged this shirt from Forever 21 for $17! Its so J . Crew I hardly believe myself. I'm really starting to love blue again, it used to be my favorite color to wear in high school. PLUS PLUS, BOY PANTS, no really these are mens pants! I got so tired of the "boy friend" jean really just being wide straight legs, that I went over to the land of Uniqlo and found these suckers. I love them so much I wear them nearly everyday! They're super comfy (hello elastic waist) and its cool to tell everyone you're actually wearing men's clothes. I think I'll be shopping the boys more often.
Notice the new header? Was feeling a little Woody Allen this time around. P.S, why is it so cold its June! I'm still wearing a jacket most days. Oh well at least my electric bill isn't through the rough :P