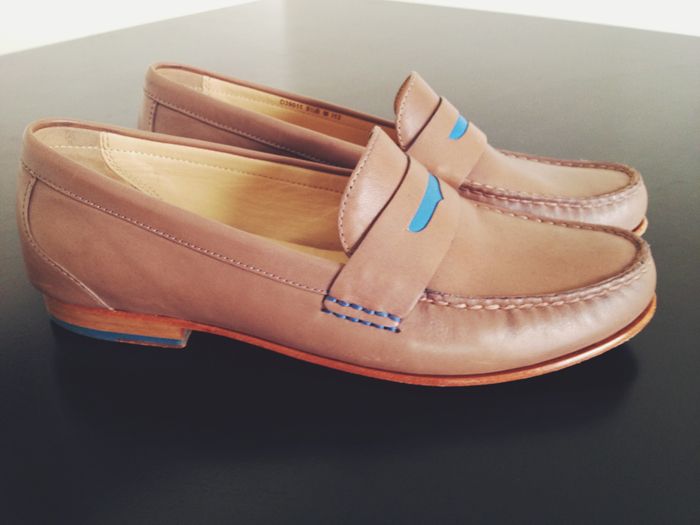 Before I moved to NYC I had NO SHOES, okay that may be an overstatement, but I have a hole in my last pair of comfortable shoes, and a pair of boots, SO I was a little nervous about skipping around town with almost no shoes. DON'T GET ME WRONG, I'm not they kind of girl who had 500 pairs I land around 10, MAYBE 10, but I usually settle at wearing the same 3 to their poor poor deaths.
Luckily I found not just one but TWO lovely pairs of Cole Haan shoes on SALE!! ACK! I love them sooooo! I wore them throughout fashion week and people would compliment them constantly! They're just "funky" enough without being like "ok so trendy you won't get much wear" but not so run of the mill they don't have that deisnger edge!
U N F O R T U N A T E L Y the saddle shoes HURT like the dickens! SO I'm selling them! My big feet are just too big no matter how much I squeeze (I'm basically a 10 :/) !!! So if you're interested today is the last day they'll be on ebays!
>Here<