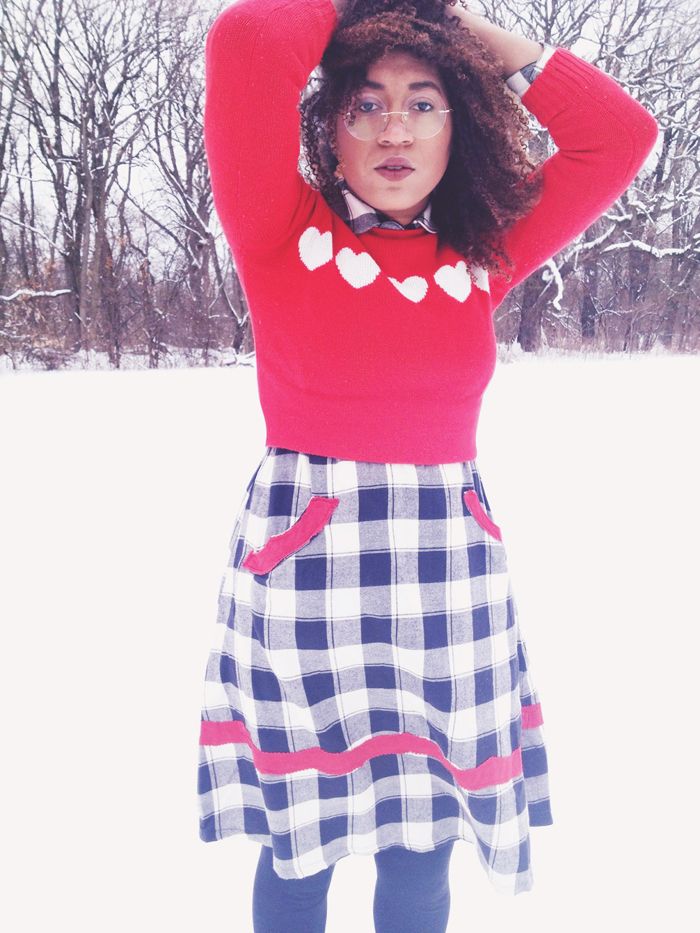 Hollywood Movie Dress: c/o
Family Affairs
Everything else: vintaaage
When
Family Affairs
contacted me to do with sweet little holiday collab I was absolutely thrilled. I have loved loved loved Family Affairs for the LONGEST TIME, and to have me style one of their classic looks for the holidays, I was excited, then nervous, then just excited again!
I also get super nervous working with brands that I adore, especially ones where I know the designer personally and I know the blood, sweat, and tears that went into each garment. I also want to showcase the clothing along with a little BLARGH twist. I felt like adding this shrunken sweater to this
Hollywood Movie Dress
, made it a little more spunky and not too sweet. Perfect for parties with the friendsies which may include multiple beer runs, but then remove the sweater add a blazer and your ready for the family dinner. As the weather warms up (soon hopefully) I want to try new styling ideas with this guy, because I'm already in love with it. The colors are classic so it doesn't really scream any particular season, though the red does make it festive. It's flannel and cozy, perfect for wanting to look cute, but not wanting to give a damn in this BRUTAL WINTER we've been having before winter has officially begun!
I just want to scream a million thank you's to
Family Affairs
for letting me style this wonder! Hopefully you feel inspired during this holiday season of the fun and cute stuff to wear yourself or give to those you love!