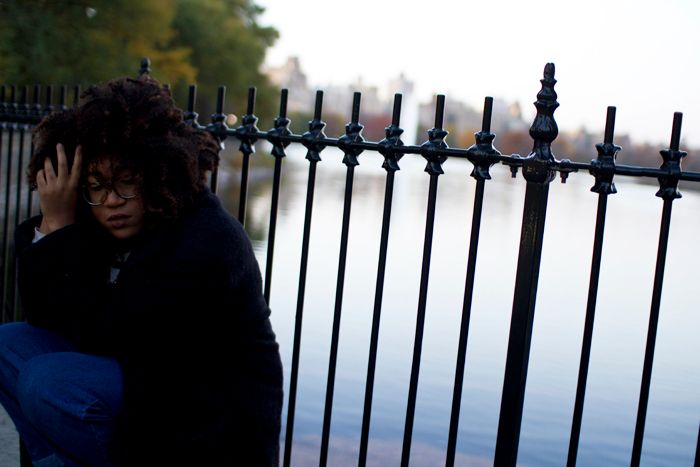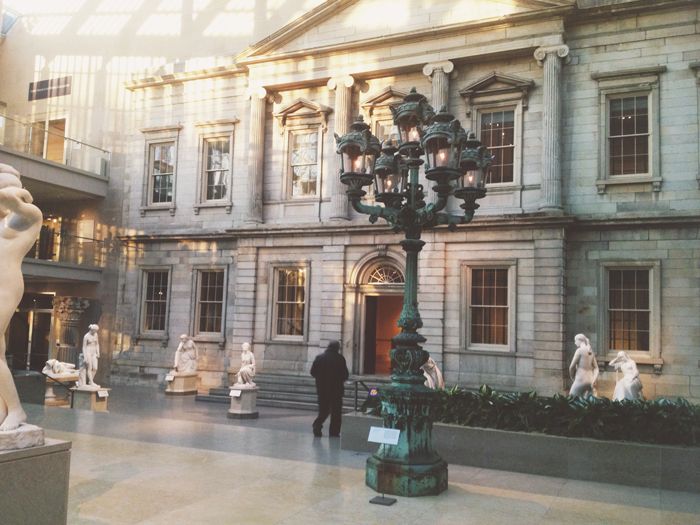 Most: vintage
Sweater: Madewell (
similar
)
Jeans: Kmart (yup)
SO AS YOU MAY KNOW,
I've been going through A L O T. Health, Finances, Work, oh you name it I've been like "weeee ok rollercoaster of life lets stop here please" but today I find myself chillin in Chicago reflecting on the adventure that was 2013. I also sit here, my foot bandaged up, my bank account at pitiful numbers, because I was in a bit of an accident over the holidays. Bringing me back to Chicago, but also majorly relieved. That's not to say I don't have any photos to share with you about my escapades! Why one photoshoot I never shared was with Kathryn of
Kitsune-Kun
, we quickly became buddies over my time there, and she was (is!) an amazing photographer. We got to play at the Metropolitan Museum, and then chill at the park before she treated me to Indian Burritos (tastes like MAGIC!) what a wonderful day.
As I continue to change so does my style. Recently I'm learning to play with silhouettes and shapes. I normally don't like to "look fat" but as I get older I care less and I am amused by the shapes clothing creates with out bodies. I always adored that baggy style the Japanese are able to carry off in the relax girl street style! I will continue to challenge myself to achieve this style! Woot!