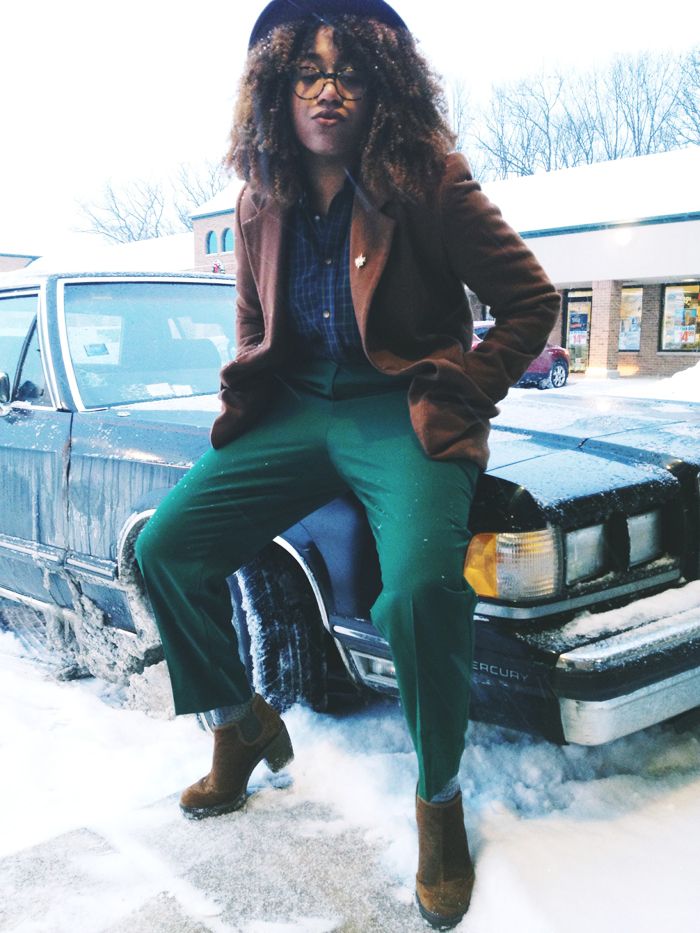 Look: it's all vintage
shoes: cat footwear
I am TIRED OF WINTER ARRGGGH, I didn't wear a coat to the comic book store the other day because IVE HAD ENOUGH!
I feel like this is a classic Avant Blargh look! Very 70s, high waist, yadda yadda yadda. I'm also wearing Dave's shirt because I love stealing his clothes. Plus, olympic pride-sorta...with my vintage Vancouver pin!
Anyways I actually don't have much to say in this post! I'm feeling a little tired But I'm working on some exciting things, SO GET EXCITED!! PLUS PLUS thank you guys on all your awesome feedback on my last post! I really hope you're as stoked as I am about some new things coming soon!!