When
Zappos
asked me to style some of their new pieces for spring 2014, I couldn't have been more excited. And duh, OF COURSE I said yes please! I actually had no idea that
Zappos
sold more things than shoes, but clothes and accessories too, everything I needed to make some neat-o surpremo outfits. I wanted to create looks that were diverse but really cater to how I am dressing these days, and even wearing less pants every now and again if you believe it!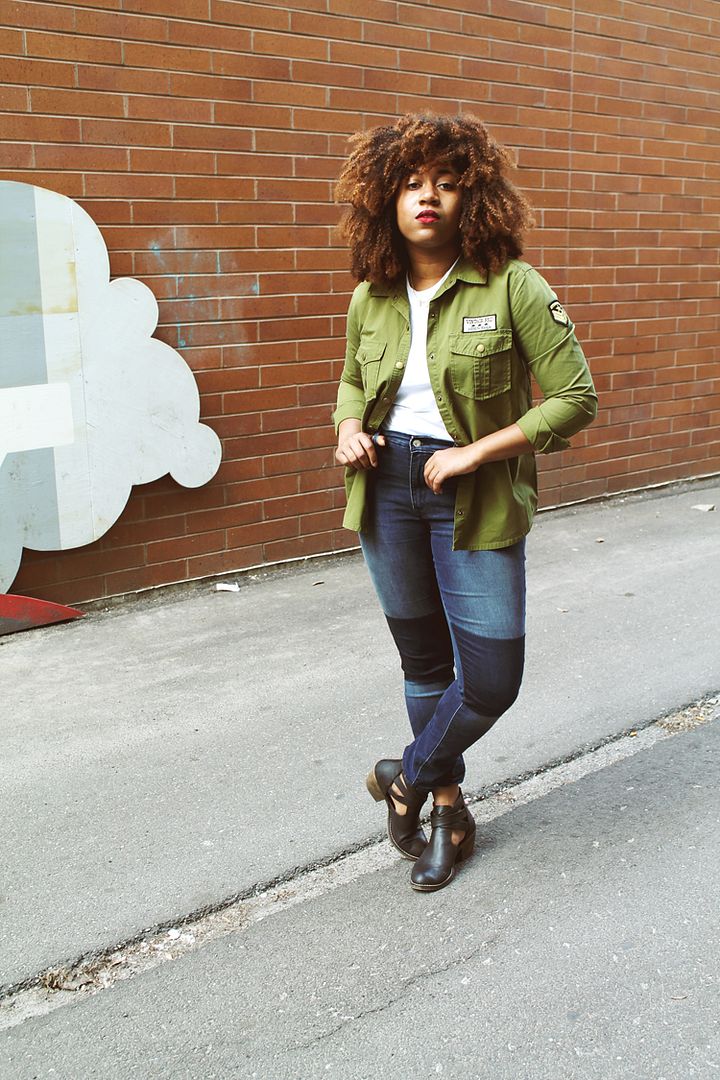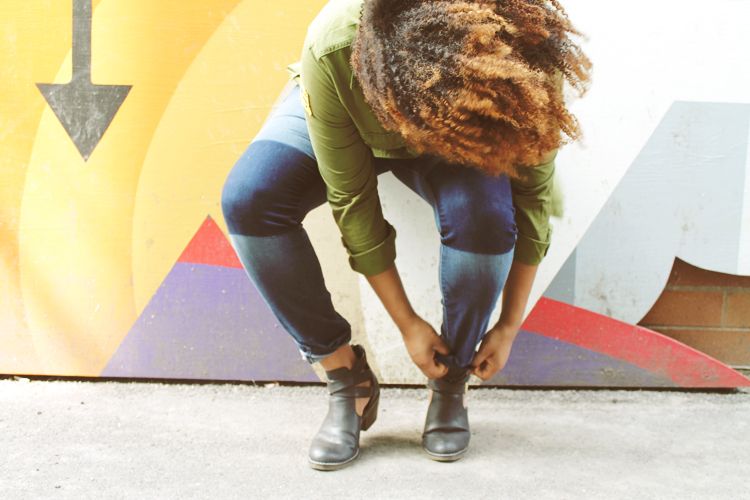 Look one:
Classic Tomboy
featuring
Levis Hi Rise Peakaboo Jeans
&
Report Boots
I wanted to create a look that said classic tomboy, jeans a white tee, and boots to dress it up a bit. You seriously can't go wrong with a pair of levi's and the fact that they are hi waisted gave them that extra blargh oomph! Plus the patches I love even more! I added my own white tee and army jacket to keep with the simpicity, but I also think this look would work really well with a simple black blazer as well!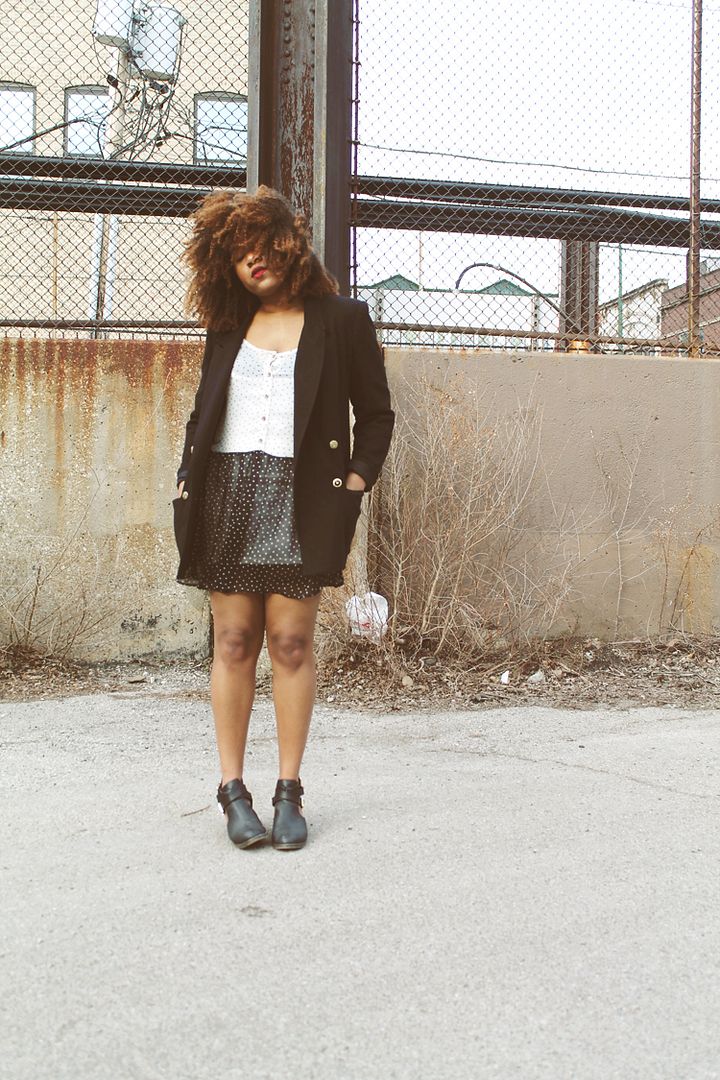 Look two:
Date with the Night
featuring
Volcom Square Dot Dress
&
Report Boots
Look ma! I'm wearing a dress!! Haha but yes, I totally loved this number. It's sweet without being too sacchrine! The black and white keeps it simple, but the boots & my vintage blazer totally edge it up perfect for date nights in the city. I totally love these boots. Of course Zappos knows their shoes! These guys are the perfect blend between edgy and simple, which is totally what I'm into these days!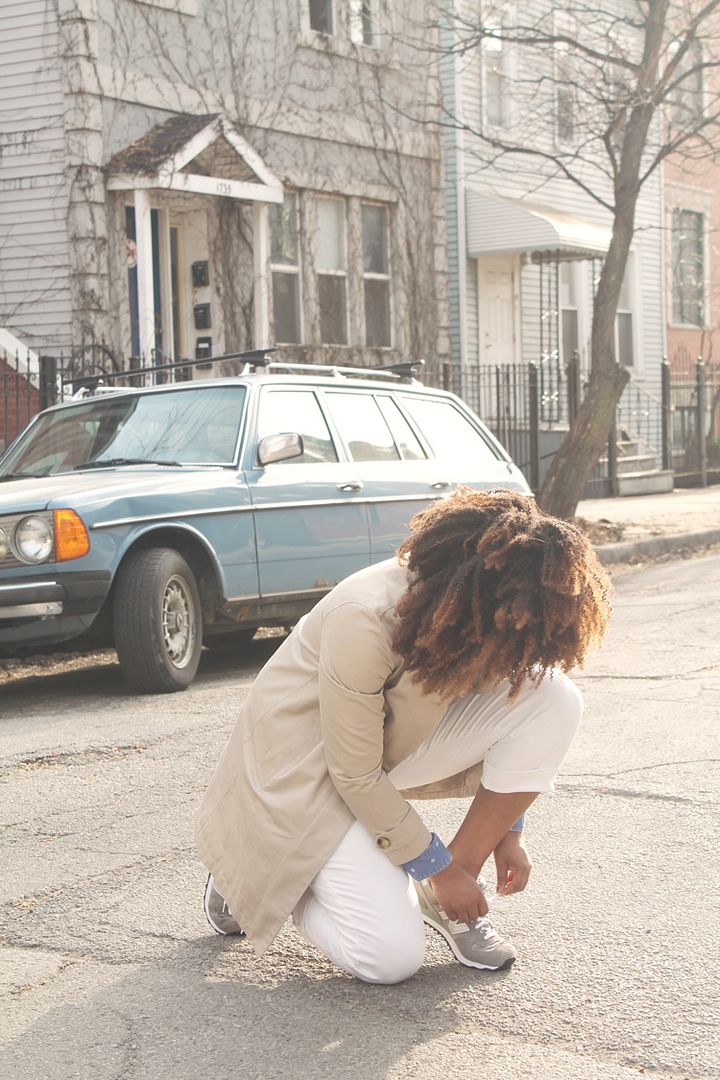 Look three:
Disheveled Prep
featuring
Roxy Dotted Denim
,
Levis Skinny Cropped Jeans,
&
New Balance Classics
If you follow me on tumblr, I'm obsessed with New Balance, which is hilarious coming from the girl who in high school laughed at the kids who wore NB while she listened to the violent femmes, but we all change over time don't we? I also have been loving preppy looks that aren't so perfect. I teamed up this look with my own shruken vintage trench that I thrifted of course, and all around this is my favorite look! I took so many photos of this guy, I'll be posting more later this week! I just loved the way this turned out!!
Overall, I really wanted to play with pieces I could easily mix and match with my own wardrobe, and Zappos definitely has classic staples that any kid could use to expand their wardrobe and mix with what they already have, especially vintage pieces! Which look is your fave? (btw my lipstick is a matte lipgloss by
NYX
lasted the whole day i love!)