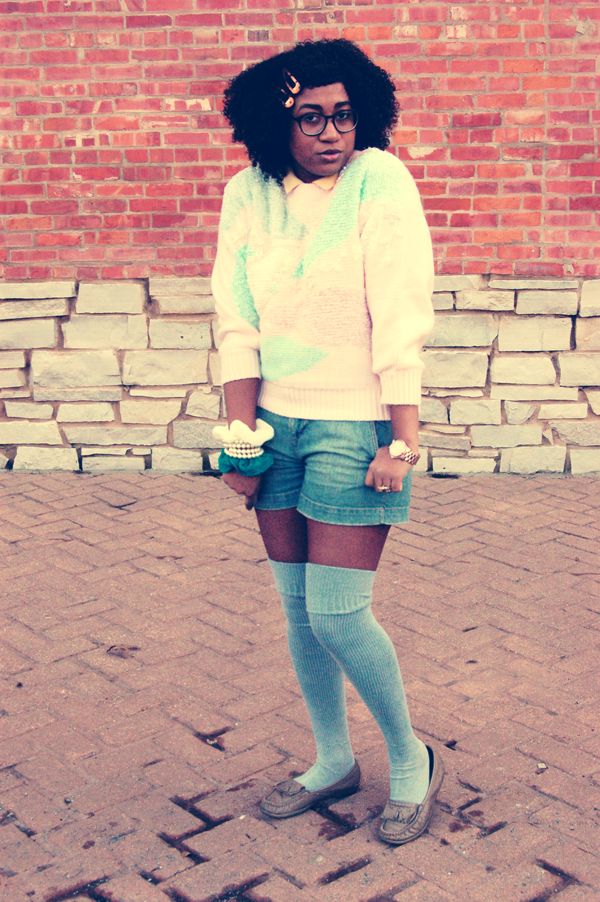 sweater:
thrifted
shorts:
from hs probably
thigh highs:
a.apparel
granny shoes:
thrifted
bags:
gifts & from japan
glasses:
bonlook
Some days, you want to reminisce...you want to try something new. Or maybe you want to try something..."renew". As a teen I was REALLY into japanese fashion. Fruits style. This was before I was deeply into blogging, I did have a xanga (dear Lord....) but I rarely updated it, and it was more of a method of fighting with my friends over the internet....
I used to go to anime conventions dressed totally deco kei'd out! So for my own amusement, I decided to dress reminiscent of this style, but perhaps a little more fashion forward. I stumbled upon this GORGEOUS 80s sweater, I felt new age music start playing as soon as I put it on.
It was a fun day, I'll admit i did more stares than normal, perhaps I merely noticed because this isn't my normal look. But irregardless, it was an amusing trip down memory lane!
(
oh and don't forget to enter my giveaway! It ends soon!!
)