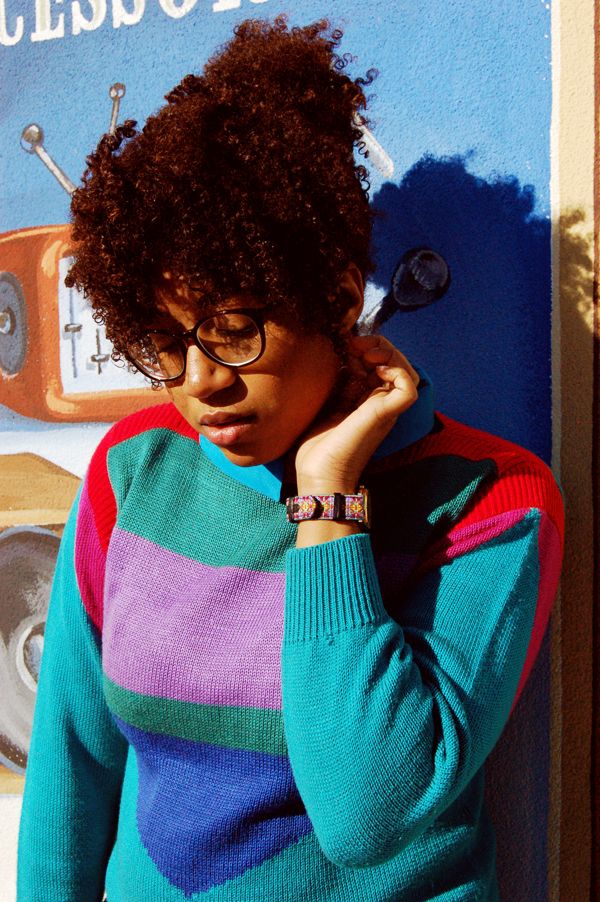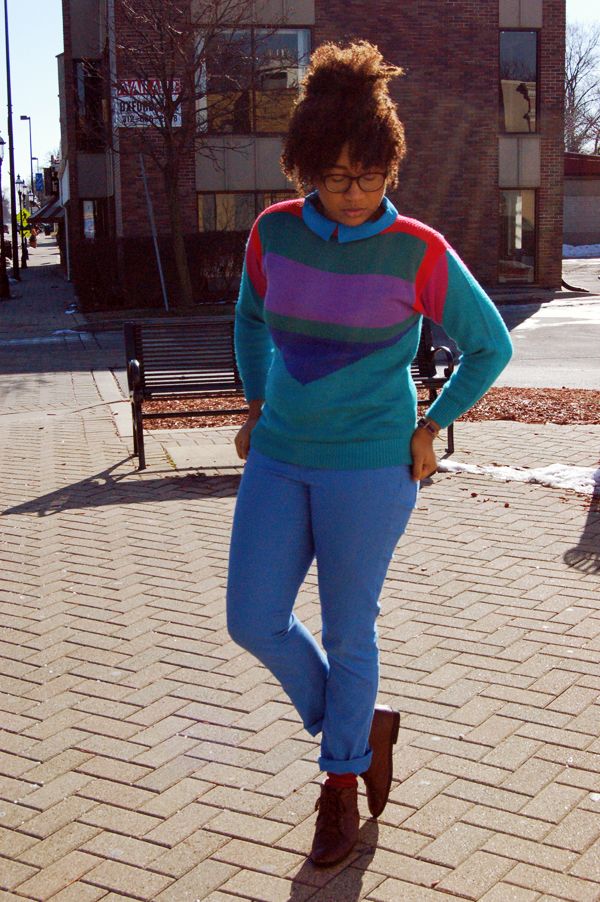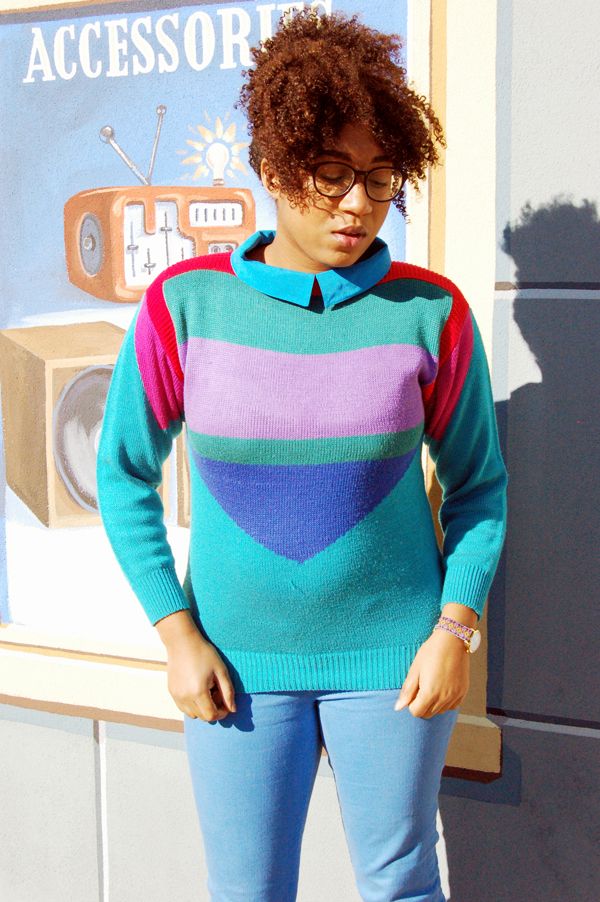 sweater:
thrift
jeans:
dollhouse
boots:
vintage
glasses:
bonlook
socks:
jcpenny
silk shirt:
vintage
navajo inspired watch:
gift from dave
It's still sweater weather, and the weather is still...off. but hey some days its warm others its freezing, but always perfect weather for a sweater. This is more of how I dress casually, but with still a bit of amusement. With yet another awesome thrifted sweater find. I LOVE how LOUD it is, my mom remarked that it reminded her of Sonia Rykiel, and yes it does! I only wish it were one. but oh well! Plus these jeans I got many moons ago, I want to say maybe 6 years ago? Back when color demin was cool, I've held on to them hopping they'd come back in style and just my luck Gap is promoting colored demin this year! LOOOOVE this look by
eat.sleep.wear.
Plus, I thought I'd try
Julia Topaz's
signature bun. But I don't know...maybe I should try again....
Oh and by the by the is the last time you'll see me in these glasses, I decided they were not me, but luckily
bonlook
has a WONDEFUL exchange policy. Found a new pair that I simply cannot take off! You'll see.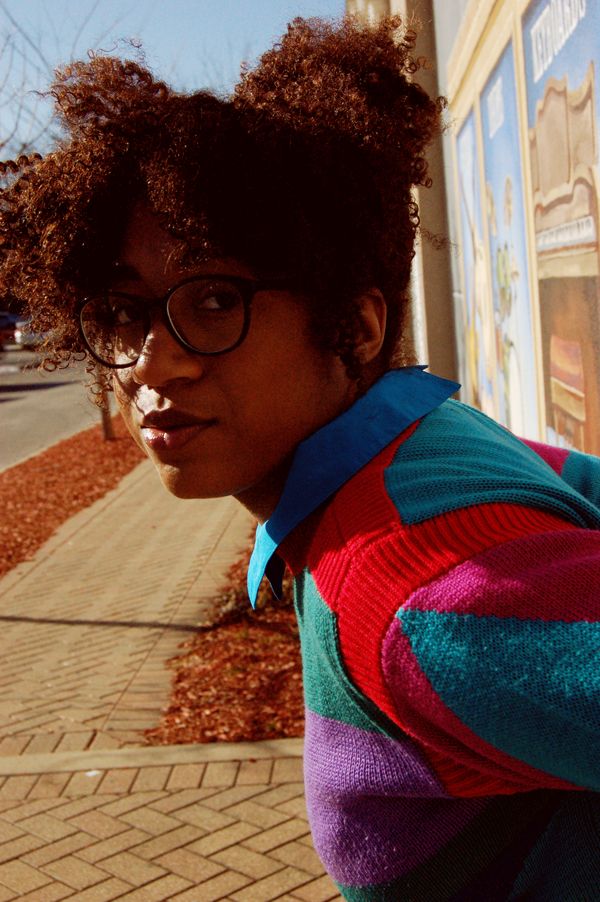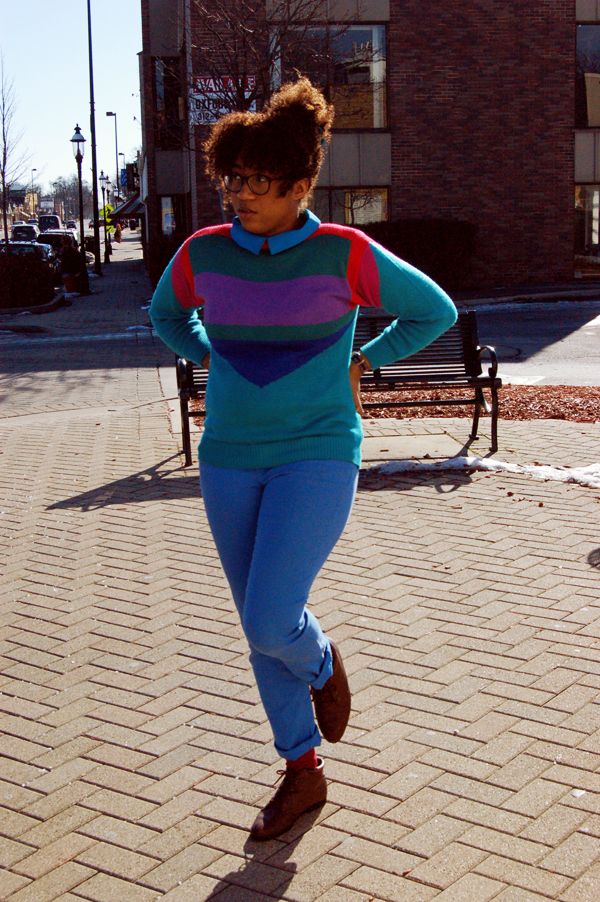 *such a ham in these pictures today! :P OH AND THANKS for all the lovely words and reminsicng of our geekier days in
my last post!!
plus as always...
ENTER THE GIVEAWAY!