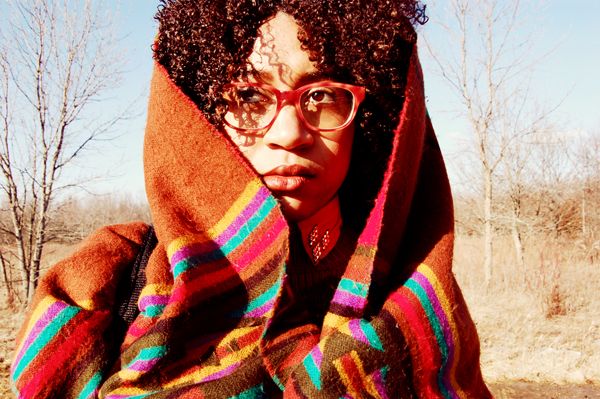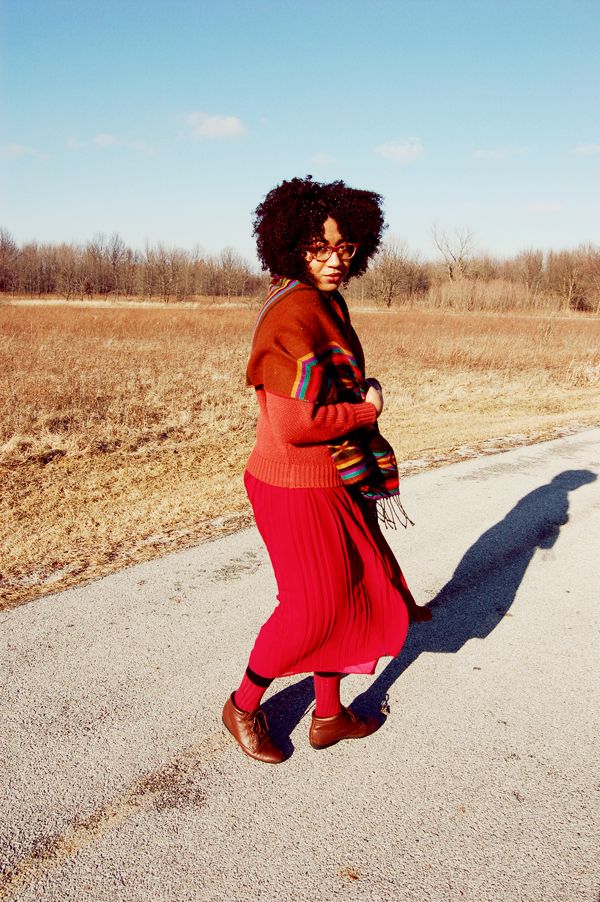 sweater:
thrifted
ruby chaffon skirt:
thrifted
DIY shirt:
Bershka (
see DIY here
)
boots:
vintage
scarf:
vintage
socks:
jcpennys
I finally found the perfect look to accentuate my
DIY
. I love love love the way this one turned out. I got to wear my favorite colors, rubies and reds. I also been wearing skirts more. If you noticed, I've been a bit MIA, I got really sick and needed to change some habits, one being tight skinny jeans, say bye bye for now, my kidneys will thank me later.
On another note, what weather we've been having recently, talk about heat waves. I am MAJORLY nervous, this has been by far the MILDEST winter of my life. I'm constantly looking over my shoulder, waiting to take snow up the rear as repercussion for such nice weather. Not that I don't enjoy sunshine, but in JANUARY, in the upper midwest....fishy fishy.
regardless, what better time to enjoy nature. Dave and I took a walk through the forest preserve dressed like a gang of gypsies. We had fun running (and falling) through what was left of the snow, making hard pressed faces like a group of vagabonds walking to warmer weather. Its also a great time to making small talk with the locals. Since its been so nice people have been keeping up with their resolutions, running in the park, getting fresh air. It's nice also long as you stay active, but it IS still winter, so after a while, you do get frozen! Plus the fresh air did me a bit of good. I was getting depressed laying in bed for the past two weeks, so I put on the make up, dressed myself and got out. Mental health always makes you feel better physically. And so does vitamin D, thanks Mr. Sun.