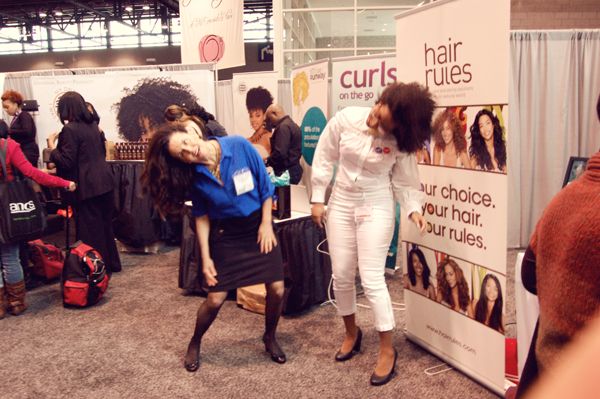 (rockin out with texture media co- founder Michelle Breyer)
On the second day of the ABS Dickey of
Hair Rules
did me a BIG OLE FAVOR and gave me a hair cut. I don't think you guys realize how awesome this is...I mean a FREE haircut, by a CELEBRITY stylist, I knew I was in good hands. In fact I haven't cut my hair officially in almost three years (bad bad bianca) and I noticed a lot of breakage after several hair colorings and heat damage. ALSO I started cutting my hair wet in december, which I learned was a big no..no. (I was too scared to get it cut professionally in fear that they would get too excited and cut all my hair off...)Oh well, at least now my hair looks FANTASTIC, my curls LOVE ME, and I actually have a shape. PLUS: I only need four hair cuts a year....guess I'll be going to NYC four times a year now ;)
I thought it would be more fun to make the pictures of this event more of like a storybook, so here we go: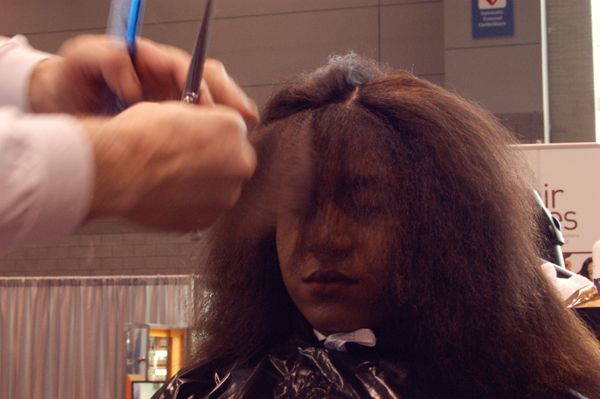 after dickey blew me out he began to cut SO MUCH HAIR off...#mytearsdryontheirown
He noted that its best to cut curly hair dry and straight, for better shape and more versatility
(I swear I de-age like 10 years when my hairs straight! I LOOK 14!!)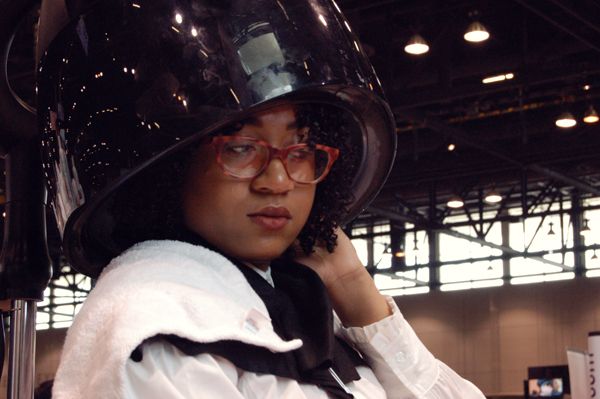 after another wet down and a curly whip application, its back under the dryer!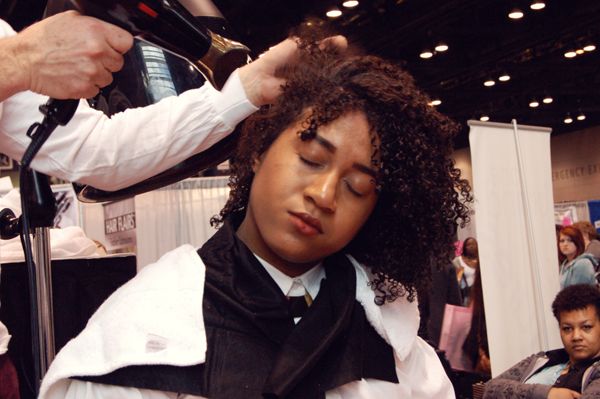 S-T-R-E-T-C-H them roots!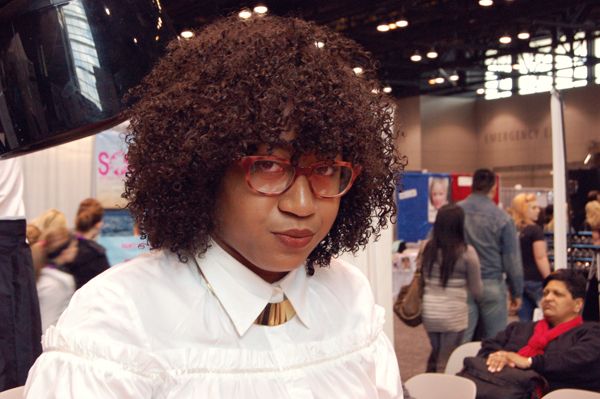 AND TADA, a beautiful new do!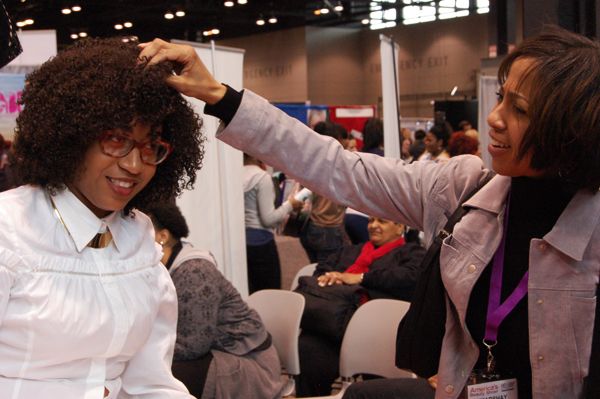 I even got to derp my model duties while peeps touched my hair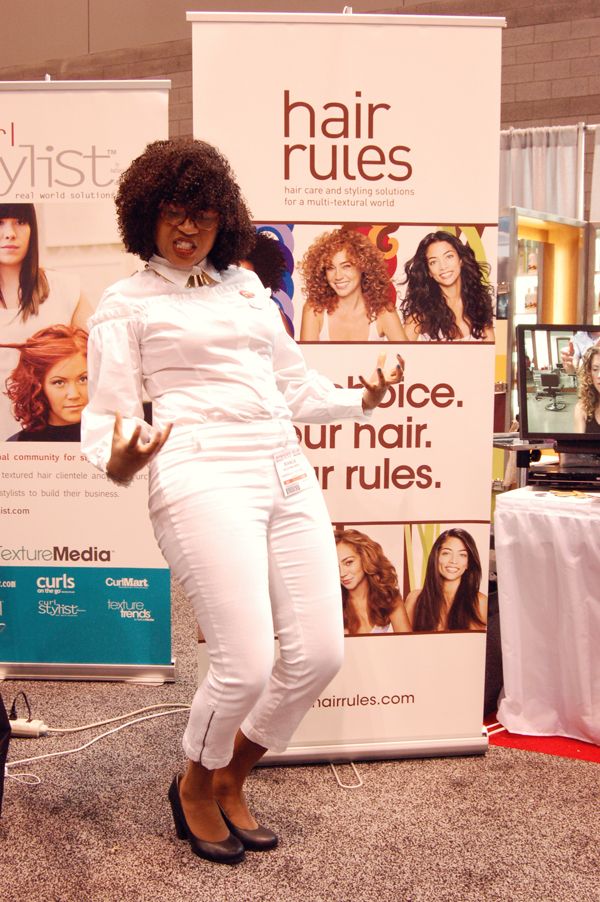 HAIR RULES RAWWWWKSSSS
and so does texture media!
All in all, I had a FANTASTIC TIME, made lots of friends, and learned sooooo much about my hair! I hope that my blog continues to bring me these AMAZING oppurtunities, I mean, who knew being my dorky self would be rewarded XD!
Feel free to ask me any questions hair related. And maybe one day I'll do a vlog...#loljk