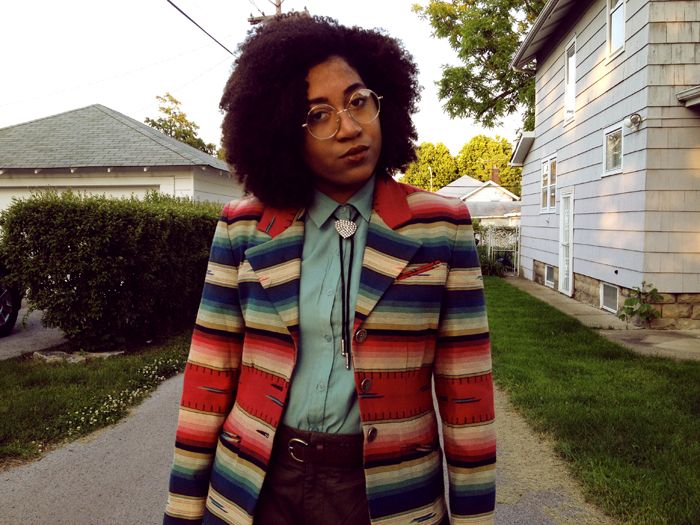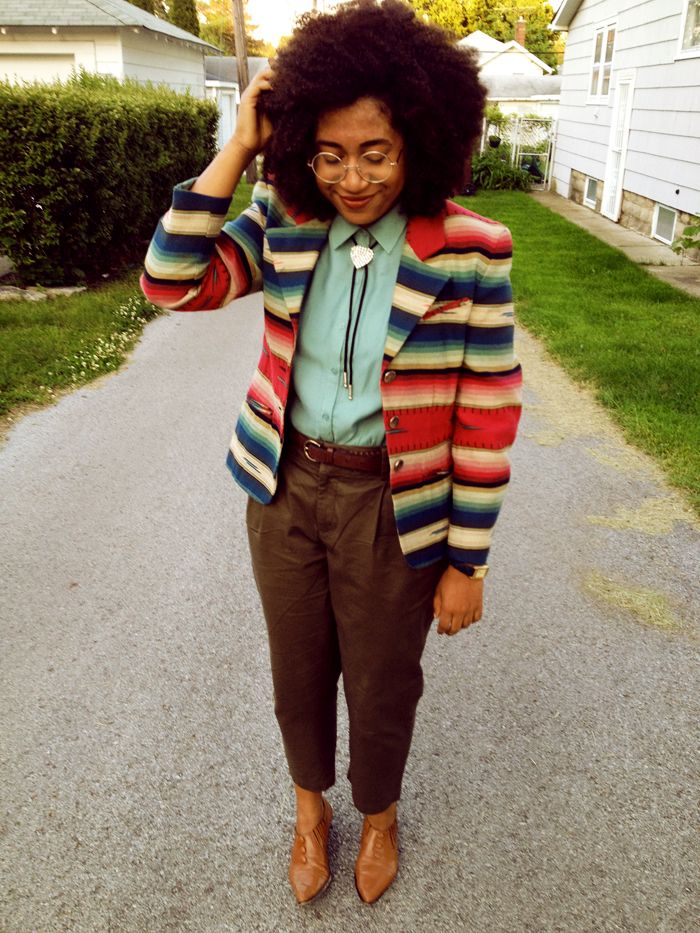 Pendleton style blazer:
vintage express
high waist trousers:
FCUK
mint blouse:
need supply
booties:
vintage
bolo tie:
vintage
braided belt:
thrifted
glasses:
Target
Ever since I finished school I feel my style....changing....evolving. Not necessarily to look like a cowgirl (hahah) but finding new inspiration. I watched Pretty In Pink while I was binding books, and I took inspiration from Not Duckie....not Molly, not even sexy James Spader as Steff (dear Lord, can I get a what what?) But from Annie Potts as Iona....from her predated Gaga look, to her going out with a business man look. SHE IS GREAT. I started rewatching Designing Women just to study her looks (by rewatching I mean I used to watch it with my designing mother as a kid) Then stumbled on the gem as her Janine Melnitz in Ghostbusters!! WHO YOU GONNA CALL, Annie of course, so I can raid her closet. Honestly rewatching awesome things from the 80s and 90s always take a different perspective as you get older.
I think I'm also being inspired by all the Felicity I've been watching. Then there was that My So Called Life marathon on. I love MSCL but Felicity's character really hits home for me, and it takes place in a gen-x NYC. Love it mooooooore. So call this look my Annie Potts meets Felicity, meets...Pendleton..cause I will always love Pendleton, especially when it's thrifted! Talk about a lovely find! It's actually Express, but on the real, IT FITS SO WELL, ITS MARVELOUS. This look came together to well, perfect for a movie night, the movie was ok. It started off great and...well...I like my outfit better. Let's hope these summer blockbusters don't let me down, if they do there's always
Lola Versus
....because Greta Gerwig is my mumblecore queen..